Lady Gaga Returns With New Single 'Stupid Love'
Lady Gaga returns to the spotlight with her new single 'Stupid Love' and a flashy music video, ending her nearly three-year hiatus.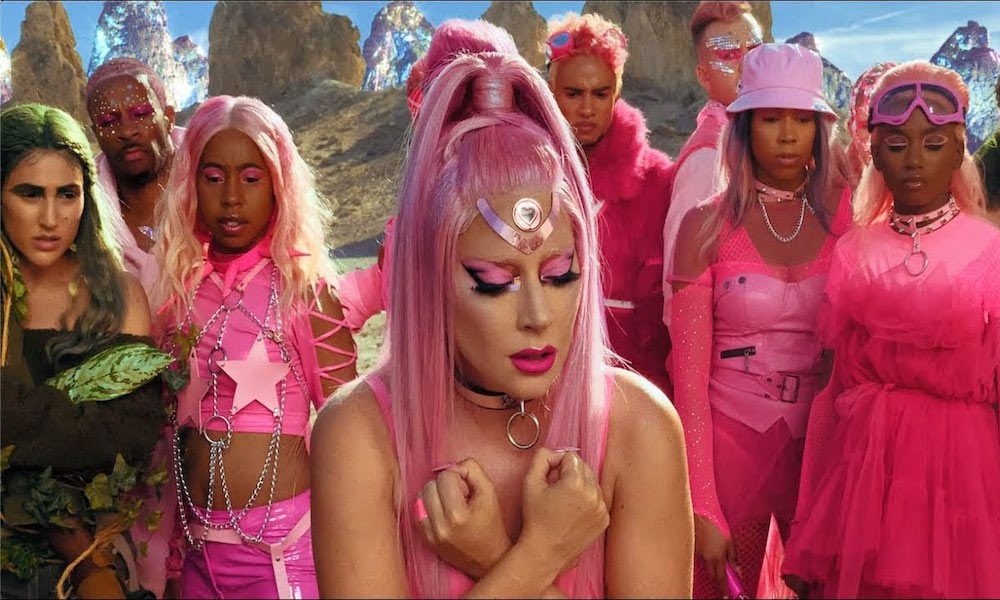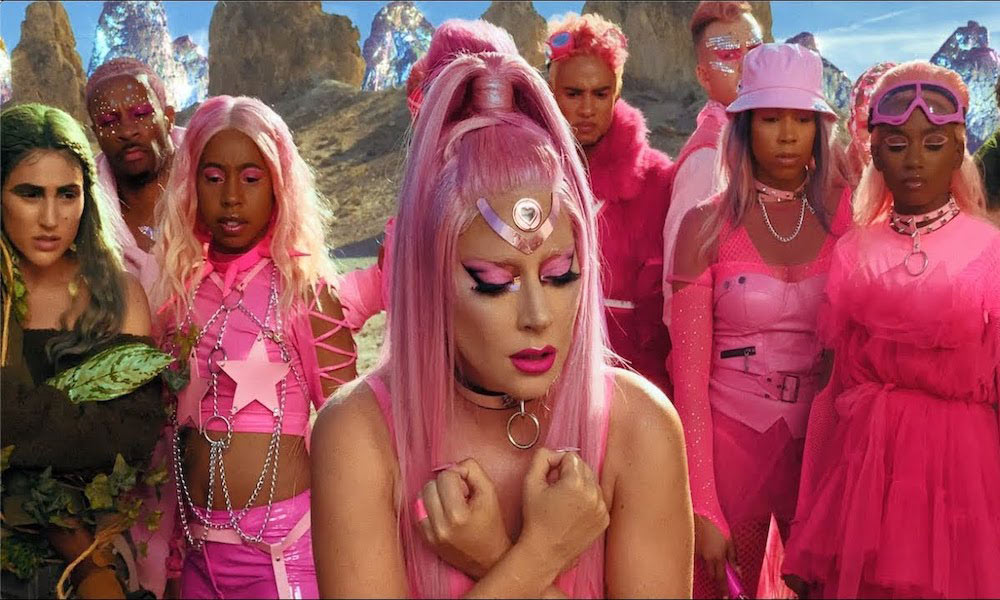 Lady Gaga has finally unveiled her new single, 'Stupid Love', the first single off her highly anticipated sixth studio album.  'Stupid Love' marks the multi-talented artist's first solo pop single since 'Shallow' from A Star Is Born in 2018.
With the single's propulsive dance beat and the video's elaborate costume changes, Lady Gaga has returned to her dance-fuelled, high -concept pop roots on 'Stupid Love'.
Along with the new track, Gaga also delivered a splashy new music video, where she transforms into a futuristic Amazon warrior. The song's cinematic video, which centres around a story of dystopian tribal warfare, was shot entirely on an iPhone 11 Pro and directed by Australian filmmaker and visual artist Daniel Askill, whose credits include videos for Sia, Phoenix and Placebo. Appearing as the leader of a fashionable, pink-uniformed tribe, Gaga uses telekinetic powers to share a powerful message of peace and love.
Lady Gaga - Stupid Love (Official Music Video)
Though no official announcement has been made, teasers for 'Stupid Love' have referenced a new, sixth studio album from the award-winning musician and actress. In 2017, Gaga confirmed to Entertainment Weekly that she had begun working on a follow-up to her 2016 LP, Joanne.
Though much speculation has been made of the new album's title – currently referred to as "LG6" – fans took note of an image that Gaga tweeted on Monday of a billboard promoting the single, featuring the word "Chromatica". That being said, it is still unclear whether 'Stupid Love' is an official single off LG6 or just a one-off release.
'Stupid Love' kicks off an exciting new year for the artist, whose career has already been at an all-time high. Following her acclaimed 2018 performance in A Star is Born, Gaga received three Grammy Awards and an Academy Award for her musical contributions to the film. Her hit duet with co-star Bradley Cooper, 'Shallow', earned Gaga her first No.1 single in the US since 2011, while she rounded out the decade as the first female artist to score five No.1 albums in the 2010s.
The busy artist, who recently launched her first makeup line – the vegan Haus Laboratories – has also been thrilling fans in Las Vegas with two sold-out residencies, running through May. She has also signed on to portray Patrizia Reggiani – the ex-wife of Maurizio Gucci who was convicted of ordering the fashion mogul's murder – in a forthcoming film by Ridley Scott.
Listen to the best of Lady Gaga on Apple Music and Spotify.
Format:
UK English