Lehla Samia Drops New Single 'Call On Me'
Samia is the first R&B artist signed to Yo Gotti's CMG Records.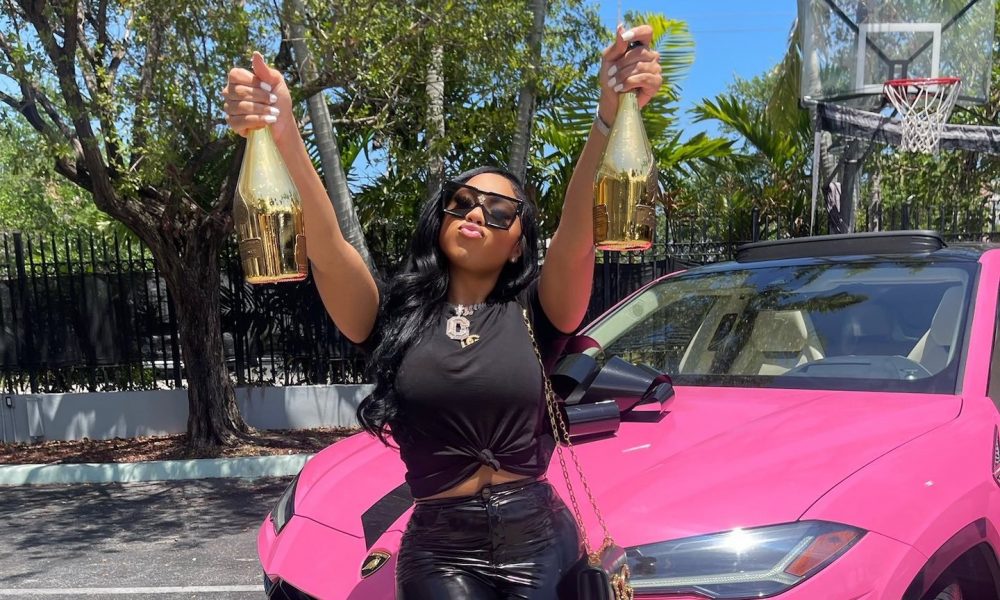 Lehla Samia, the latest signing to Yo Gotti's ever-dominant CMG Records, has released her debut single, "Call on Me." As part of the announcement, Samia also dropped the visuals for the intimate, catchy new song.
"Call on Me" finds the singer crafting a hypnotizing blend of hip-hop vibes and soulful hooks, making it abundantly clear why she's both the first R&B artist and the first woman Gotti signed to his label. The romantic track showcases Samia's jaw-dropping vocals and knack for melodies that will stick in your head all night long.
The track expertly builds off of SWV's 1996 hit, "You're the One," bouncy synths and club-ready snaps providing a perfect backdrop for Samia to beckon a crush. "Boy don't you know that you really turn me on/I think I might be goin' crazy, baby, but I know what I'm feeling," she sings as her layered harmonies raise up the message.
Samia originally built a robust online following after recording covers and remixes of popular R&B songs — affectionately known as "LehMixes" — and uploading them to social media. As she juggled nursing school with her passion, Samia inevitably established growing buzz as her flips of Queen Naija's "Butterflies" and Coi Leray's "No More Parties" exploded on TikTok.
That virality helped the Delaware native secure over 1.2 million followers and 14 million likes on TikTok to date. Most notably, Samia's dynamic vocals captured Gotti's attention and prompted the CMG CEO to fly the rising star to Miami for a studio session that would change her life and career trajectory. Earlier this week, Gotti formally announced that he signed Samia to CMG by gifting the 22-year-old songstress a new, pink, Lamborghini Urus.
Now, with "Call on Me," fans will get to see what Gotti saw in Samia — mesmerizing vocals and a unique ability to deliver a dynamic hook.