Libertines Sign With Virgin EMI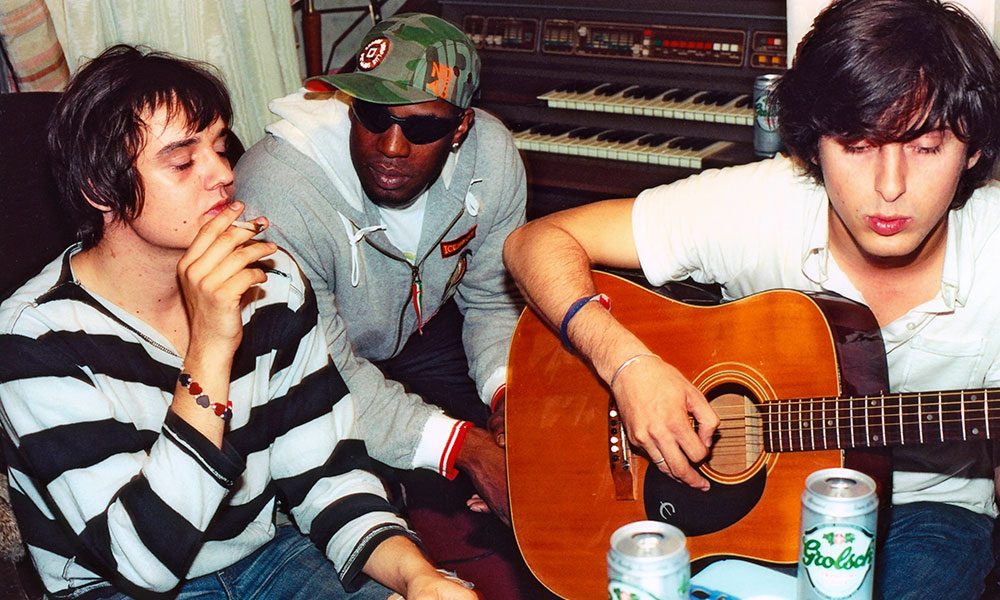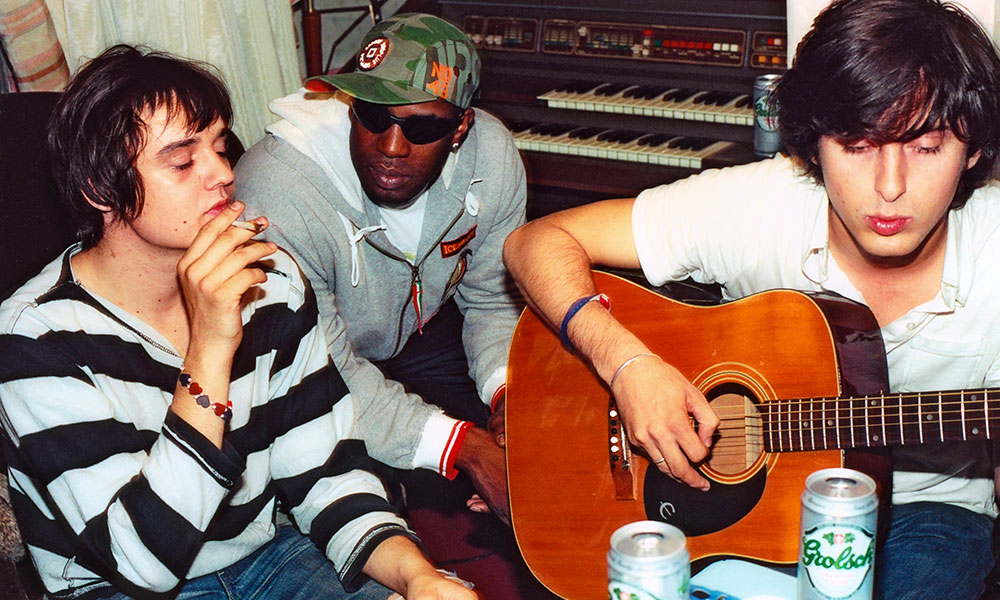 The Libertines have signed a new worldwide record deal with Virgin EMI. The band, Peter Doherty, Carl Barât, John Hassall and Gary Powell, signed the contract on Friday (5) in Sri Racha in Thailand, where Doherty is currently living, after taking a boat with their management, Adrian Hunter of Wolfbray Management and David Bianchi of Various Artists Management, to Ko Si Chang Island.
The reinvigorated rock figureheads recorded the albums 'Up The Bracket' in 2002 and a self-titled 2004 set before Doherty fronted Babyshambles and Barât formed Dirty Pretty Things. They first reunited in 2010 at the Reading and Leeds Festivals and were back together again earlier this year, selling out a Hyde Park British Summer Time gig, three nights at London Alexandra Palace and festival headliners across Europe.
The deal continues the band's working relationship with Virgin EMI President of Music Mike Smith, who signed them to their publishing deal with EMI Music Publishing in 2002. The Libertines are currently writing material for their third studio album to be released in 2015. Meanwhile, Barât's other current band project, Carl Barât & The Jackals, will release their debut album 'Let It Reign' in February.
"I don't know what to say, I'm so happy," said Doherty after the signing. "It was a beautiful day." He's currently residing at the Hope Rehabilitation Centre in Thailand and wants to use his influence to help other struggling addicts. With Hope, Doherty is starting a treatment fund, the Peter Doherty Hope Initiative (PDHI), and more information is available here: http://www.hope-rehab-center-thailand.com
Barât added: "After everything we have been through, the Albion sails on course again. I couldn't be more excited." Powell said of the relationship with Smith: "Having somebody working with the band was and is an important factor in [our] 'new' evolution. He not only understands the band but he understands us all as individuals with an emotional dynamic to add to the overall picture, which was a major factor in the band's decision to sign with Virgin Records." Hassall added: "For me, this signals a new era and a new beginning for The Libertines."
Smith himself commented: "The Libertines started an inferno that blazed through music at the start of the 21st century, and their reunion this year has been nothing less than spectacular. Carl, Pete, Gary and John are in the form of their lives and making some fantastic new music together. I am thrilled that Virgin EMI can be a part of their future."
Format:
UK English