Listen To Unreleased Anthrax: uDiscover Exclusive!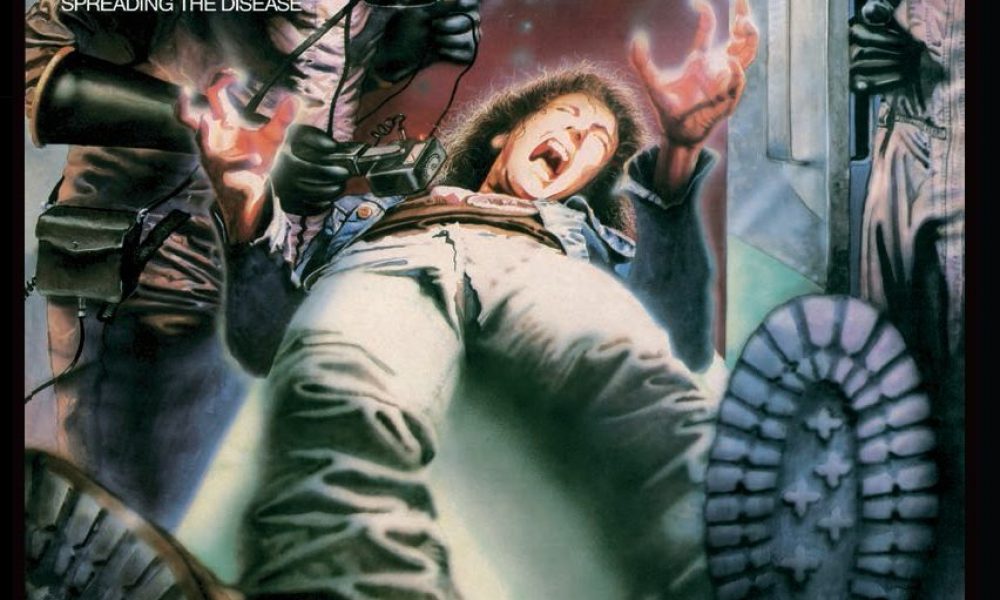 Thrash metal pioneers Anthrax release an expanded reissue of their classic second album, Spreading The Disease, this Friday, 20 November. In anticipation of this outbreak, they've given uDiscover an exclusive preview of a bonus track, a live recording of 'Metal Thrashing Mad', recorded at Tokyo's Sun Plaza in 1987.
Originally released on their debut album, Fistful Of Metal, 'Metal Thrashing Mad' was the song that led UK rock scribe Malcolm Dome to coin the term "thrash metal" in Kerrang! magazine. By the time the group descended upon Tokyo, three years later, in 1987, they were attacking their material with a ferocity rarely seen by any band, belting the song out at warp speed before a frenzied audience.
Listen to the uDiscover exclusive below. Our diagnosis: more infectious than the flu on a packed commuter's train!
Format:
UK English