Luke Bryan 'Doin' My Thing' Again For Tenth Anniversary Vinyl Reissue
The platinum-selling album contained Bryan's first two No. 1 country hits.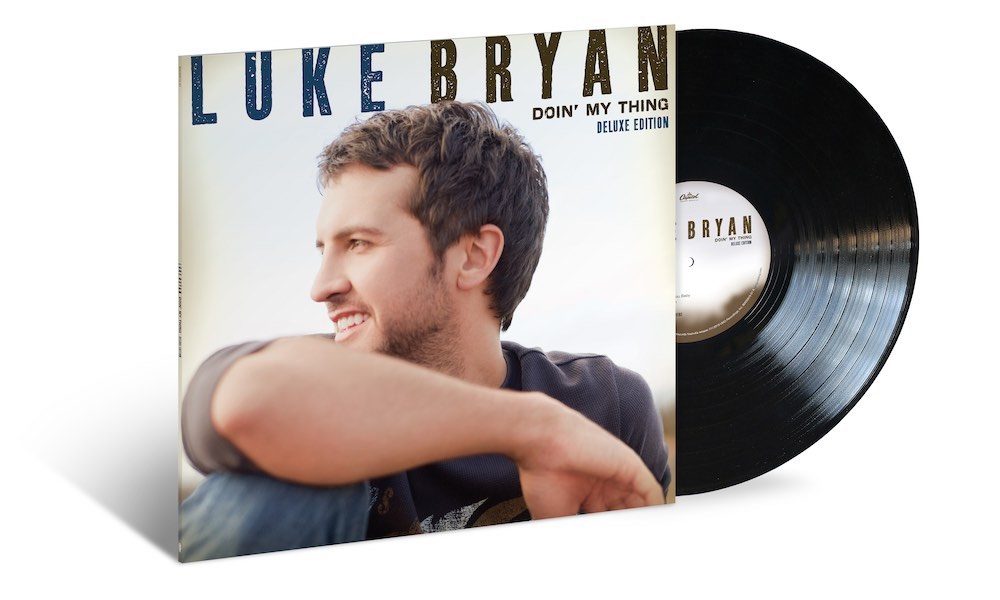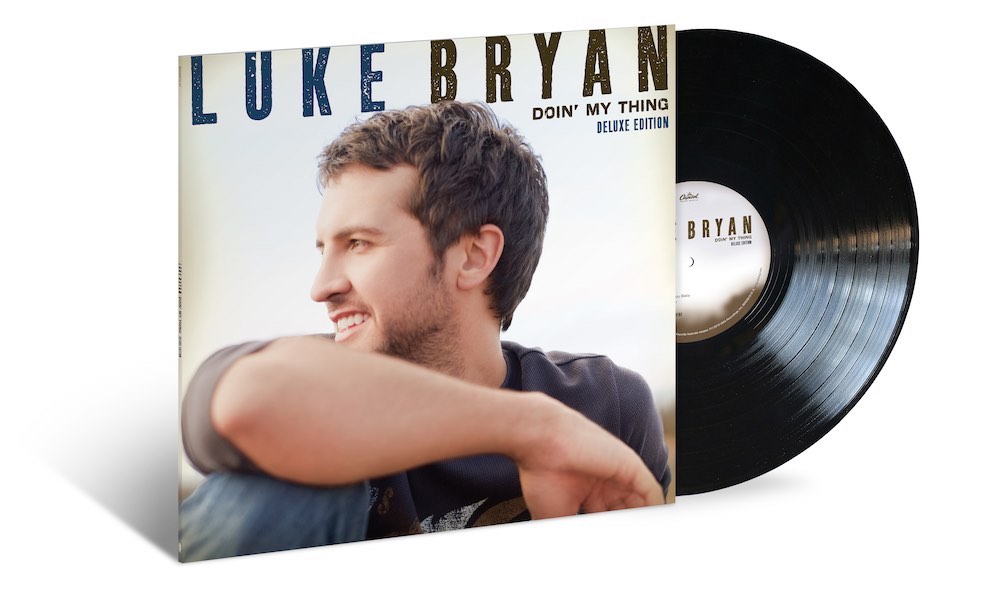 On 4 October, country superstar Luke Bryan will see his 2009 breakthrough album Doin' My Thing make its vinyl debut to mark its tenth anniversary, as an expanded deluxe edition.
Now featuring 13 tracks, the Capitol Nashville/UMe title will include the rare bonus tracks 'Ya'll Can Have This Town' and 'Favourite Flowers,' which were previously only on the iTunes exclusive version of the record. Doin' My Thing will be available on standard black vinyl and a limited edition clear vinyl version, the latter exclusively via Bryan and UMG Nashville's web stores. The set will be released digitally on the same day.
The album was pivotal to the artist's climb towards becoming a two-time winner of the Entertainer of the Year title at both the CMA and ACM Awards. It followed the release of 2007's I'll Stay Me, which contained three top 40 country singles and reached No. 2 on Billboard's Top Country Albums chart. Doin' My Thing went platinum, also hit No. 2 country and No. 6 on the Billboard 200.
Luke Bryan - Rain Is A Good Thing (Official Music Video)
The sophomore set contained three major hits: Bryan's first No. 1 'Rain Is A Good Thing,' the No. 2 ballad 'Do I' and another chart-topper, 'Someone Else Calling You Baby,' all of them co-written by the artist. He now has 22 country No. 1 singles to his name, 12 of which he co-wrote. The Doin' My Thing album also featured his version of the OneRepublic hit written by Ryan Tedder, 'Apologise.'
Bryan has also gone on host the ACM Awards on five occasions and been a celebrity judge on ABC's American Idol series. He's been an NSAI Artist/ Songwriter of the Year and, for six straight years, was named a CMT Artist of the Year. He has digital sales of a record-breaking 46 million tracks and 12 million streams, including four billion music streams.
The only six-floor entertainment facility in the heart of Nashville, Luke's 32 Bridge Food + Drink, opened last summer, named after Bryan's childhood home near Route 32 Bridge in Lee County, Georgia. In May this year, the first weekend of his Sunset Repeat Tour played to 50,000 fans, followed by a sellout show at Gillette Stadium in Boston.
The expanded deluxe edition of Doin' My Thing is released on vinyl on 4 October. Scroll down for the tracklisting, and pre-order it here.
Side A:
1. Rain Is A Good Thing
2. Doin' My Thing
3. Do I
4. What Country Is
5. Someone Else Calling You Baby
6. Welcome To The Farm
7. Apologize
Side B:
8. Every Time I See You
9. Chuggin' Along
10. I Did It Again
11. Drinkin' Beer And Wastin' Bullets
12. Ya'll Can Have This Town (Bonus Track)
13. Favorite Flowers (Bonus Track)
Format:
UK English