Machine Gun Kelly Returns With 'Love Race' Featuring Kellin Quinn
MGK's national tour is set to begin September 9th in Minneapolis, Minnesota.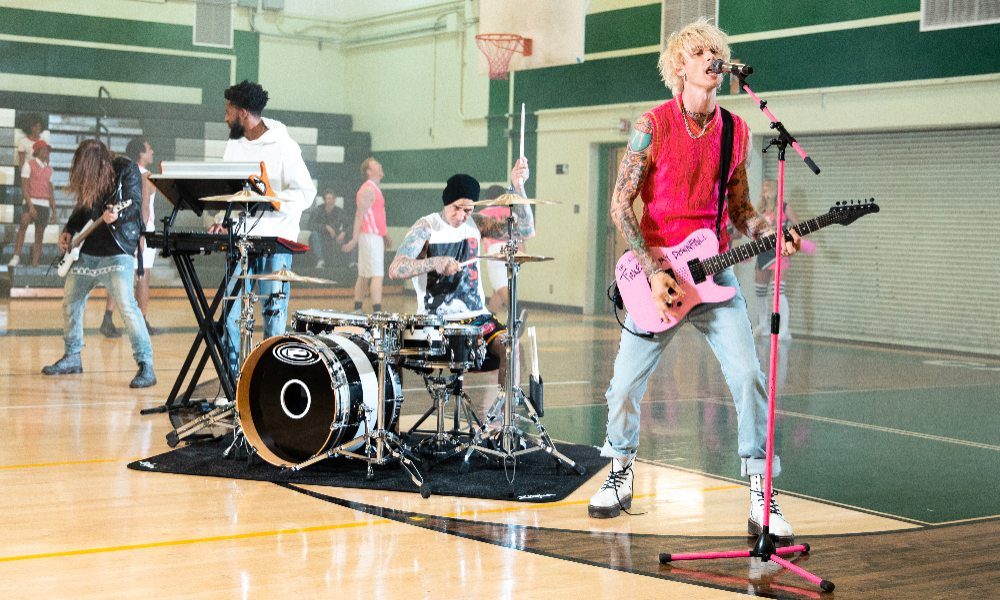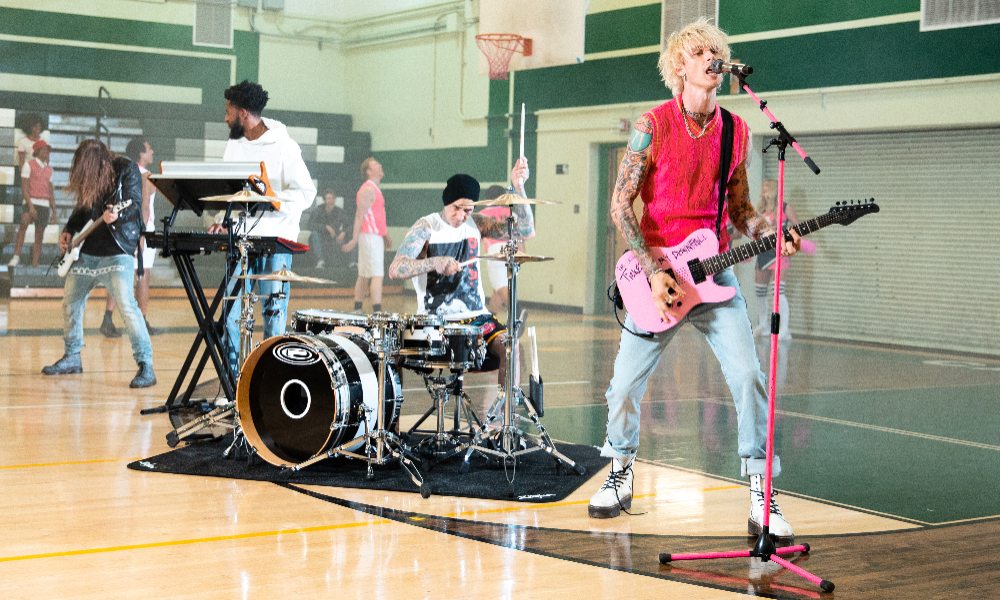 Machine Gun Kelly continues his electric 2021 with his latest single, "love race" featuring Kellin Quinn.
MGK's ability to pen heavy rock hooks is anchored by his unyielding devotion to the woman he loves. MGK's endless reserve of passion and energy makes "love race" a true ode for romantics ― hopeless or not.
On Saturday, May 1, MGK will perform for day three of the 2021 NFL Draft. His entire set will livestream to nfl.com, NFL mobile, and the league Facebook. His appearance comes on the heels of his sold-out concert in Jacksonville, Florida last Friday.
After the rollicking concert, Machine Gun Kelly announced his Fall 2021 "Tickets to My Downfall" US Tour. Slated to begin September 9th in Minneapolis, Minnesota at The Armory, his 28-city trek will include stops in New York, Los Angeles, Dallas, and Denver. For the tour's finale, MGK will perform in his hometown of Ohio at the city's largest venue, The Rocket Mortgage Fieldhouse.
Special guests will also accompany the polymath star, ranging from carolesdaughter, jxdn, and KennyHoopla. Tickets are available for pre-sale now, with public offerings on sale Friday, April 30th in all markets at www.MachineGunKelly.com.
To kick off 2021, Machine Gun Kelly premiered his 49-minute short film Downfalls High on Facebook. His directorial debut was a success, netting a combined 16 million views on Facebook while trending in the top five on Twitter in countries such as Germany (No.2), Poland (No.3), UK (No.3), Italy (No.4) and Portugal (No.4).
In January, MGK wowed TV viewers with his stirring Saturday Night Live performance of "Lonely." Entertainment Tonight had glowing praise for his rendition, saying: "MGK's second performance really showed the range of his style and substance, as he delivered a remarkably beautiful and emotional performance of his song 'Lonely'."
Last month, MGK announced the forthcoming launch of his unisex nail polish titled UN/DN in collaboration with Unlisted Brand Lab.
Stream/Buy Machine Gun Kelly and Kellin Quinn's "love race."