Hear Max Richter's 'November' Covered By Norwegian Violinist Mari Samuelsen
'November' is released ahead of Samuelsen's debut DG album, which was recorded with the Konzerthausorchester Berlin.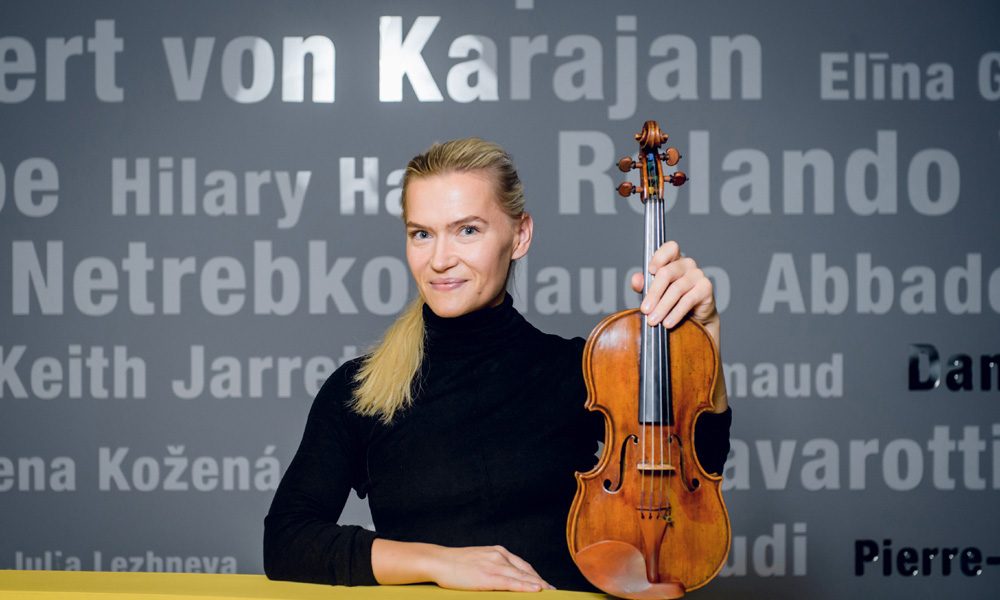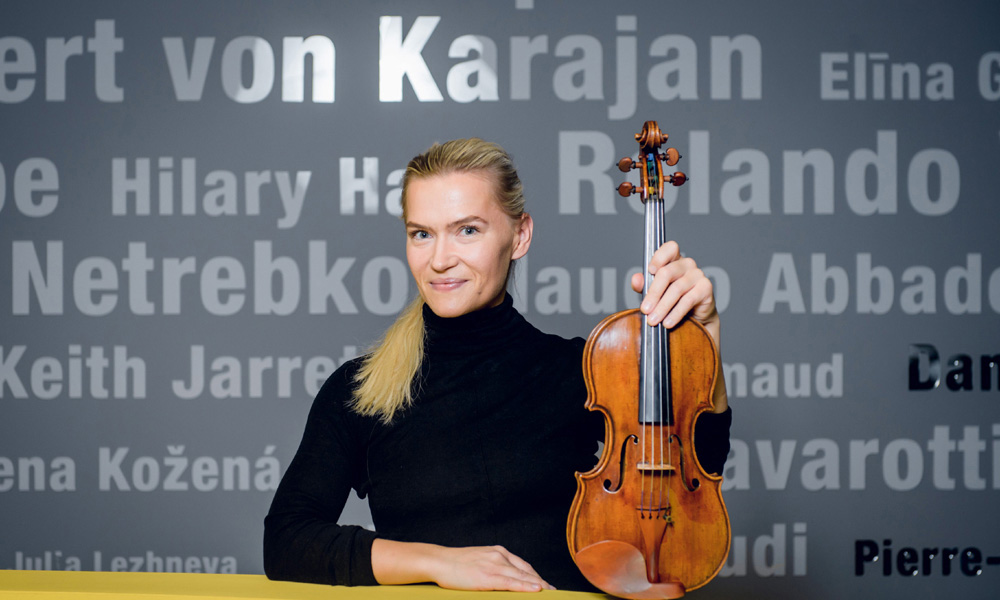 Norwegian violinist Mari Samuelsen has just released her first single, her cover of Max Richter's 'November', which is now available internationally through Deutsche Grammophon. You can listen to it below.
Richter: November (Single Edit)
The song's arrivals coincides with the ARTE broadcast of her spectacular performance last October at Beijing's Forbidden City as part of the DG 120 celebrations , which is scheduled for 13 January at 5.40pm CET.
'November' is released ahead of Samuelsen's debut DG album, which was recorded with the Konzerthausorchester Berlin and conductor Jonathan Stockhammer. Tracks range from Bach's Chaconne in D minor to orchestral pieces by leading contemporary composers, including Max Richter, Brian Eno, Jóhann Jóhannsson and Peter Gregson. The album will be released on the Yellow Label in early summer 2019.
Mari Samuelsen is one of today's most imaginative and eloquent violinists, known for her inventive approach to programming and presentation. She has appeared as soloist on many of the world's leading stages, including New York's Carnegie Hall, the Hollywood Bowl, London's Barbican Centre, Berlin's Konzerthaus and the Paris Philharmonie and Théâtre des Champs–Elysées.
"I'm super happy to be joining the DG family!" says Samuelsen. "Continuing my musical journey as violinist with the absolute best team of creative people, composers, electronic artists and producers, and releasing recordings on the most legendary classical label in the world is truly exciting. I've always felt an urge not to do what's traditionally expected. My aim is to create new and innovative programmes for music lovers – regardless of genre. I cannot wait to share my selection of pieces on my upcoming album."
Max Richter's music has become an essential part of Samuelsen's personal playlists as well as her live repertoire. Instantly struck by his 2012 DG release Recomposed, she has since played the Vivaldi-inspired score with Richter in concert, most recently in December 2018 in Hong Kong. They have also performed Memoryhouse and worked together on his latest album for the Yellow Label, Three Worlds – Music from Woolf Works. "Apart from being a wonderful violinist," comments Richter, "Mari has an instinctive understanding of my compositional world and an uncanny ability to communicate my intentions."
In the first half of 2019, Mari Samuelsen will – among other appearances – be performing works by Richter (in Tokyo in March, and in Lyon in May) and music by Arvo Pärt and Pēteris Vasks on tour with the Baltic Sea Philharmonic and Kristjan Järvi, with concerts at the Berlin Philharmonie and Hamburg Elbphilharmonie (June/July).
"Having been captivated by Mari's work with Max Richter, we're thrilled to welcome her to the DG family," says Dr Clemens Trautmann, President, Deutsche Grammophon. "We've seen how she connects with listeners at the deepest spiritual and emotional levels and are now looking forward to working with her on innovative recording projects and sharing her compelling programmes with a global audience."
Format:
UK English