Mumford & Sons Share Vevo Mini-Documentary, '12 Years Strong'
The group perform the tracks 'Forever' and 'Guiding Light' in the six-minute mini-doc.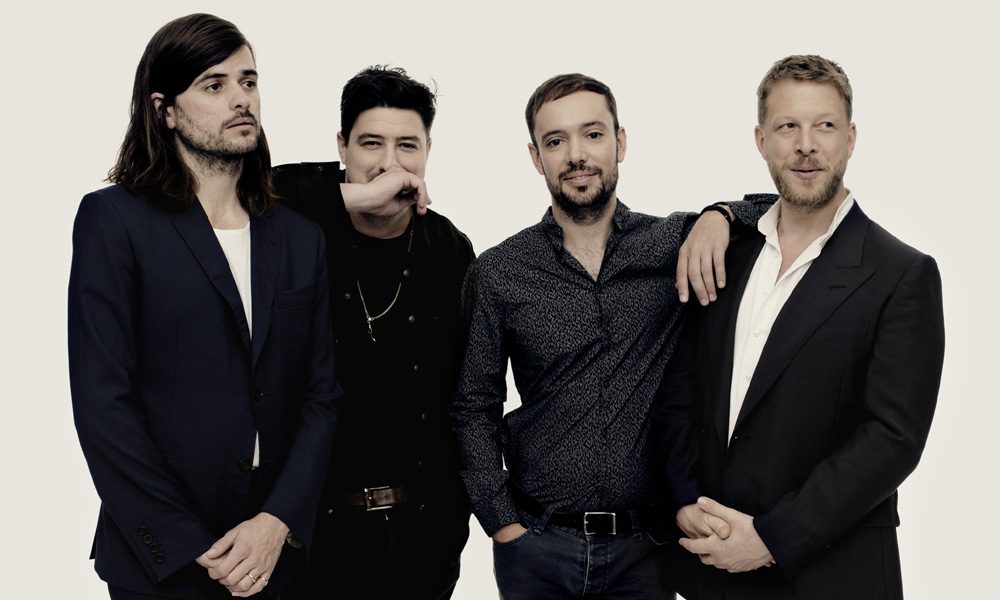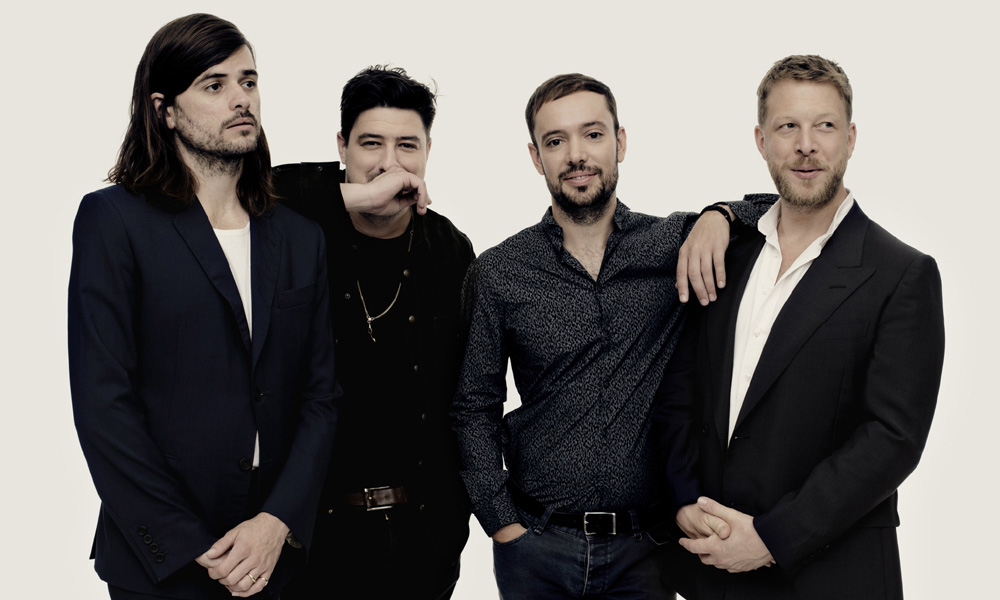 Mumford & Sons reflect on their career so far and play a few songs for fans in record stores around the U.S. in the new six-minute Vevo short 12 Years Strong. You can check it out below.
"I can just tell you what we're feeling now and that best summarizes our sort of journey together," singer Marcus Mumford says at the outset of the mini-doc. After a quick-cut montage of the group performing in arenas, Mumford says that after the blow-up success of their 2012 album Babel they "got a bit shy… Babel just blew up faster than we ever thought it might. And we kinda closed the doors a bit more, and I think we lost some of the beauty of connecting with smaller audiences."
Those small audience interactions are the crux of 12 Years Strong, which has the arena-rocking group playing intimate shows at beloved spots like Grimey's Record Store in Nashville, a "full circle" experience that harkens back to their early days before global stardom. The journey also includes a gig at Indy CD & Vinyl in Indianapolis and Criminal Records in Atlanta, with Mumford explaining that whenever the group tour they always look for the cool record shop in any town they pull into.
Mumford & Sons: 12 Years Strong | Vevo
They also hang out and jam with one of their heroes, lap steel legend Jerry Douglas, who Mumford says was the first member of the Americana community who embraced and agreed to perform with them way back when, a gesture the singer says made him cry.
Douglas sits in on an acoustic 'Guiding Light,' a track from their fourth album, Delta. "We believe in the innate goodness of people and the innate beauty of people, which is why we set this show up so the whole audience is facing each other," says Mumford of the in-the-round show in the film. "The idea is that the audience looks at itself and that it's less about us than about us as a band and more about the coming together of the whole audience."
12 Years Strong ends with an intimate performance of 'Forever' with Douglas. The group is currently on the road in Europe with Gang of Youths, with plans to return to the US on 3 August for a show at the Banc of California Stadium in Los Angeles for a month of dates.
Explore Our Mumford & Sons Artist Page.
Format:
UK English