Muse's 'Simulation Theory' Concert Gets Streaming And DVD Release
Blurring the lines between narrative and concert film, Muse's theatrical tour launches the viewer through a supernatural spectacle.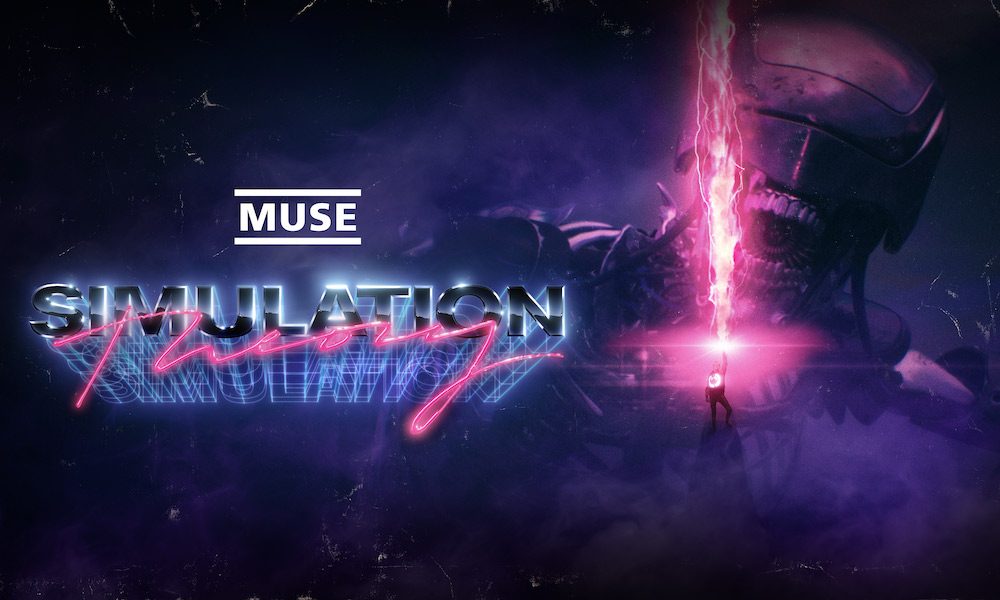 After their 'Simulation Theory' tour took them all over the world, British rock trio Muse is bringing their live music spectacle to fans at home with the release of their new concert film, Simulation Theory, coming to streaming and DVD on August 21 and December 11.
Fans can experience first-hand Muse's most theatrical tour to date, with the concert film coming to Amazon, Google Play, and iTunes for rent or download.
Blurring the lines between narrative and concert film, virtual and reality, Simulation Theory combines concert footage with an intriguing side sci-fi plot that follows scientists as they investigate the source of a paranormal anomaly appearing around the world.
MUSE - Simulation Theory Film [Official Trailer]
Conceived and filmed at London's O2 Arena in September 2019, the film is directed by Lance Drake, who also directed all the promo videos for the 2018 Simulation Theory album.
"The goal for Simulation Theory was to capture the scale of the electrifying live show and to expand upon its connection to the DNA of the world we built for the past three years in music videos for Muse," shared Drake. "In a strange turn, the film's alternate reality eerily started to mirror our own."
The new concert film clearly takes its inspiration from the many 80s sci-fi music videos off the Simulation Theory album, including the Terry Crews-starring clip "Algorithm."
The film will also be available via a Blu-ray box set on December 11th on the band's official store and authorized retailers.
To celebrate the release of the deluxe box sets, Muse teamed up with Marvel Comics to create a custom Simulation Theory comic book and limited-edition poster. They also have a virtual reality concert experience planned that will be released via Stageverse later this year.
Ahead of the official announcement, the band shared an official trailer, that's also set to hit limited IMAX theaters starting August 17. Tickets are available here. Theater safety measures will comply with governmental and exhibitor guidelines.
Simulation Theory can be pre-ordered here.