Nas Releases Video For Surprise New Song, 'Big Nas'
The single was created with Hit-Boy for Nas' forthcoming MasterClass.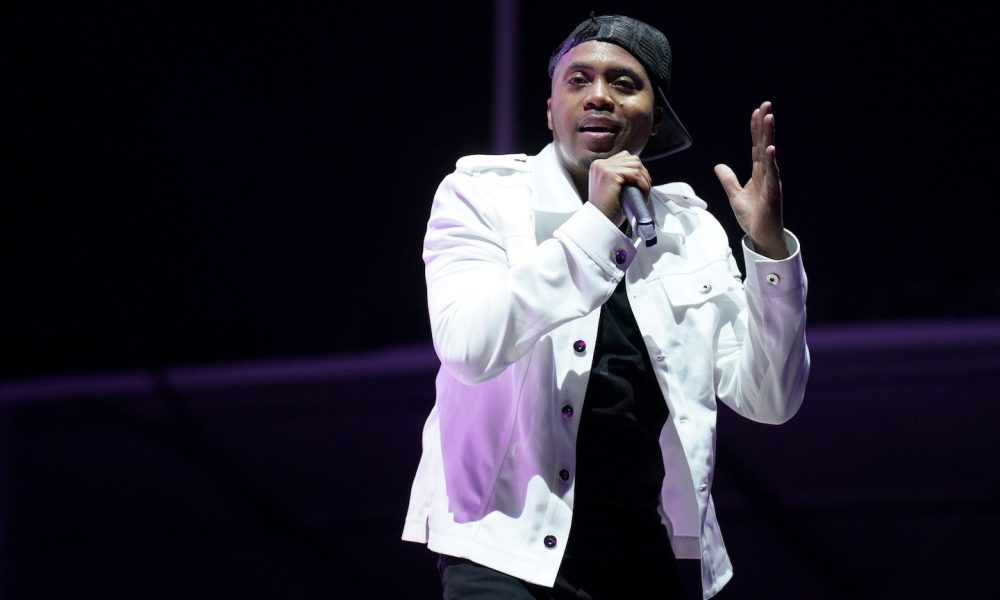 Legendary New York MC Nas has shared a new single called "Big Nas." The song has been paired with a visual directed by Ben Dean. The track was made with super producer Hit-Boy during Nas' new MasterClass series.
Nas' MasterClass is titled "Nas Teaches Hip-Hop Storytelling." According to Pitchfork, the series will feature Nas as he relays "his life-story and journey through the evolution of hip-hop, and teach viewers about finding inspiration and their own flow." It will be available for streaming October 14.
Nas - Big Nas (Original Song from MasterClass) [Official Video]
Nas' MasterClass further solidifies his place as one of rap's most important figures. On September 23, Grammy-winning and legendary hip-hop artist Nas returned to his hometown in Queens, New York to headline the Concert to Feed NYC at Forest Hills Stadium following the chart-topping release of King's Disease II.
Proceeds from the concert benefitted City Harvest, New York City's first and largest food rescue organization, and will help the organization rescue and deliver nutritious food during a time of historic food insecurity across the city. Native New Yorker, record producer, and creator of the groundbreaking series, Pass The Mic, DJ Cassidy, kicked off the night with an electric hour long musical journey celebrating New York.
After the concert, Queens Borough President Donovan Richards honored Nas with an official Key to the Borough and proclamation. A longtime supporter of City Harvest, Nas received the key alongside 10 frontline City Harvest workers, who worked tirelessly during the height of the pandemic to rescue and deliver more than 200 million pounds of nutritious food to their neighbors across New York City—an unprecedented effort that was more than double the amount of food the organization rescued and delivered over the same time period pre-pandemic.
As New York City begins its long recovery from the COVID-19 pandemic, countless New Yorkers will continue to feel the economic pain of the pandemic for years to come. The Concert to Feed NYC helped support City Harvest's efforts to ensure that no New Yorker will have to worry about where their next meal is coming from.