Nelly Celebrates 20 Years Of 'Country Grammar' With Live Album And Mini-Doc
The rapper performed his diamond-certified debut in its entirety last summer.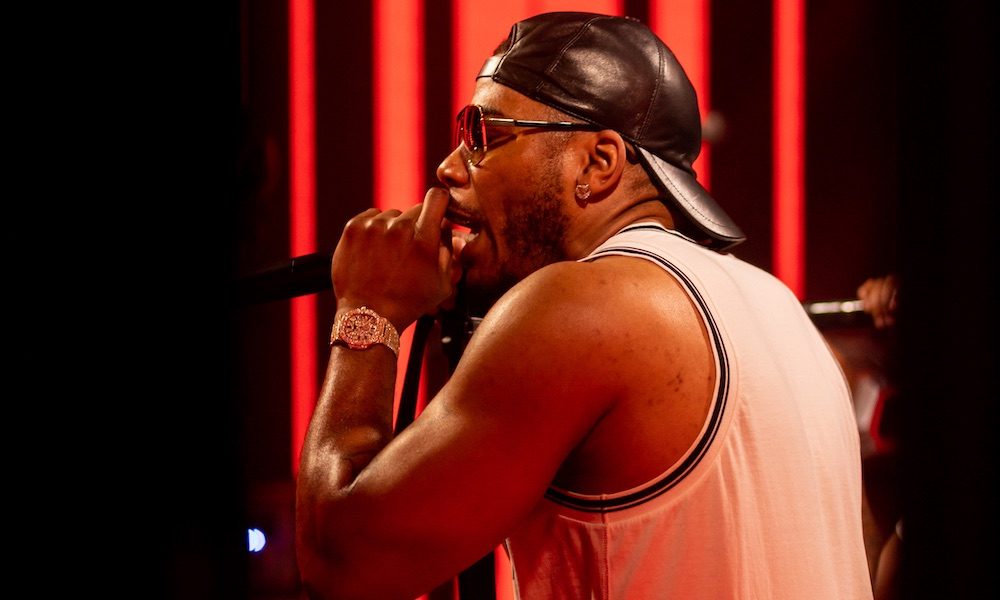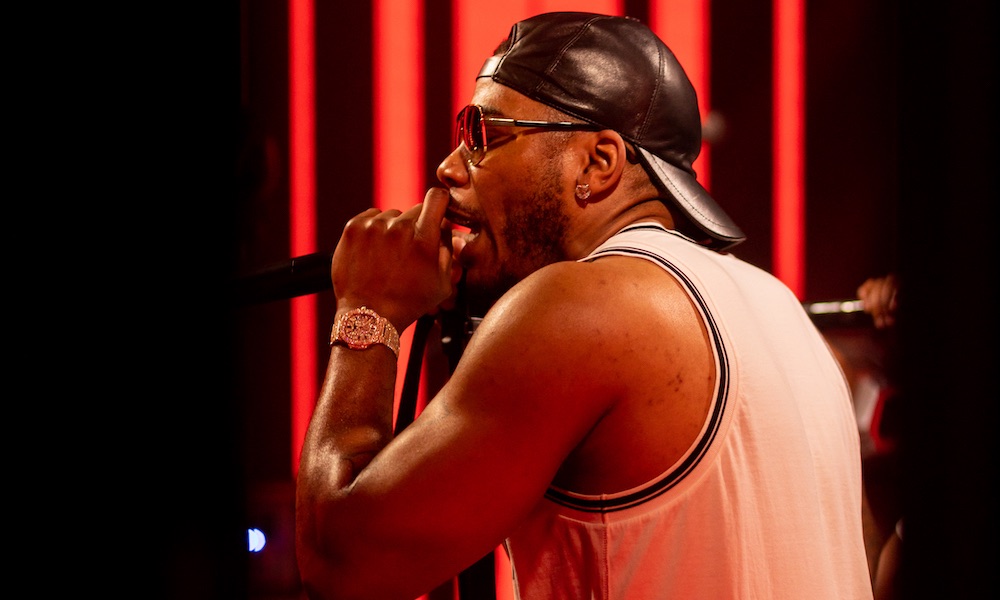 Last summer, to celebrate the 20th anniversary of his diamond-certified debut album, Nelly performed Country Grammar in its entirety – live at MelodyVR's "Live From LA" studio. Today, the legendary rapper is releasing this high-energy performance across digital platforms as Country Grammar Live.
Also out today is the mini-documentary Country Grammar – A St. Lunatics Story. The short film chronicles the St. Louis rapper's best-selling debut through animated clips, new and classic performance footage, and an exclusive interview, in which Nelly looks back at those early, triumphant years.
Nelly - Country Grammar The Documentary (20th Anniversary)
Country Grammar Live, which marks the artist's first live album, reinterprets such favorites as "Ride wit Me," "Batter Up," "Country Grammar (Hot Sh_t)," and "E.I." with distinct rock stylings, thanks to Nelly's backing band.
Upon its release in 2000, Country Grammar catapulted Nelly into global stardom – peaking at No.1 on the Billboard 200, with massive chart success in Australia, Canada, and the UK, among other territories. In 2016, the RIAA bestowed the album with a rare Diamond certification, commemorating 10 million copies sold.
The acclaimed album was nominated for Best Rap Album at the 2000 Grammy Awards (along with its title track for Best Rap Solo Performance), while Nelly was named Best New Artist at the BET Awards the following year.
Since then, the Grammy-winning artist has gone on to release six more studio albums, including the best-selling Nellyville in 2002, 2004's Suit, and, most recently, M.O. in 2013. Nelly has also pursued a successful career in film and TV, appearing in 2005's The Longest Yard and the BET parody show, Real Husbands of Hollywood. Last year, he was crowned the third-place winner, alongside dance partner Daniella Karagach, in the latest season of Dancing with the Stars.
Over the summer, Nelly released an expanded anniversary edition of Country Grammar, alongside newly-remastered music videos.
Country Grammar Live is available now. Scroll down to view the tracklist and click here to listen.
Country Grammar Live tracklist:
1. St. Louie
2. Greed, Hate, Envy
3. Country Grammar (Hot Sh_t)
4. Steal The Show
5. Ride Wit Me
6. E.I.
7. Thicky Thick Girl
8. For My
9. Utha Side
10. Tho Dem Wrappas
11. Wrap Sumden
12. Batter Up
13. Never Let 'Em C U Sweat
14. LuvenMe