Neon Trees Bottles Up The Holiday Spirit On New Original Single 'Holiday Rock'
'I wanted to capture that feeling of cheer that my Mom always seemed to invoke around the holiday season.'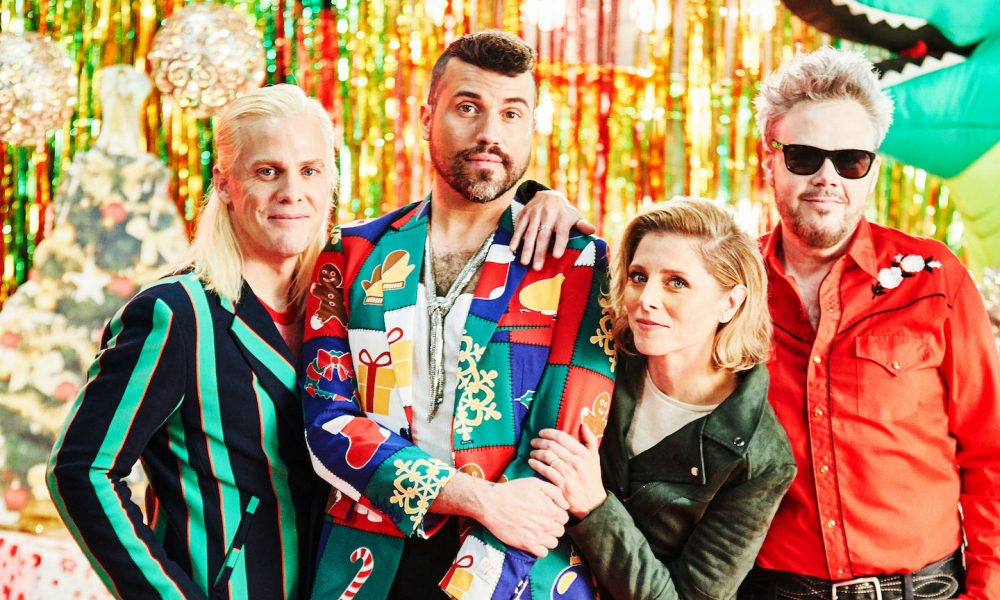 Neon Trees have shared their new original holiday single "Holiday Rock" inspired by their own family Christmas traditions growing up.
"As early as I can remember, when I think of the holidays I think of Christmas music and my Mom, decorating the house to the nines, making sure our house felt the holiday warmth," Tyler Glenn shares in a statement.
"I wanted to capture that feeling of cheer that my Mom always seemed to invoke around the holiday season, no matter the year, no matter the struggles: we were going to have Christmas! I wanted to use that classic holiday song template. Simple and feel good, and a bit nostalgic."
Glenn co-wrote and co-produced the track with producer Dan Book. "Holiday Rock" captures snapshots of special holiday moments to build a cheery narrative of memories.
"Suddenly the egg nogs hittin' / Troublе leaving our mind for the night / Suddenly you find us kissin' / Mistletoe time," Glenn sings ahead of the high energy chorus.
The song arrives with a warming music video filmed at Encircle, an LGBTQ+ youth and family resource center in Salt Lake City, Utah. In the visual, Neon Trees rock around the Christmas tree, literally, with their friends and family. Whether they're performing all together with full band in tow, or sitting around the piano playing their own tune and acting out its lyrics, "Holiday Rock" and its accompanying video are steeped in the holiday spirit.
Earlier this week, Neon Trees became one of the latest music acts to join TikTok. In their first post, each member of the band made cameos to the sound of their 2012 hit "Everybody Talks," which has been used in over 2,000 videos on the viral video app. The band's TikTok debut has racked up over 85,000 views in just a day.