N*E*R*D's Sophomore Album 'Fly Or Die' Gets Vinyl Reissue
Originally released in 2004, the record features the hits 'She Wants To Move, 'Maybe,' and 'Jump'.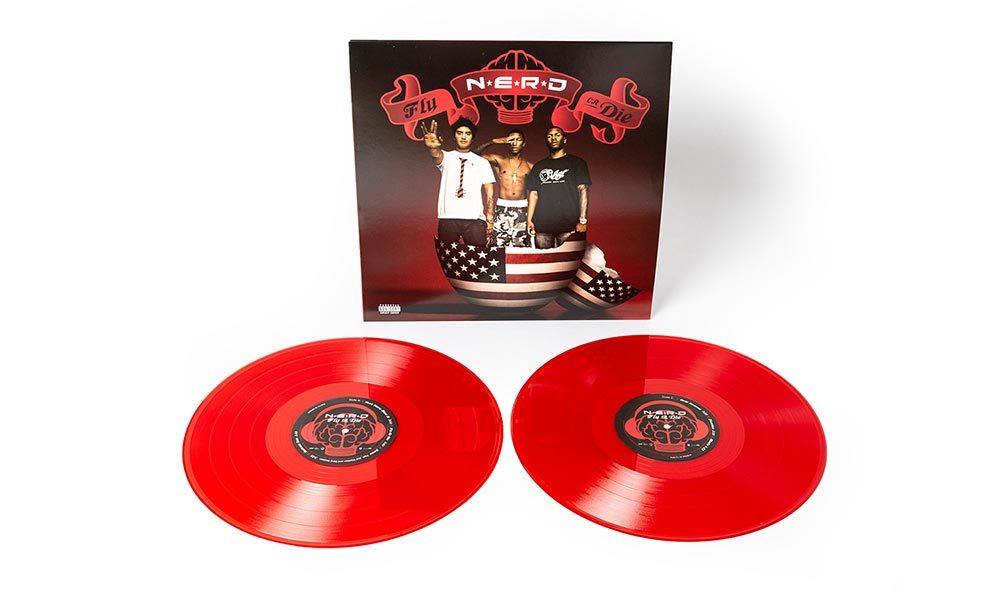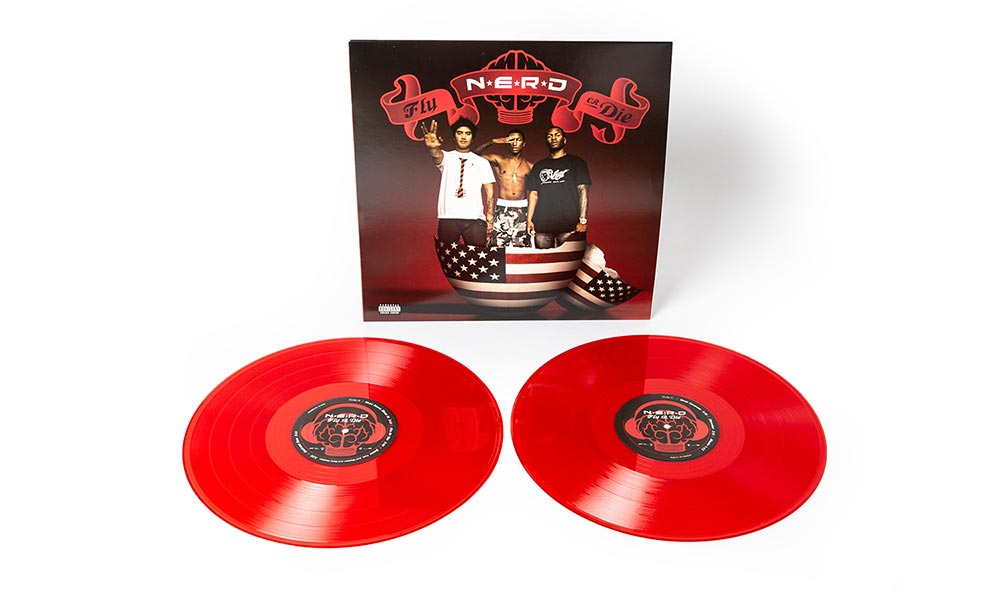 Urban Legends have reissued N*E*R*D's critically acclaimed, RIAA gold-certified album, Fly or Die, in honor of its 15th anniversary and it's out now. Featuring the hits 'She Wants To Move, 'Maybe,' and 'Jump' (featuring Good Charlotte's Joel Madden and Benji Madden), the album is available now on limited edition 2LP red vinyl.
First released on March 23, 2004, Fly or Die was N*E*R*D's follow-up to 2002's In Search Of. Juxtaposing hip-hop with rock influences, N*E*R*D's Pharrell Williams, Chad Hugo, and Shay learned to play the instruments on each track so they could also perform them live. The album was produced by The Neptunes, while Lenny Kravitz and Questlove guest on 'Maybe.'
The album garnered widespread critical approval. "It's all over the place but with a little more direction," Chad Hugo told MTV News around Fly or Die's release. "Even in the songwriting, Pharrell wrote songs with more issues involved, more storytelling."
Uncut awarded the album five stars and Entertainment Weekly graded it an A-, saying, "Fly or Die is craftier and more multilayered than its predecessor… clever, complex, studio-crafted pop –complete with musicianly, smooth-jazz licks — that doesn't owe allegiance to any one genre." Alternative Press, meanwhile, said, "A great album, crammed with hooks and harmonies, goofball lyrics and the left-of-center melodic twists any indie-rawk geek would fly or die for."
Originally a duo known as The Neptunes, N*E*R*D came into being when production duo Pharrell Williams and Chad Hugo formed the band with Shay Haley as a side project in 1999. N.E.R.D's debut album, In Search Of sold strongly in the United States and was certified Gold by the Recording Industry Association of America (RIAA). It was also awarded the second annual Shortlist Music Prize. The band's second album, Fly or Die, sold 412,000 copies in the United States, but shipped at least 500,000 units, certifying it Gold.
Fly Or Die is out now and can be bought here.
Format:
UK English