Watch: New Lyric Video For Guru's 'No Time To Play'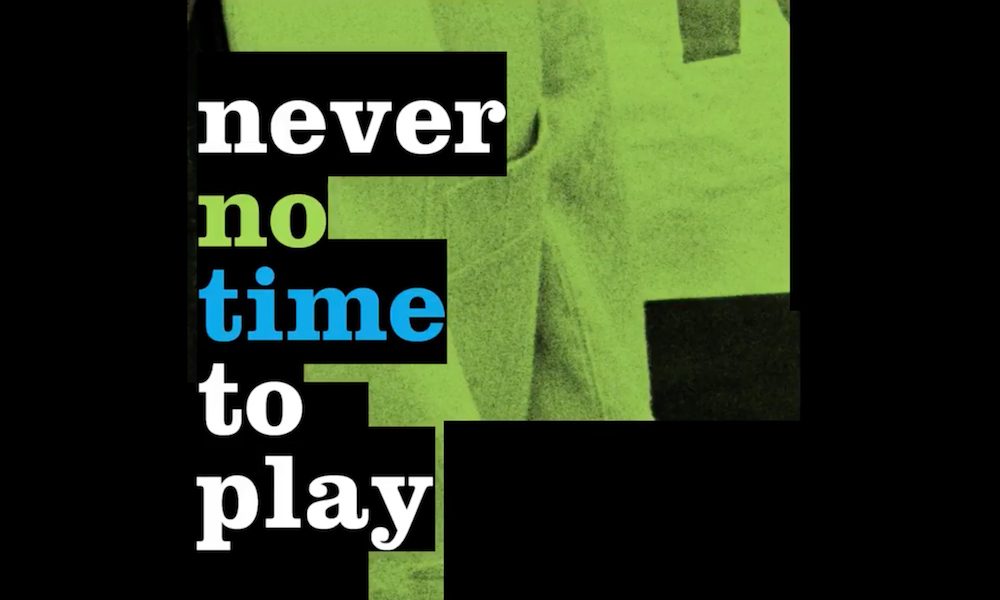 To celebrate the 25th anniversary of Guru's Jazzmatazz Volume 1 and the 3-LP vinyl reissue that comes out today, Urban Legends has premiered a new lyric video for the track 'No Time To Play'.
Featuring UK acid-jazz fixture Ronny Jordan on guitar, former Style Council vocalist Dee C Lee and Guru's rhymes, 'No Time To Play' remains a highpoint on Guru's jazz-rap fusion album, released on 18 May 1993.
The video plays with visual elements of Jazzmatazz Volume 1's cover art in a clear call-back to all of those iconic album covers of the 1950s Blue Note era.
"'No Time to Play', with Lee's urgent vocal contrasting with Guru's laid-back delivery over a churning beat, sounds like a long-lost soul classic", wrote the Chicago Tribune back in 1993 upon the album's release.
The deluxe 3-LP vinyl version includes the original 12-track album, an instrumental LP, and a third disc featuring rare, unreleased remixes and B-Sides. Housed in a custom slipcase with new artwork, each LP is packaged in its own unique sleeve and will include a 12-page, 12×12 glossy booklet with photos by photographer Thierry Le Goues.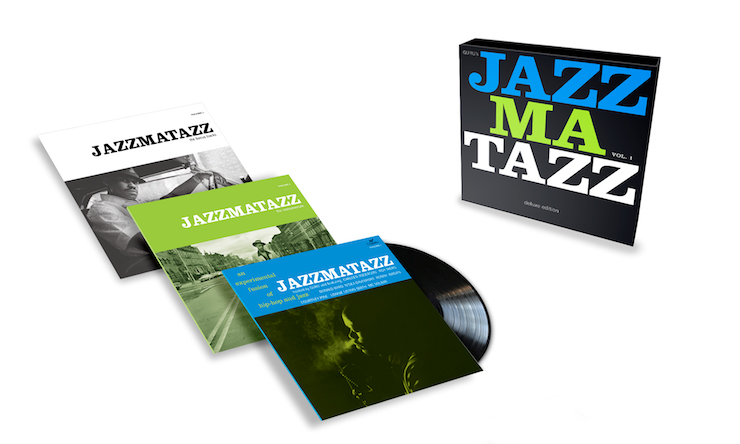 In the liner notes for the album, noted hip-hip journalist and publicist Bill Adler, called Jazzmatazz, "a full-length jazz-rap experiment", adding:
"Though Jazzmatazz represents one of the very first full-fledged attempts to fuse rap and jazz, jazz has been adding flavour and elegance to rap ever since the first rap deejays began cutting and scratching up in the Bronx in the early and mid-70s."
Upon its inception, Jazzmatazz Volume I towed the line between Guru's loyal rap fanbase from his Gang Starr days and the more conservative-leaning jazz enthusiasts who were drawn in by the top-tier talent enlisted for the record including, Donald Byrd, Lonnie Liston Smith, Roy Ayers , the aforementioned Jordan (whose version of Miles Davis' 'So What' helped ignite the acid-jazz movement in the UK) and saxophonist Branford Marsalis of the famous jazz clan.
If "hip-hop is the child of be-bop", as Adler argues, then jazz and hip-hop will always be bedfellows.
Explore our Gang Starr Artist Page.
Guru's Jazzmatazz Volume I is available to buy here.
Tracklist
1. 'Introduction'
2. 'Loungin''
3. 'When You're Near'
4. 'Transit Ride'
5. 'No Time To Play'
6. 'Down The Backstreets'
7. 'Respectful Dedications'
8. 'Take A Look (At Yourself)'
9. 'Trust Me'
10. 'Slicker Than Most'
11. 'Le Bien, Le Mal'
12. 'Sights In The City'
Format:
UK English