New Showing For Luanne Hunt's Version Of "Lost" Patsy Cline Christmas Song
American country-folk singer-songwriter Luanne Hunt has reissued her 2008 version of a "lost" Patsy Cline Christmas song, 'Christmas Without You.' It appears on Hunt's #1s album on Star Creek Entertainment, the company she co-founded in 2009. The collection includes songs that have topped various independent charts for her, including the European Country Music Association chart, Hotdisc and Airplay Express.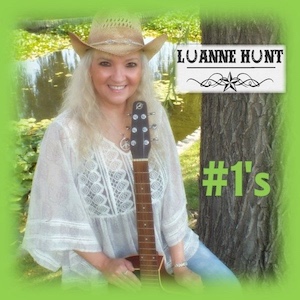 'Christmas Without You' has a history that will fascinate any admirer of Cline and her all-too-short recording career. It was written for her in 1960, at the artist's request for a holiday number, by Lawton Jiles and Charles "Buster" Beam. The pair wrote six songs that Cline recorded, including 'Let The Teardrops Fall,' which she cut during her early, pre-Decca days on Four Star Records. The label was under contract to the Decca subsidiary Coral. Jiles also had writing credits with many other noted country artists including Porter Wagoner, T. Texas Tyler, Norma Jean, Janie Fricke and Jann Brown.
But Cline never had the chance to record the traditional Yuletide number as she wanted to. Legend has it that Decca liked the melody of the song, but adapted it into a non-Christmas release for Cline, 'How Can I Face Tomorrow.'Here she is performing that version on Jubilee USA in 1960, introduced by fellow star Eddy Arnold:
As Jiles, now retired, remembers in a story in the Daily Telescope: "I've always believed if Patsy would have recorded 'Christmas Without You' it would have become a holiday standard," he says. "It's the kind of Christmas song you hear once and want to sing along. It's very simple, but the simple songs are usually the ones people love the most. I'm not surprised Luanne's version is doing so well."
Hunt performs the song in the time-honoured country and western style, complete with fiddle. The artist, who has been recording for more than 20 years, was just seven months old when Cline tragically passed away in 1963. Hunt now lives in California.
"I got a rush when I first heard Luanne's recording of 'Christmas Without You,'" Jiles continues. "The song's been in my head for years and to hear it done the way I always envisioned it is very exciting. It's a perfect blend of the traditional and contemporary."
Explore our Patsy Cline Artist Page.
Format:
UK English