Nick Jonas Takes Flight On His Latest Album 'Spaceman'
'Writing this album was a way to process everything that was happening in the world, the distance between us, and what matters most.'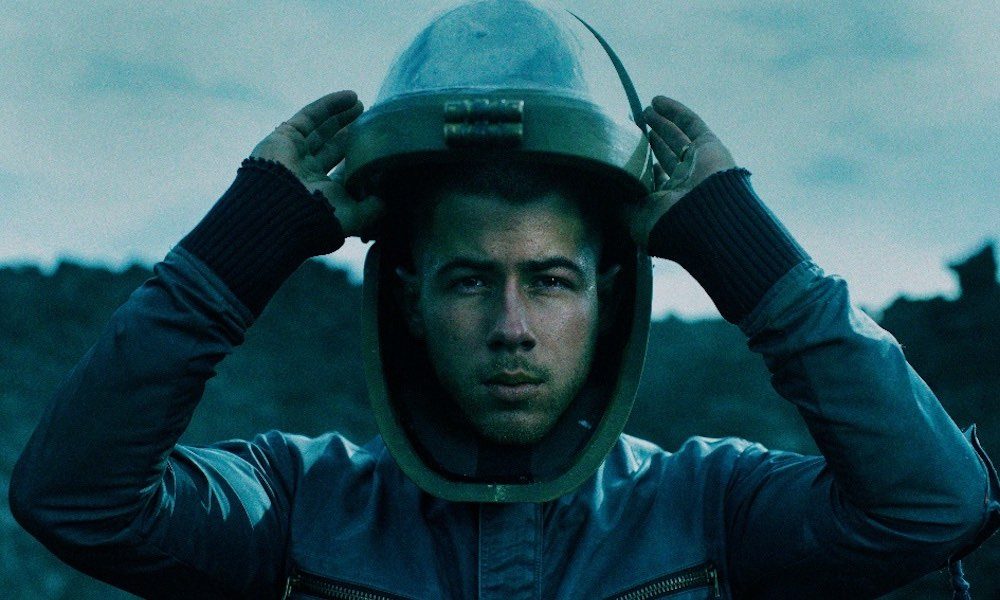 Nick Jonas' third studio album Spaceman has arrived via Island Records. The semi-concept album, which features singles "Spaceman" and "This Is Heaven," was created exclusively with collaborators Greg Kurstin and MoZella. It is Jonas' first solo album in five years.
"Writing this album was a way to process everything that was happening in the world, the distance between up, and what matters most," Jonas wrote of Spaceman on Twitter. The album is split into four sections based on the themes of distance, indulgence, euphoria and commitment.
"I released "Spaceman" first to introduce you to the world and what I encountered along the way," he says of the lead single, which he released the music video for a day prior to the album's arrival. ""This Is Heaven" landed second to show the contrast of emotions found in Distance and Euphoria and how reconnection with the ones you love can give you purpose."
Nick Jonas - 2Drunk (Audio)
"Spaceman," opening track "Don't Give Up On Us" and "Heights" make up the distance category of the record. "Delicious" and "2Drunk" explore indulgence, while "This Is Heaven," "Sexual" and "Deeper Love" tap into euphoria. The final section of Spaceman encapsulates commitment through "If I Fall," "Death Do Us Part" and "Nervous."
Spaceman is another R&B-infused addition to Jonas' solo discography, following 2016's Last Year Was Complicated. The album's key producer, Kurstin has previously tapped into this sound on work with Zayn, Mikky Ekko, Beyoncé and more.
"I hope you take the time to experience the album in full from start to finish and that you find solace while joining Spaceman on the greatest adventure of all… Love," Jonas wrote.
Nick Jonas' latest album Spaceman is out now. View the official tracklist below and listen to the album here.
Spaceman tracklist:
1. "Don't Give Up On Us"
2. "Heights"
3. "Spaceman"
4. "2Drunk"
5. "Delicious"
6. "This Is Heaven"
7. "Sexual"
8. "Deeper Love"
9. "If I Fall"
10. "Death Do Us Part"
11. "Nervous"