Nick Jonas Launches Video For 'Spaceman'
The song marks the title track to Jonas' anticipated new album, which drops tomorrow.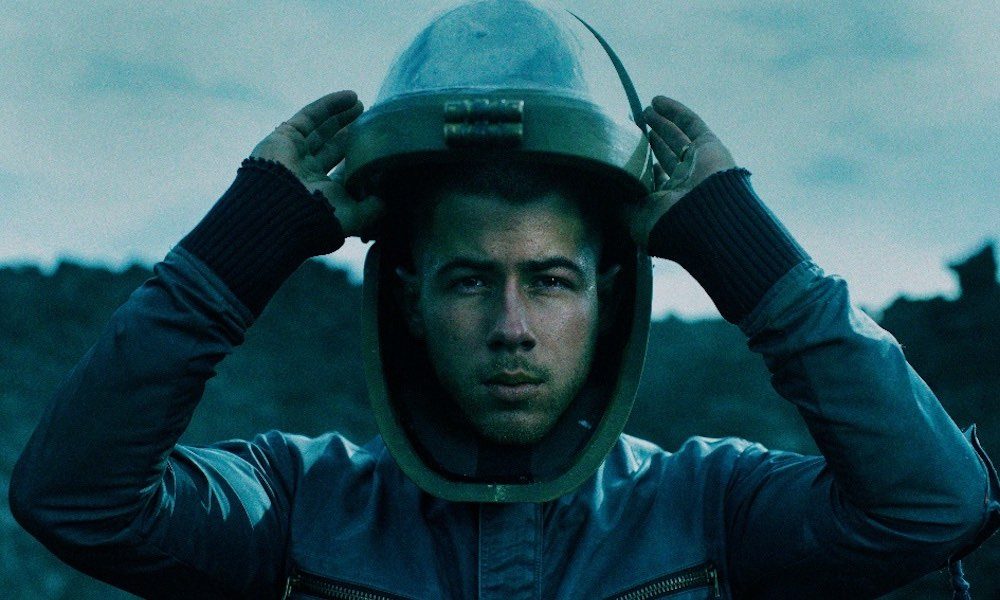 Just one day ahead of his hotly-anticipated fourth studio album, Spaceman, Nick Jonas shared a stunning video for the LP's title track. The soaring tune, which was released as the album's lead single in February, offers a metaphor for the collective experience, amid lockdown.
Directed by Anthony Mandler, whose credits include music videos for Rihanna, JAY-Z, Justin Bieber, and The Killers, the cinematic clip was shot in Barstow, CA. The city's desert landscape offers the perfect extraterrestrial setting for the storyline, in which Jonas finds himself stranded on a faraway planet.
In between failed attempts to escape, Jonas struggles with isolation in a new environment and navigates his new world while yearning to get home and be reunited with his wife – played by his real-life partner, actress and producer, Priyanka Chopra Jonas.
Nick Jonas - Spaceman (Official Video)
Jonas, who was the host and musical guest on the most recent episode of Saturday Night Live, offered an engaging performance of "Spaceman" and debuted the album's second single, "This is Heaven."
Recently tweeting about his forthcoming album, he shared, "I made this album while doing what most of us have been doing this past year, sitting at home and hoping for better days ahead."
Ruminating on that feeling of isolation, Jonas came up with the trope of a spaceman. In an interview with Apple Music's Zane Lowe, he explained, "The key for me was trying to find a way to give this idea a persona, give it a name. So 'Spaceman' kind of came into my mind as I was thinking, 'What's the one thing that all of us have felt during this time? Completely disconnected from the world."
On Twitter, Jonas also elaborated that Spaceman will explore themes of distance, indulgence, euphoria, and commitment.
Primarily written by Jonas, in collaboration with Greg Kurstin and Maureen 'Mozella' McDonald, Spaceman marks The Voice judge's first album in nearly five years, following 2016's Last Year Was Complicated.
In 2019, Jonas reunited with his brothers Kevin and Joe for their first Jonas Brothers studio album in a decade. Featuring the Grammy-nominated, chart-topping single "Sucker," the best-selling Happiness Begins was warmly embraced by fans and debuted at No.1 on the Billboard 200.
Spaceman lands tomorrow, March 12. Pre-order it here.