Paul McCartney Shares News Of Upcoming, Home-Made 'McCartney III'
McCartney wrote and recorded every song for the record himself at home in Sussex, during lockdown.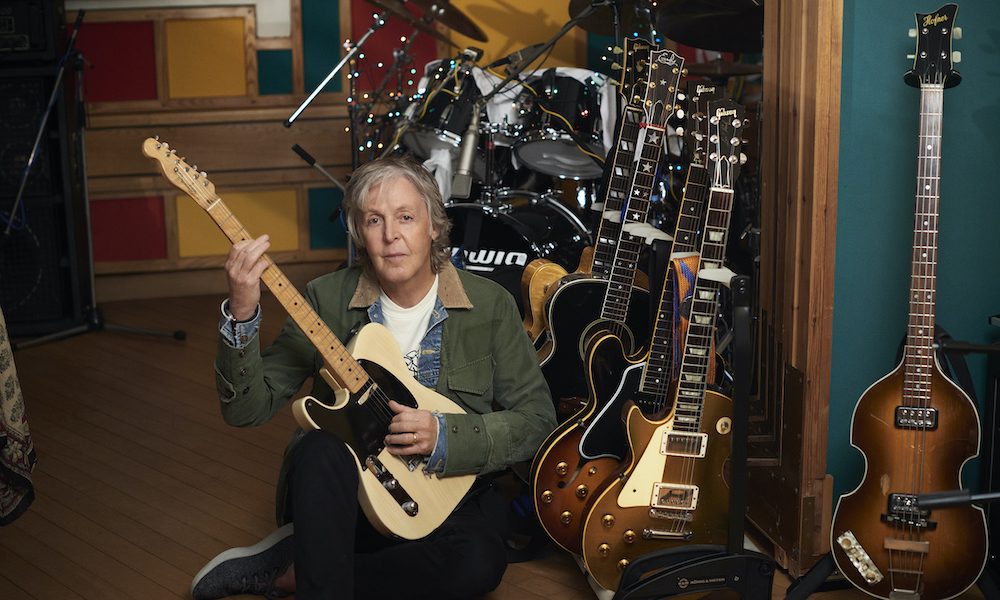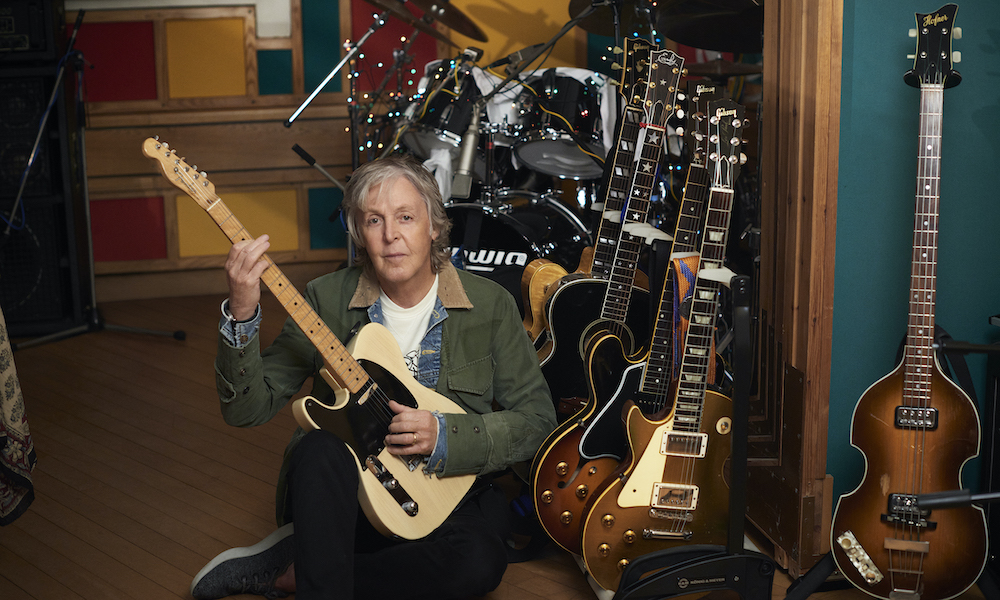 Paul McCartney has shared news of his upcoming studio album McCartney III, to be released worldwide on December 18. He wrote and recorded every song for it himself at home in Sussex, during lockdown. The official album trailer says that it was "recorded in rockdown."
The record is McCartney's 18th solo album and the follow-up to 2018's Egypt Station. It's titled after his first solo album, 1970's McCartney, and 1980's McCartney II, both of which were also recorded at home.
Paul McCartney - McCartney III (Official Album Trailer)
Conjecture about the upcoming release had grown in recent days with the appearance on the star's social media platforms of a series of images that were accompanied by emojis of three dice. An animation featuring the dice being thrown onto the artwork of the earlier releases could be seen when fans played tracks from them on Spotify.
At the beginning of the album's creation, McCartney went back to "When Winter Comes," an unreleased track of his from the 1990s, co-produced by George Martin. He made a new section for it, leading to the new record's opening track "Long Tailed Winter Bird."
"I was living lockdown life on my farm with my family and I would go to my studio every day," says McCartney in a statement. "I had to do a little bit of work on some film music and that turned into the opening track. And then when it was done, I thought, 'What will I do next?'
"I had some stuff I'd worked on over the years, but sometimes time would run out and it would be left half-finished," he goes on. "So I started thinking about what I had. Each day I'd start recording with the instrument I wrote the song on and then gradually layer it all up; it was a lot of fun.
"I just did stuff I fancied doing"
"It was about making music for yourself rather than making music that has to do a job. So, I just did stuff I fancied doing. I had no idea this would end up as an album."
Some of the equipment used, from Paul's Rude Studio, featured as far back as Wings sessions from 1971. Vintage instruments on the album include the double bass used by Bill Black in Elvis Presley's original trio, as well as Paul's famed Hofner violin bass. There's also a mellotron from Abbey Road Studios that was used on Beatles recordings.
The artwork for the new release is by his daughter Mary, following the family tradition in which his late wife Linda, as so often, took the images for McCartney and McCartney II. His nephew Sonny also took images, and there are photos from Paul's cellphone.
McCartney III will be available on CD, digitally and in various vinyl formats. Third Man Records will release a 180 gram, red vinyl edition, limited to 3,000 hand-numbered copies. A "333" edition, limited to just 333 copies and pressed on yellow, polka-dotted vinyl, will be made from 33 recycled vinyl copies of McCartney and McCartney II. There will also be an edition for US retail on white vinyl, limited to 4,000 copies.
McCartney started recording the 1970 set before The Beatles had split, and it was home to such landmarks of his solo career as "Maybe I'm Amazed" and "Every Night." The second contained the major hits "Coming Up" and "Waterfalls."
McCartney III will be released on December 18. Pre-order it here.