Pearl Jam Release Official Video For 'Dance Of The Clairvoyants'
Pearl Jam have shared their final video for the recent 'Gigaton' single 'Dance of the Clairvoyants', their "first official music video in seven years".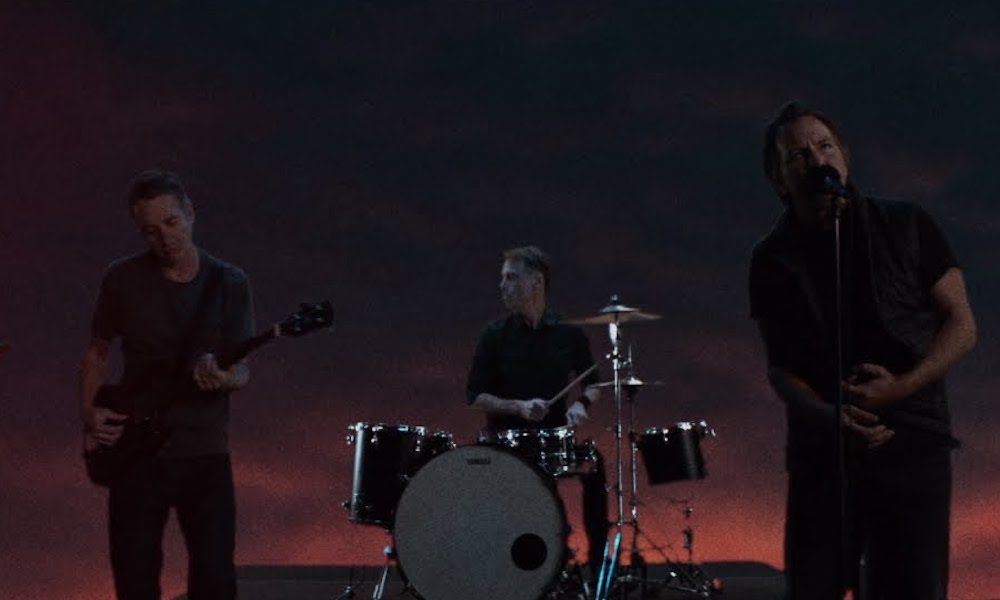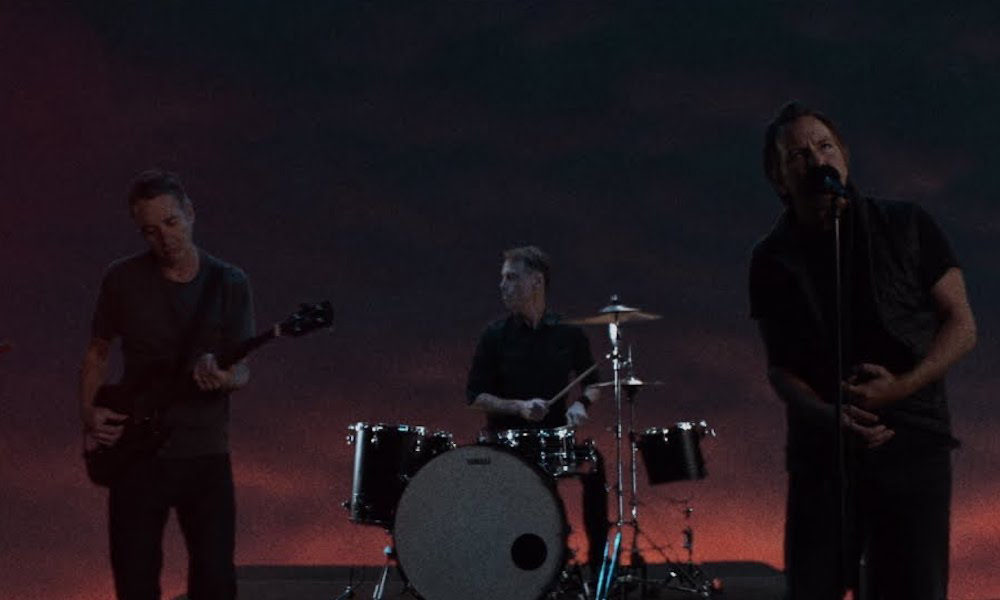 Pearl Jam have shared their third and final video for the recent Gigaton single 'Dance of the Clairvoyants', their "first official music video in seven years".
Like the two previous iterations of the video, 'Mach I' and 'Mach II', the video for 'Mach III' also features imagery that showcases the beauty of nature and the universe, but this time, it puts the band centre stage, highlighting their performance.
Just a day before their upcoming studio album Gigaton is released on 27 March, the band will make their Apollo Theater debut for a SiriusXM and Pandora exclusive gig.
Fans can hear the exclusive show live on Pearl Jam's SiriusXM channel, Pearl Jam Radio, followed by a broadcast of Gigaton a day before release.
Produced by Josh Evans and Pearl Jam, Gigaton marks the band's first studio album since the Grammy award-winning Lightning Bolt, which was released on 15 October 2013.
The last music video the band released was for their single 'Sirens', directed by Danny Clinch.
"I can't tell you how proud I am about this group of songs, " explains Pearl Jam bassist Jeff Ament. "As you know, we took our time and that benefited us taking more chances. 'Dance' was a perfect storm of experimentation and real collaboration, mixing up the instrumentation and building a great song, and Ed writing some of my favourite words yet, around Matt's killer drum pattern. Did I mention Mike's insane guitar part and that Stone is playing bass on this one? We've opened some new doors creatively and that's exciting."
In support of the new album, Pearl Jam will embark on their first leg of North American tour dates in March and April. The 16-date tour kicks-off on 18 March in Toronto and wraps with a two-date stint in Oakland 18-19 April.
Gigaton is set for release on 27 March and available to pre-order here.
Format:
UK English