Pearl Jam Create Limited Edition Signature Red Wine
The wine is called 'Home X Away', with profits from sales earmarked for the band's Vitalogy Foundation charity.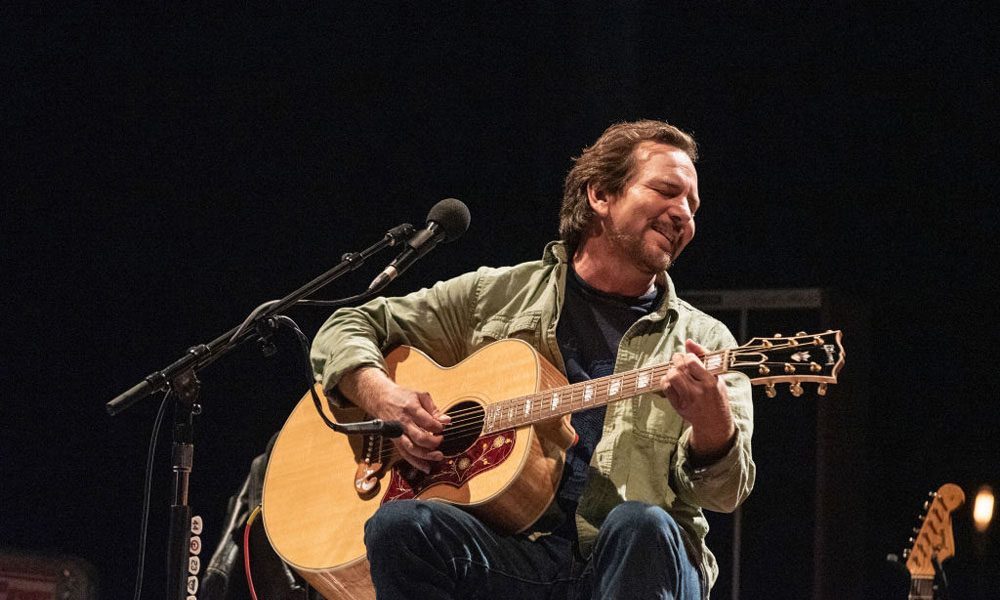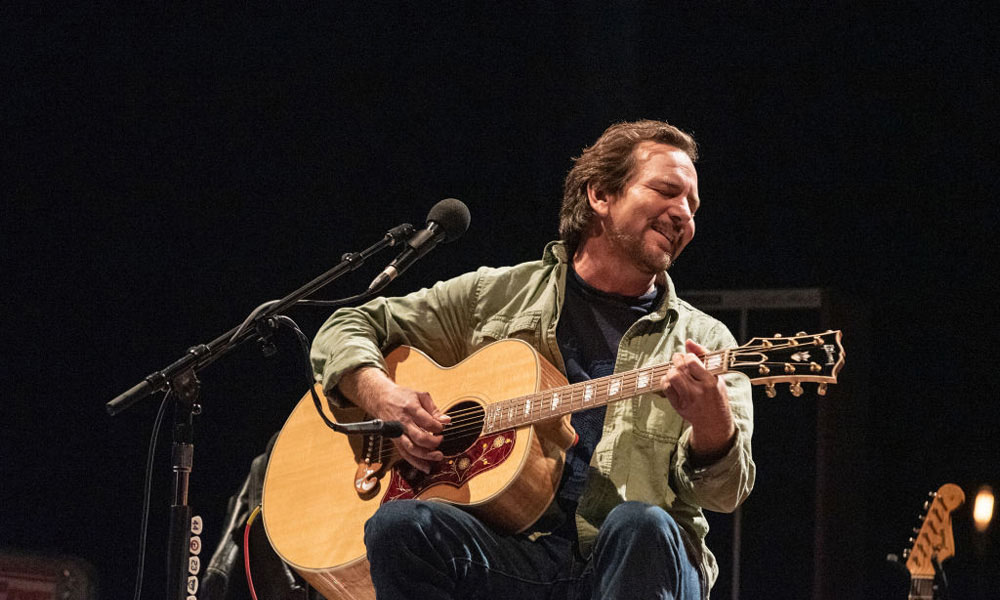 Pearl Jam have teamed up with two of their biggest fans, Mark McNeilly of Mary Ryan Winery and Trey Busch of Sleight Of Hand Cellars, to create their own signature red wine known as 'Home X Away', with profits of sales earmarked for the band's Vitalogy Foundation charity.
The pairing is easy to understand, since McNeilly has named several of his wines after Pearl Jam songs ('The Dissident,' 'Crazy Mary') and Busch's winery is named after the 11th track on the band's 2000 album Binaural.
So far, the team have produced 450 limited-edition sets with four bottles of the Project's Idle Hands red wine, with each bottle featuring a different label designed by Pearl Jam's art crew depicting the skyline of one of the cities (Seattle, Missoula, Chicago, Boston) the band is visiting on its Home X Away tour, but all 450 sets sold in just 12 minutes.
The $150 boxes raised $67,500 for the non-profit Vitalogy Foundation, which works on issues including community health, the environment, arts & education and social change. The wines are described as having "layers of ripe cherries and black plums, some tobacco, toasty mocha notes and graphite characters," pairing well with such PJ songs as 'Corduroy."
Corduroy - Let's Play Two - Pearl Jam
"Trey and I have met [Pearl Jam] band members over the years at different things, and we have worked with them a little bit with some of their charities, but it's just fun to be pulled in a little bit closer for a great cause," McNeilly told Wine Spectator. "I think that if we can work with Pearl Jam and find some new arenas to talk about philanthropy and talk about people's responsibilities toward charity, you can kind of open people's eyes and let them know everybody has a responsibility to help everybody else."
The Walla Walla Union-Bulletin reports that another 50 cases of the red blend — 90 per cent Syrah and 10 percent Cabernet Sauvignon — will be available at Seattle's Ethan Stowell Restaurants and sold on 8 August during Pearl Jam's run of hometown shows.
Explore Our Pearl Jam Artist Page. 
Format:
UK English