'Pitch Perfect 3' Soundtrack Hits The Right Note With George Michael Cover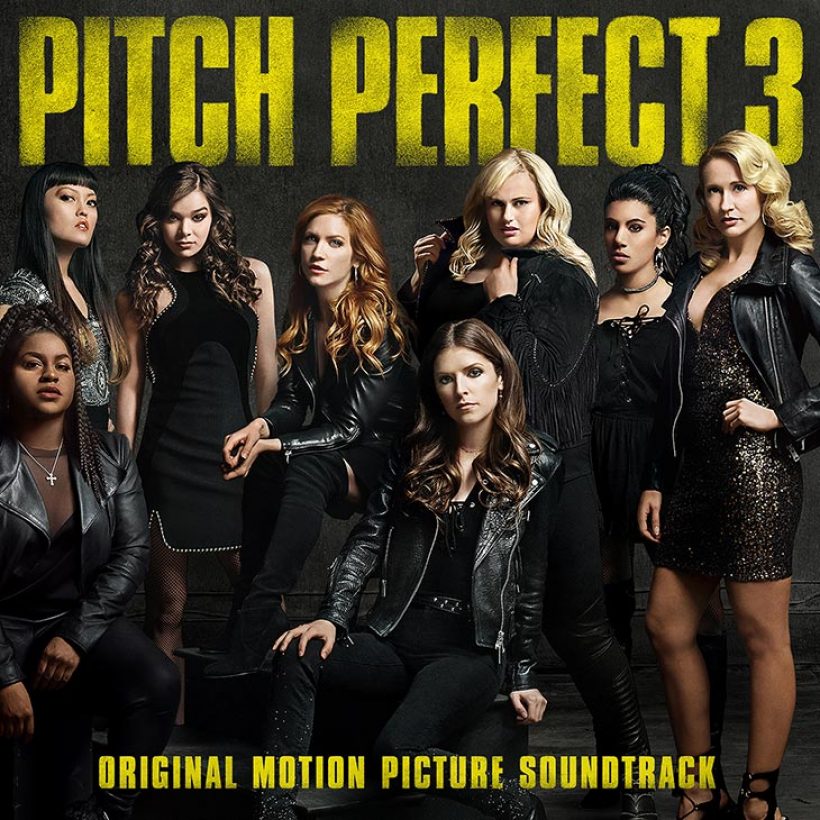 A radically different, a capella version of George Michael's hit 'Freedom! '90' is one of the highlights of the forthcoming Pitch Perfect 3 soundtrack. Featuring a cappella mash-ups and medleys from the upcoming Universal Pictures' film, plus bonus versions of seasonal classics including 'Silent Night' and 'Baby, It's Cold Outside', the soundtrack album is out now through UMe/Republic.
The next chapter in the beloved series, which hits US theaters nationwide from 22 December, Pitch Perfect 3 is the follow-up to 2015's blockbuster hit, Pitch Perfect 2, which took the honor of highest-grossing live-action movie musical of all time in addition to a US chart-topping soundtrack album.
Anna Kendrick and Rebel Wilson headline the returning cast in the eagerly awaited chapter of the new movie which has been produced by Paul Brooks of Gold Circle Entertainment and Max Handelman and Elizabeth Banks of Brownstone Productions. Pitch Perfect 3 is directed by Trish Sie (Step Up All In).
The Voice 2017 - Pitch Perfect 3 x The Voice "Freedom! '90 x Cups" (Digital Exclusive)
Between them, the soundtrack albums for Pitch Perfect and Pitch Perfect 2 have sold more than four million copies worldwide. The hit single 'Cups' has been downloaded more than 4.6 million times, received 751 million streams and has been viewed more than 376 million times worldwide on Vevo.
Album producers include Julianne Jordan, Julia Michels, and Harvey Mason J., with Jordan and Michels serving as executive music producers on the film. Alana Da Fonseca (Alvin And The Chipmunks, The Perks Of Being A Wallflower), serves as one of the movie's vocal arrangers/producers, along with Ed Boyer (The Sing Off) and Deke Sharon (International Championship Of Collegiate A Cappella co-founder).
NBC's The Voice Top 12 Artists and the stars of Universal's Pitch Perfect 3 debuted the first-ever full-length music video in the history of The Voice during the 21 November episode, highlighting the signature styles of each vocalist. Pitch Perfect's franchise-building song 'Cups' and George Michael's 'Freedom! '90', the anthem of this December's Pitch Perfect 3, are seamlessly mashed-up in the video.
The Pitch Perfect 3 soundtrack album will be released on 15 December. Scroll down to read the full tracklist and buy the soundtrack here.
The full Pitch Perfect 3 tracklist is:
'Universal Fanfare' – The Bellas
'Toxic' – The Bellas
'Sit Still, Look Pretty' – The New Barden Bellas
'Riff Off' – The Bellas, Evermoist, Saddle Up, Young Sparrow And DJ Drago Nutz, And Soldiers
'You Got It' – Young Sparrow and DJ Dragon Nutz
'Ex's And Oh's' – Saddle Up
'How A Heart Unbreaks' – Evermoist
'Cheap Thrills' – The Bellas
'I Don't Like It, I Love It' – The Bellas
'Cake By The Ocean' – The Bellas
'Freedom! '90' – Beca & The Bellas
'Soy Yo' – Bomba Estéreo
'Boom Boom' – Iggy Azalea (featuring Zedd)
'Tribe' – Kim Viera
'Score Suite' from Pitch Perfect 3

Bonus Tracks:
'Silent Night' – Hana Mae Lee (featuring 80Fitz)
'Baby, It's Cold Outside' – Kelley Jakle & Shelley Regner
'Feliz Navidad' – Chrissie Fit
'Freedom! '90 x Cups' – The Bellas And The Voice Season 13 Top 12 Contestants
Format:
UK English