Priscilla Block To Bring Her Block Party Tour To The UK And Ireland
Block will play in the UK and Ireland in August, after her appearances at the C2C Festival in March.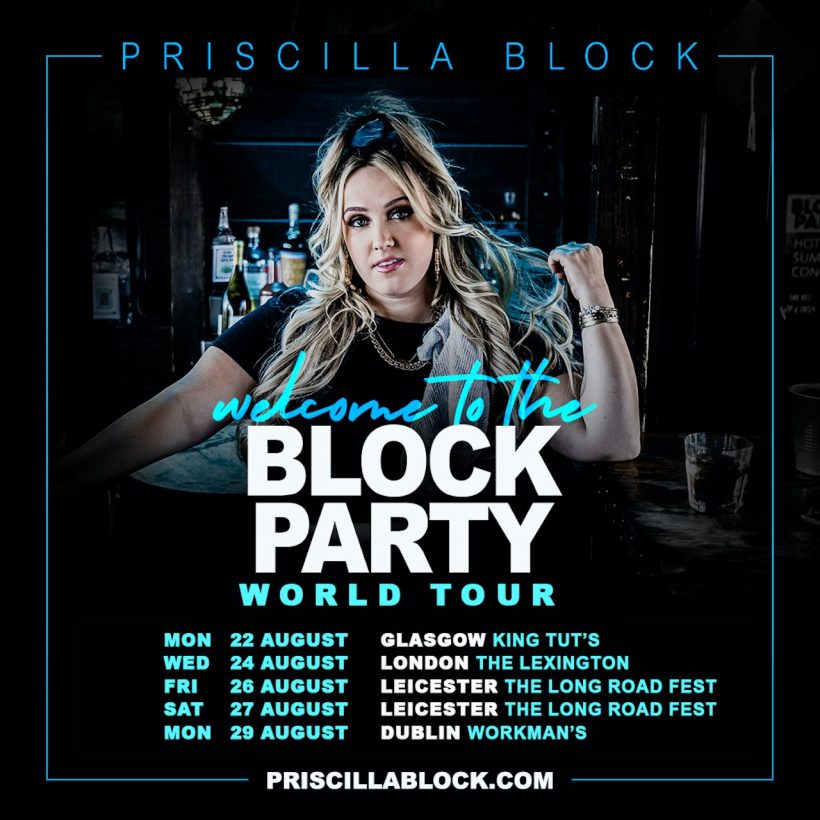 Mercury Nashville's rising country artist Priscilla Block has announced that her
Welcome to the Block Party tour is going international. The news follows the success of her first headlining dates in the US, on which 11 of the 14 shows in the first run were sellouts.
Titled the Welcome To The Block Party World Tour, the schedule currently covers the UK and Ireland in August, and comes on the heels of Block's appearances at the C2C (Country to Country) Festival in March.
"I'm beyond blown away at the success of my first headlining tour!" says Block. "I'm still such a new artist and it's a little scary to go out and play on your own, but the fans have shown up all spring, and I couldn't be more grateful! I love being able to play my full album and bring all the deep cuts to life on stage. We got sassy with it, we got trashy with it, baby! I absolutely loved being able to elaborate on my own stories and where I've come from to my fans."
She goes on: "The US tour was such a success, we've decided to take this thing overseas! I had the opportunity to play C2C this year and it was unreal. I can't wait to get back to Europe and show everyone what the full Block Party is all about!"
Block will also be performing at CMA Fest next month and is to be a special guest on select dates on Jon Pardi's tour. She'll be at the Boots & Hearts Festival in Ontario on August 7 in a line-up that also includes Shania Twain, Lindsey Ell, and Tyler Rich.
Tickets for her European shows will be available from Friday (20) at 10am BST/4am CDT. The full schedule is:
8.22.22 Glasgow, UK King Tut's
8.24.22 London, UK Lexington
8.26.22 Leicestershire, UK The Long Road Festival
8.27.22 Leicestershire, UK The Long Road Festival
8.29.22 Dublin, IRE Workman's
Buy or stream Priscilla Block's Welcome To The Block Party.