Watch Ramblin' Man Fair 2018 Highlights Reel
This year's Ramblin' Man highlights include Tyler Bryant covering Guns N' Roses, plus exclusive interviews with Steel Panther and Therapy?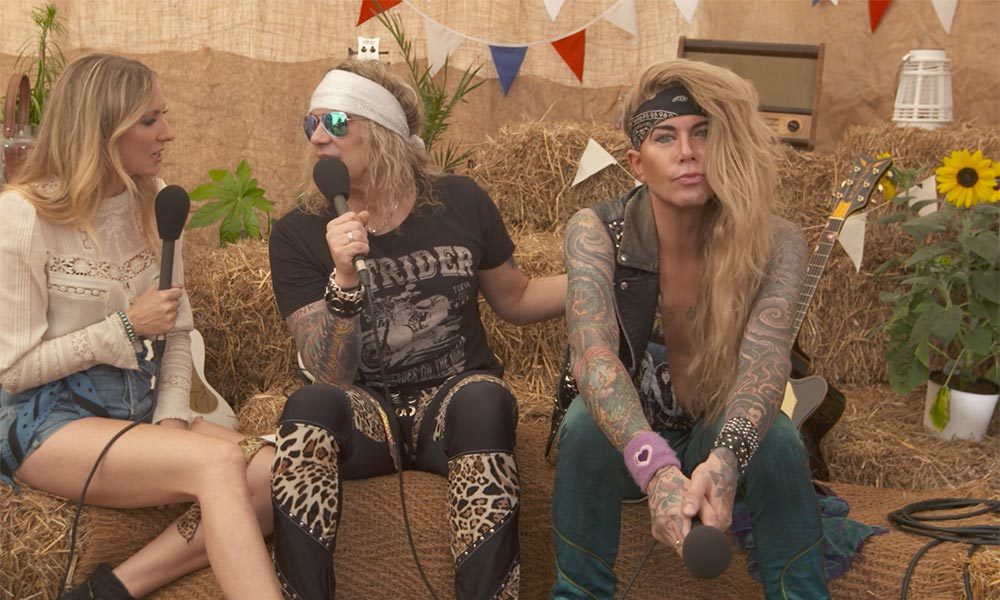 As the sun sets on another Ramblin' Man Fair – and it really was a belter this year – uDiscover Music relives some of the highlights, from Mott The Hoople serenading dudes young and old on Day One, to Steel Panther prowling the stage and providing, hands-down, one of the greatest Ramblin' Man performances in the festival's history.
Day Two had even more to offer, with The Cult reminding us why they continue to amass followers around the globe, the prog stage taking off into the stratosphere, and Tyler Bryant & The Shakedown unleashing their super-charged rock'n'roll upon a crowd eager to lap it up.
You can read our Day One and Day Two recaps elsewhere. For now, watch the Ramblin' Man Fair 2018 highlights reel for some of the best that this year's Ramblin' Man had to offer – including Tyler Bryant & The Shakedown covering Guns N' Roses' 'It's So Easy', teasers of forthcoming acoustic sessions with Jim Jones And The Righteous Mind and Steel Panther… and an insight into some of the most embarrassing Spinal Tap moments that this line-up's biggest bands have had to endure.
Elsewhere, we have a "guac-off" to find out which member of Blackberry Smoke makes the best guacamole; Fish gets worried about his garden veg; one of this year's acts loses their make-up bag; and our indefatigable interviewer, Kylie Olsson, ransacks the pockets of everyone who dares sit on her hay bales. (Maybe she needed the cab fare home…)
All this and more to come from Ramblin' Man Fair 2018. Stay tuned for our exclusive Ramblin' Man interviews, as we roll each of them out across the coming days, along with the full backstage performances by Tyler Bryan, Jim Jones, Steel Panther, Therapy? and Thomas Wynn And The Believers.
Follow the Best Of Ramblin' Man Fair 2018 playlist for some of the best tunes from this year's festival.
Format:
UK English