Return To The Horrors' Haunted 'House'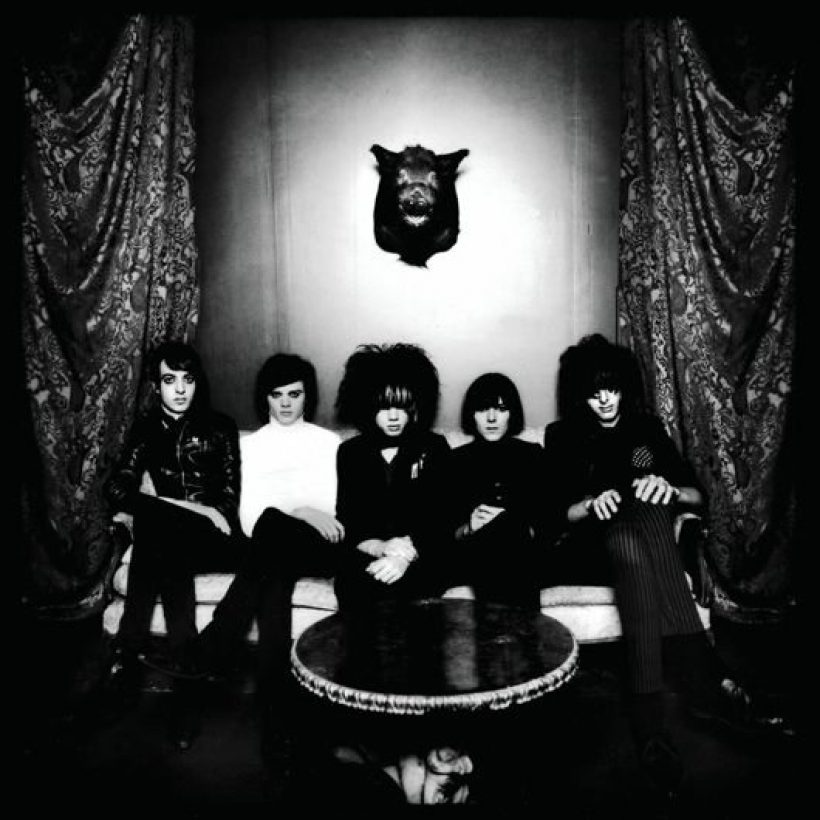 It's been a long, freaky trip, but in the decade or so since they formed, The Horrors have run the gamut from goth to garage, psych to shoegaze, post-punk to indie rock. It's a heady brew that has seen them enter the UK Top 10 with their last two albums, and also infiltrate the US Top 100, with 2011's Skying.
Released in 2007 and heading straight for the UK Top 40, Strange House is where it all began for the Southend-On-Sea five-piece. Picking up where a string of 2006 singles and their self-titled EP left off, The Horrors' debut is a freewheelin' carnival that races through fuzz-laden freak outs to raise the spirit of Joe Meek while releasing the bats right into your face. Including a rollicking assault on Screaming Lord Sutch's 1963 single 'Jack The Ripper', and shot through with humour, panache and a healthy dose of macabre stylings, Strange House conceals hidden joys behind every door… and not a few shocks as well.
Speaking to Dummy magazine in 2014, bassist Rhys Webb acknowledged the way the band use their influences to create something new: "It doesn't have to be a homage at all," he said, noting that, "For us, it's about being inspired by the great things that created those records, and trying to incorporate those things into our songwriting." The songs they drew upon were, Webb said, "meant to make people dance, and they were meant to explore new sonic territory". And if that doesn't define The Horrors, nothing else will.
A decade after its release, the time is right to resurrect this mutant beast on – what else? – blacker than black vinyl. Containing the original album's 11 tracks, plus a bonus 7" that pairs 'Death At The Chapel' and 'The Horrors Theme' (the latter on vinyl for the first time), Strange House will be reissued on 3 June.
A limited number of signed copies of Strange House can be purchased here:

Format:
UK English