Robbie Robertson Tells The Truth On 'Testimony'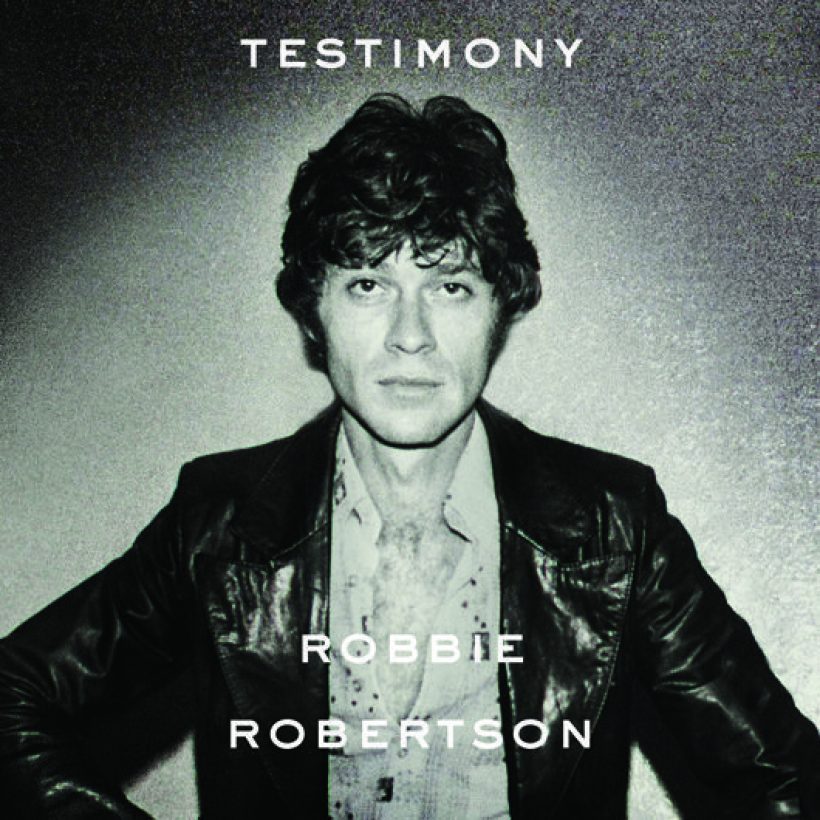 He may not be a household name, but Robbie Robertson can easily lay claim to having changed the face of rock music at least twice in his astounding career. Having cut their teeth as part of rock icon Ronnie Hawkins' backing band in the 60s, Robertson and his fellow bandmates formed the short-lived Levon And The Hawks (named after drummer Levon Helm) in the 60s, before being selected to back Bob Dylan on his 1966 world tour.
Their raucous training put them in good stead: incensed fans booed Dylan's "going electric", even as Robertson and co laid the blueprint for the future of rock'n'roll. Exhausted after the gruelling tour, they regrouped at home and recorded a series of low-key sessions with Dylan – the mercurial Basement Tapes – before renaming themselves The Band and releasing their epochal debut album, Music From Big Pink. Singlehandedly inventing "Americana" as we think of it today, the album heralded a return-to-the-roots ethos in late 60s rock, even going so far as to convince Eric Clapton to disband Cream and form Blind Faith.
Due for release on 24 November, the career-spanning Testimony collection has been hand-picked by Robertson to form a musical biography that will accompany his memoir of the same name. Dropping in on recordings made with Ronnie Hawkins and Bob Dylan, along with some of The Band's finest outings – both live and in the studio – and a never-before-released 'Unity Mix' of the title track, the collection is a sharp reminder of Robertson's undoubted importance.
'Life Is A Carnival', The Band once sung. It's time that Robbie Robertson moved from the sideshow to the main event.
The full Testimony tracklisting is:
'Testimony (Unity Mix)' – Robbie Robertson
'Bessie Smith' – The Band
'Rainy Day Women #12 & 35' – Bob Dylan
'The Night They Drove Old Dixie Down' (Live At The Academy Of Music, 1971) – The Band
'He Don't Love You (And He'll Break Your Heart)' – Levon And The Hawks
'Somewhere Down The Crazy River' – Robbie Robertson
'Life Is A Carnival (Live At The Academy Of Music, 1971) – The Band
'It Makes No Difference' – The Band
'The Weight' (Live At The Academy Of Music, 1971) – The Band
'Out Of The Blue' – The Band
'I'm Gonna Play The Honky Tonks' – Levon And The Hawks
'Obviously 5 Believers' – Bob Dylan
'Soap Box Preacher' – Robbie Robertson
'Twilight (Song Sketch)' – The Band
'Come Love' – Ronnie Hawkins And The Hawks
'When The Night Was Young' – Robbie Robertson
'The Shape I'm In' (Live At The Academy Of Music, 1971) – The Band
'Unbound' – Robbie Robertson
Format:
UK English