Robert Plant And Alison Krauss Sing Bert Jansch On 'It Don't Bother Me'
The new track is Plant and Krauss' version of the song written by the late and revered British folk frontiersman.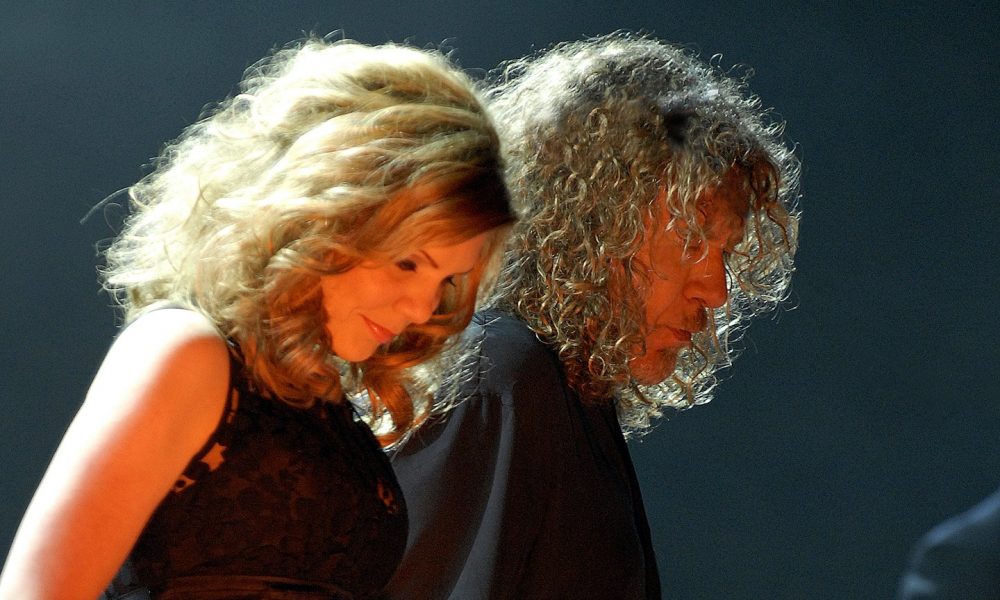 Robert Plant and Alison Krauss have released "It Don't Bother Me" as the latest taster for their Raise The Roof album, due via Rounder on November 19.
The new track follows the recent appearance of "High and Lonesome" and "Can't Let Go" in setting the scene for the duo's highly-anticipated sequel to Raising Sand. The 2007 album is one of the most universally-admired albums of the 21st century to date, a six-time Grammy winner including for both Album and Record of the Year.
"It Don't Bother Me" is Plant and Krauss' version of the song written by the late and revered British folk frontiersman Bert Jansch. The original was the title track of his second solo album in 1965, released on the storied Transatlantic label and produced by Nathan Joseph and the uncredited Bill Leader. In Robert and Alison's hands and with the expert production, as throughout Raise The Roof, of T Bone Burnett, it becomes a percussive, vibrant and highly atmospheric remake.
Plant is a longtime of Jansch, known for his solo work, many and varied collaborations with John Renbourn, Ralph McTell, and latter-day admirers such as Mazzy Star, and as a co-founder of progressive folk pacesetters Pentangle. Krauss, by contrast, is happy to admit that Jansch is one of the artists whose work they interpret on the album that she wasn't aware of.
"I've been a big follower of Bert Jansch's work since I was a teenager," says Plant, "and of that whole Irish, Scottish, English folk style that has a different lilt and different lyrical perspective. I was very keen to bring some of that into the picture." Krauss notes: "One of my favorite parts of this is the songs and songwriters that I had never heard of." She adds that once the reunited team began making the new album, the recordings felt "very natural, very easy – and really fun."
Pre-order Raise The Roof, which is released on November 19.