Listen to Rodrigo Y Gabriela's Dextrous Cover Of Metallica's 'The Struggle Within'
It's the latest track to be shared from the star-studded 'Metallica Blacklist' compilation album.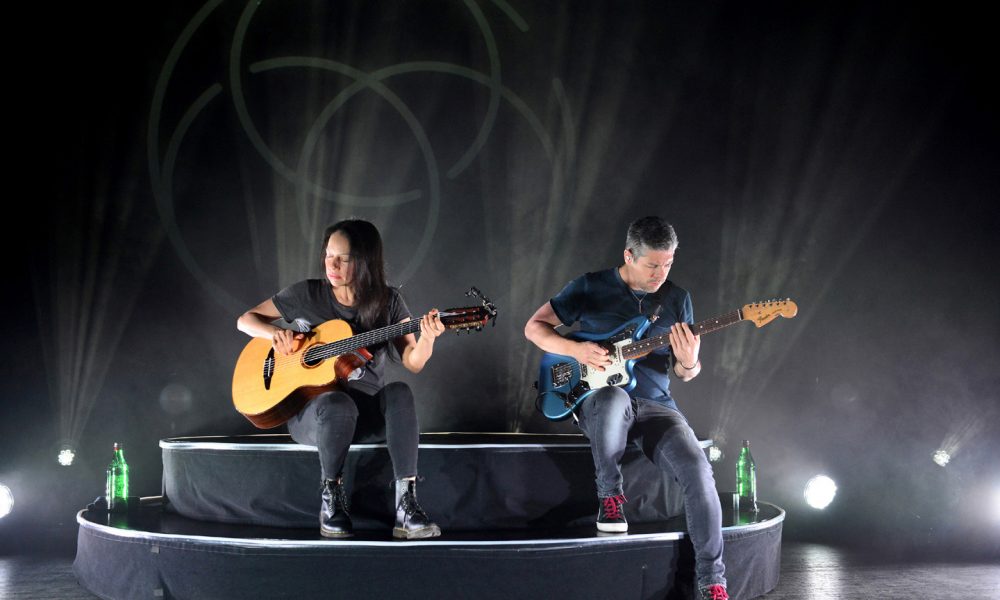 Metallica have shared Grammy Award-winning Mexican guitar duo Rodrigo Y Gabriela's dextrous version of their song, "The Struggle Within" – it's the latest track to be shared from the extraordinary The Metallica Blacklist compilation and you can hear it below.
Rodrigo y Gabriela – "The Struggle Within" from The Metallica Blacklist
As Rodrigo Y Gabriela's take on "The Struggle Within" again proves, The Metallica Blacklist is more than a mere tribute album, as it celebrates the enduring influence of this musical milestone with one of the most ambitious projects ever conceived by the Metallica team: An unprecedented 50+ artists spanning an unbelievably vast range of genres, generations, cultures, continents and more, each contributing a unique interpretation of their favorite Black Album cut.
The Metallica Blacklist offers up new dimensions of the record whose gravitational pull first drew the mainstream to Metallica — and provides new insights into the universal and timeless appeal that kept it there: the boundary-smashing influence these 12 songs have had on fans and musicians of all stripes. The Metallica Blacklist's 53 tracks find singer songwriters, country artists, electronic and hip hop artists sharing their love of these songs alongside punk rockers, indie darlings, icons of rock, metal, world music and many, many more… and for 50+ good causes: Profits will be divided evenly between charities of the artist's choice and Metallica's All Within My Hands foundation.
The Metallica Blacklist is a fitting and limitless homage, one that features bands who've shared stages with Metallica alongside artists who are younger than the original album. It's a truly staggering, at times mystifying assemblage of musicians, dozens of whom have little to nothing in common other than the shared passion for the music that's united them for this album: 1 Album. 12 Songs. 53 Artists. Unlimited Possibilities. The title will be available in formats including digital, four-CD and a limited-edition seven-LP vinyl pressing.
To commemorate the 30th anniversary of Metallica's self-titled album, the Grammy-winning, 16-times-platinum-certified LP is also receiving its definitive re-release on September 10 via the band's own Blackened Recordings. Remastered for ultimate sound quality, The Black Album remaster will be available in multiple configurations including 180-gram double vinyl LP, standard CD and 3 CD expanded edition, digital, and limited-edition deluxe box set.