Sean Ono Lennon Directs Animations For 'John Lennon/Plastic Ono Band' Reissue On Spotify
'My dad loved cartoons and drawing so we wanted to honor him by taking a page from his illustrations and life story.'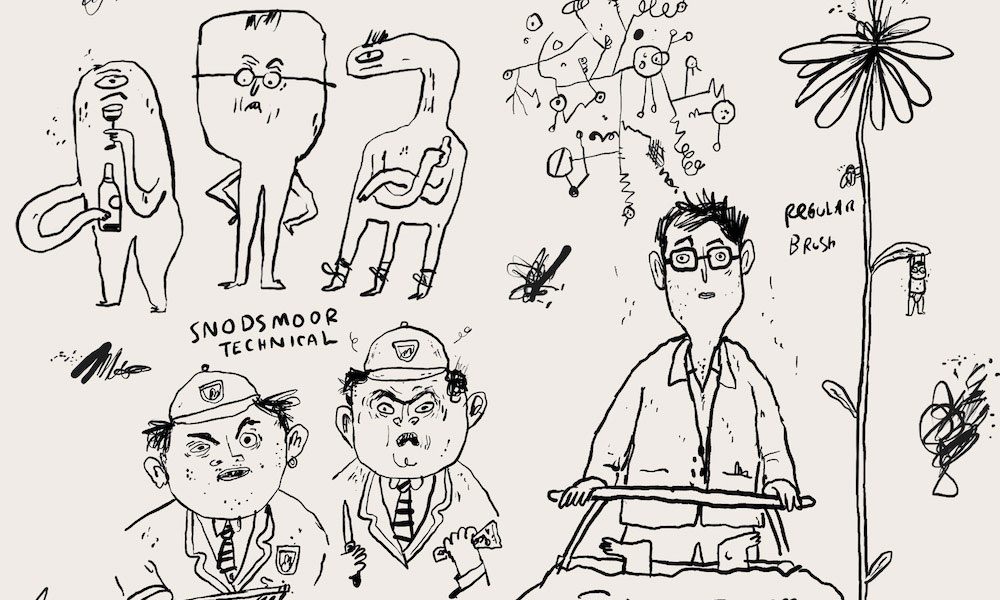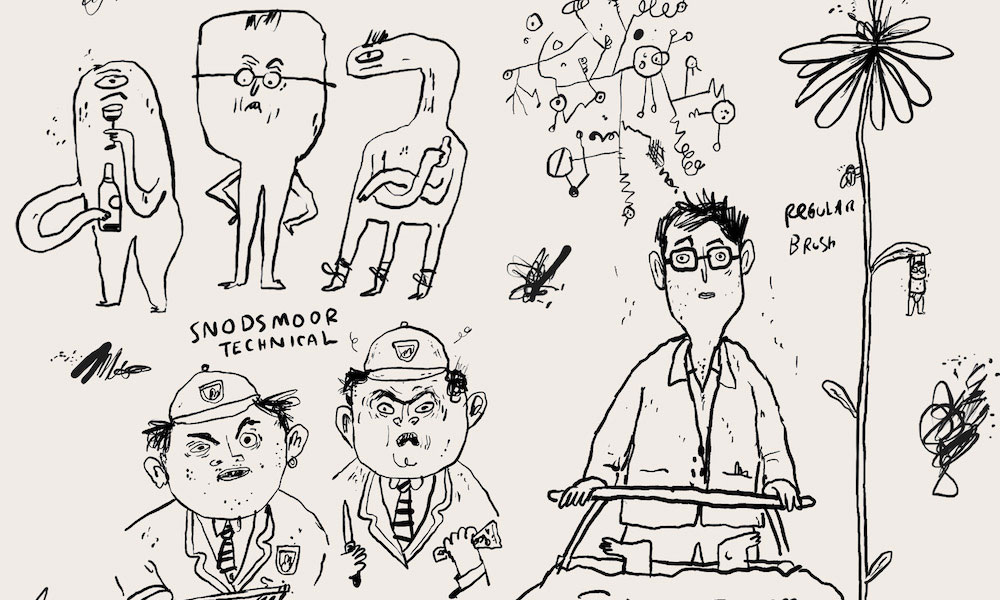 Sean Ono Lennon has teamed up with the people behind the Emmy Award-winning, Academy Award-nominated animated short, I Met The Walrus and Spotify, for a series of animations to accompany the eleven album tracks and three singles of the Enhanced Spotify release of John Lennon/Plastic Ono Band – The Ultimate Mixes.
Written and directed by Ono Lennon, "I Am the Egbert" is a series of short looping scenes that tell the story of a character named Egbert, whose life experiences mirror the sentiments in the sequence of songs on the album tracks and the encores, "Give Peace A Chance," "Cold Turkey," and "Instant Karma! (We All Shine On)."
"When it comes to creating something new for someone like my dad, it's challenging because so much of the footage and photos of him have been used so much over the years and they already evoke certain feelings and memories with people, and of course the music is so classic," said Ono Lennon.
"Animation is a great medium because it allows us to recontextualize the music in a new way for both new audiences and longtime fans. My dad loved cartoons and drawing so we wanted to honor him by taking a page from his illustrations and life story."
Ono Lennon worked closely with producer Jerry Levitan, illustrator James Braithwaite and Director of Animation Josh Raskin on the animations. They were Executive Produced by Yoko Ono Lennon and produced by Simon Hilton on behalf of Lenono.
View this post on Instagram
I Met The Walrus is a short animated film based on a 1969 interview with Lennon by Jerry Levitan who was a 14-year-old kid at the time. Having heard that John and Yoko were staying at Toronto's King Edward Hotel, Levitan, armed with a reel-to-reel tape recorder and a Super 8 camera, found their room and charmed Lennon into doing a 30-minute interview.
"On May 26, 1969, I spent a most perfect day with John Lennon and Yoko Ono," said Levitan. "Being 14 in 1969 in the days of the Beatles was magical. I met my hero, he treated me with kindness and generosity, and he exceeded my dreams of what he was like. That day changed my life forever."
Nearly four decades later in 2007, Levitan brought Lennon's musings about peace, politics, music, the USA, life, marijuana, and the Bee Gees to life by enlisting director Josh Raskin and an animation team who created the surrealist illustrations.
"I've always loved 'I Met The Walrus" and for years have been interested in working with Jerry, James, and Josh who made the short film," said Lennon Ono.
"There's something about what they created that stands out about everything I've ever seen about my dad; it nailed his relaxed vibe and the animation was aesthetically on point with the style he liked. It's as if they ate everything that my dad did and then digested it, it really absorbed the language of John Lennon."
John and Yoko Ono's John Lennon/Plastic Ono Band – The Ultimate Collection is out now and available for purchase.