'Song Exploder' Podcast Gets Adapted For New Netflix Series
"It's been so exciting to turn it into a television show, because it's provided a chance to immerse yourself in the music – and the ideas behind the music – in a deeper way than I ever imagined."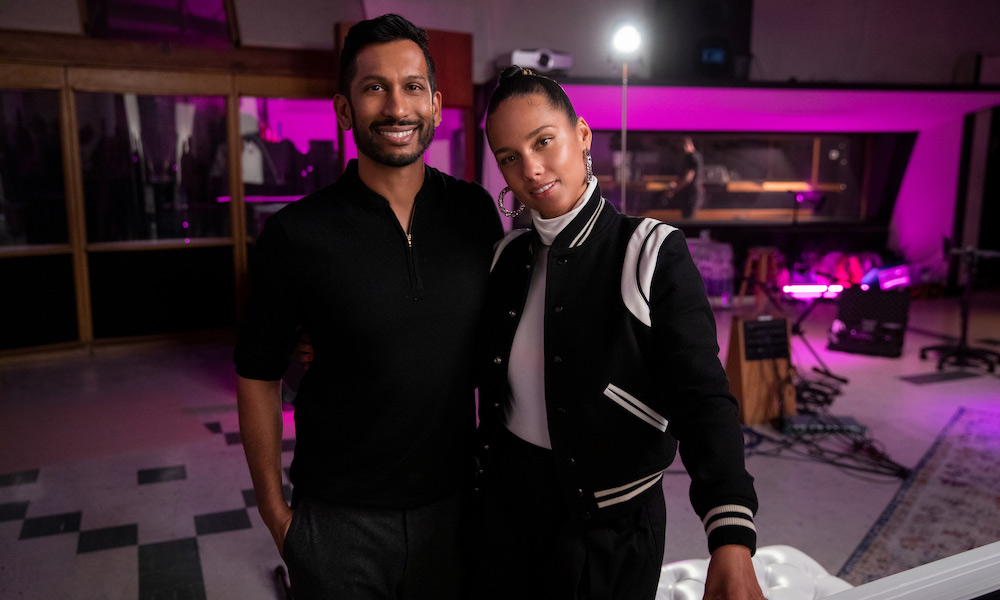 The wildly popular podcast series Song Exploder is headed to the small screen, with a new Netflix series coming this October. Hosted and executive produced by Hrishikesh Hirway with filmmaker Morgan Neville, the series takes a deep dive into the creative process with songwriters and artists, from a song's first inception to its creation and lasting influence.
"As a teenager, I used to sit in my room and listen to music while poring over the lyrics and liner notes and artwork until I could almost feel myself living in the world of the artist," Hirway says.
"It was the most incredible feeling, and with Song Exploder, I wanted to take that feeling and go even further."
Song Exploder | Official Trailer | Netflix
The first season will include R.E.M breaking down their 1991 hit "Losing My Religion," along with Alicia Keys on "3 Hour Drive," Lin-Manuel Miranda on "Wait for It" from Hamilton, and Ty Dolla $ign on "L.A."
"'Losing My Religion' was kind of a mistake. The fact that it became what it became is still puzzling to all of us," Michael Stipe shared in the official series trailer.
"Losing My Religion" first appeared on R.E.M.'s Out Of Time album, which has sold more than 18 million copies worldwide. The track reached No. 4 on the Billboard Hot 100 in June of 1991. It remains the band's highest-charting single and one of their four Top 10 hits.
Since it first premiered in 2014, the Song Exploder podcast has reached over 60 million streams and downloads, becoming one of the most popular music podcasts.
"It's been so exciting to turn it into a television show, because it's provided a chance to immerse yourself in the music – and the ideas behind the music – in a deeper way than I ever imagined," Hirway said of the show's move to Netflix.
In past episodes, Song Exploder has explored the stories behind The 1975's "The Birthday Party," Arcade Fire's "Put You Money On Me" and U2's "Cedarwood Road," among others.
Listen to the best of R.E.M. on Apple Music and Spotify.