Summer Walker Establishes Ghetto Earth Records Imprint
The R&B star's first signing is singer-songwriter and recent collaborator NO1-NOAH.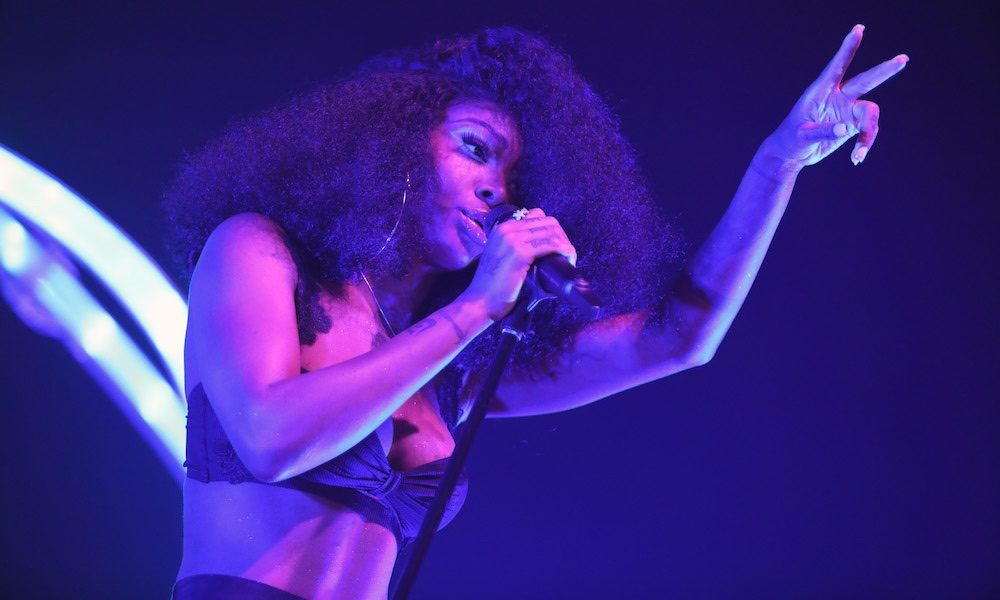 Platinum-selling R&B artist Summer Walker is adding one more victory to her triumphant year: her very own imprint. Earlier today, the "Playing Games" artist announced Ghetto Earth Records – a joint venture deal with Interscope Records. The label launches with Walker's first signee, NO1-NOAH. Fans may recognize the singer-songwriter from his appearances on Walker's "White Tee" and "SWV" – both of which hail from her Life on Earth EP.
"I came up with Ghetto Earth because earth is ghetto," said Walker in a statement. "I don't wanna be controlling over my artist's music. I want them to be fully involved in everything they put out. I'm just here to support and help them get to wherever it is they're trying to go in life."
NO1-NOAH commented, "I'm excited to show people my music, and what I have to offer. I feel like being on Summer's team, Ghetto Earth Records, is the right home for me to be as creative as possible as an artist. She's really understanding of what a true artist is, as she is one herself. I'm free to create here and it's always a great feeling as an artist to be able to make music for a team that gets the sound that you're trying to create."
"Summer is a true visionary," added Interscope's Nicole Wyskoarko, EVP/Co-Head of A&R. "She's writing her own rules as one of the most talented artists in R&B music today and is now adding entrepreneur to her vast repertoire. Summer brings an unapologetically outspoken and empowering voice to Ghetto Earth and a radically different and much-needed perspective to developing emerging talent such as NO1-NOAH. We are thrilled that Summer has chosen Interscope as Ghetto Earth's partner and home."
2020 has been a highly productive year for Walker, who recently graced the cover of Billboard's R&B/Hip-Hop Power Players issue, alongside Jhené Aiko, Teyana Taylor, and Kehlani. In July, her EP Life on Earth debuted at the top of the R&B charts, while last month, Walker scored Album of the Year for her 2019 debut, Over It, at the Soul Train Music Awards, following wins at the Billboard Music Awards and the iHeartRadio Music Awards.
Most recently, she appeared on Home for the Holidays – a multi-artist record from the Atlanta-based music collective Love Renaissance (LVRN). Walker performed a sultry rendition of "Santa Baby" and joined 6LACK for the original song "Ghetto Christmas."
Listen to the best of Summer Walker on Apple Music and Spotify.