Surf Mesa Partners With Dj Nitti Gritti For 'Marching Band'
It's 'one hell of a fun track,' proclaims the Seattle-based songwriter and producer.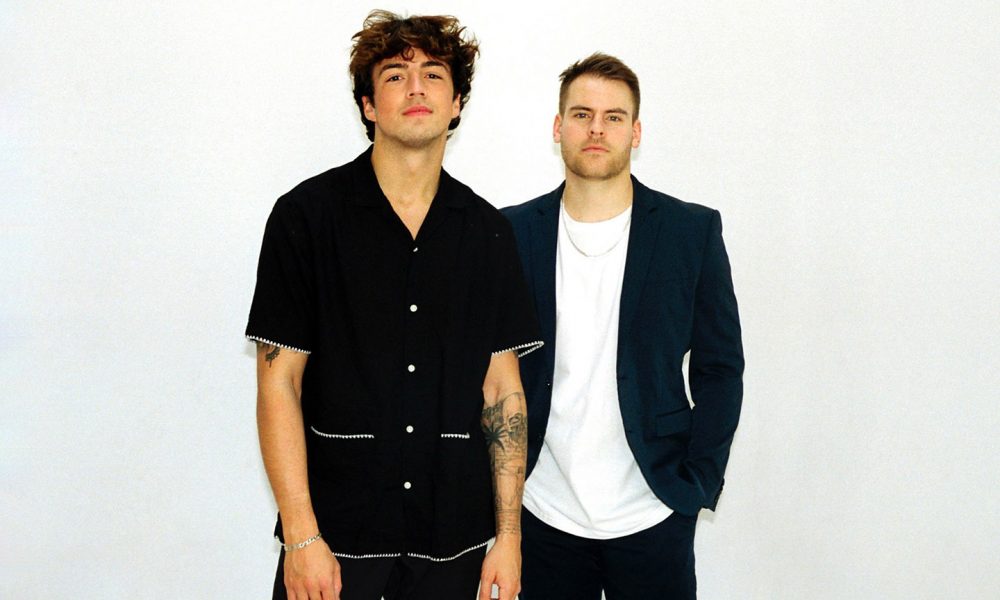 Rising producer and songwriter Surf Mesa has teamed up with Nitti Gritti, a Latin Grammy award-winning producer for "Marching Band" Featuring sensual Latin-tinged horns, relentless beats, and chopped vocals, the joyous track offers the perfect springtime soundtrack.
Surf Mesa, also known as Powell Aguirre, is a 21-year-old Seattle native who has become a fast-rising star in the electronic scene. He first caught the attention of fans on TikTok in 2019 with the viral hit "ily (i love you baby)" ft. Emilee, who sings a dreamy rendition of Frankie Valli's "Can't Take My Eyes Off You."  The artist, who makes self-proclaimed "music for good feels," continued the vibes with tracks like "Carried Away" with Madison Beer and "Another Life" featuring FLETCHER and Josh Golden.
"'Marching Band' is one hell of a fun track," said Surf Mesa in a statement. "I'm so excited to share this one with the world as I've been teasing it for months in my sets. As live music has returned, I've had the chance to explore a sound that gives a new wave of energy. Nitti and I could not be more excited about this one."
Nitti Gritti, who has worked with such A-list artists as Bad Bunny, Cardi B, Diplo, Major Lazer, Enrique Iglesias, and Pitbull, added, "When Surf first sent me 'Marching Band,' I was so inspired I worked on the song and sent it right back to him. I'm really excited to hear everyone's reaction to this one!"
Surf Mesa, Nitti Gritti - Marching Band (Visualizer)
Fans in the Miami area can catch both artists today at the Nitti Gritti & Friends party. The two artists, along with a host of others, will be performing at the Freehold as part of Miami Music Week.
Looking ahead, Surf Mesa will take the stage at the Hangout Music Festival in Gulf Shores, AL, and Electric Forest in Rothbury, MI, in late June. The artist was also added to the Lollapalooza lineup this July in Chicago's Grant Park, joining the likes of Machine Gun Kelly, J Cole, Dua Lipa, and Doja Cat.
Listen to "Marching Band" here and scroll down for Surf Mesa's upcoming tour dates.
Surf Mesa – Tour Dates
3/26: Miami, FL – Nitti Gritti & Friends Party
3/26: Miami, FL – Yung Bae & Friends
5/21: Gulf Shores, AL – Hangout Music Festival
6/23: Rothbury, MI – Electric Forest
7/28: Chicago, IL – Lollapalooza