Watch The Cheery Video For 'Learn To Fly' From Surfaces And Elton John
The soulful, collaborative single follows the Texas duo's viral hit 'Sunday Best'.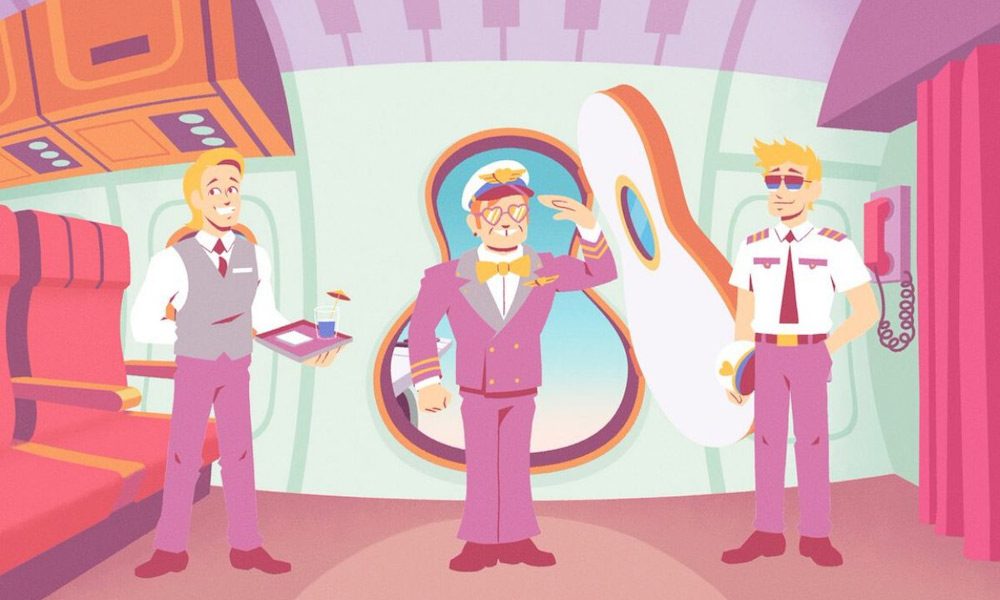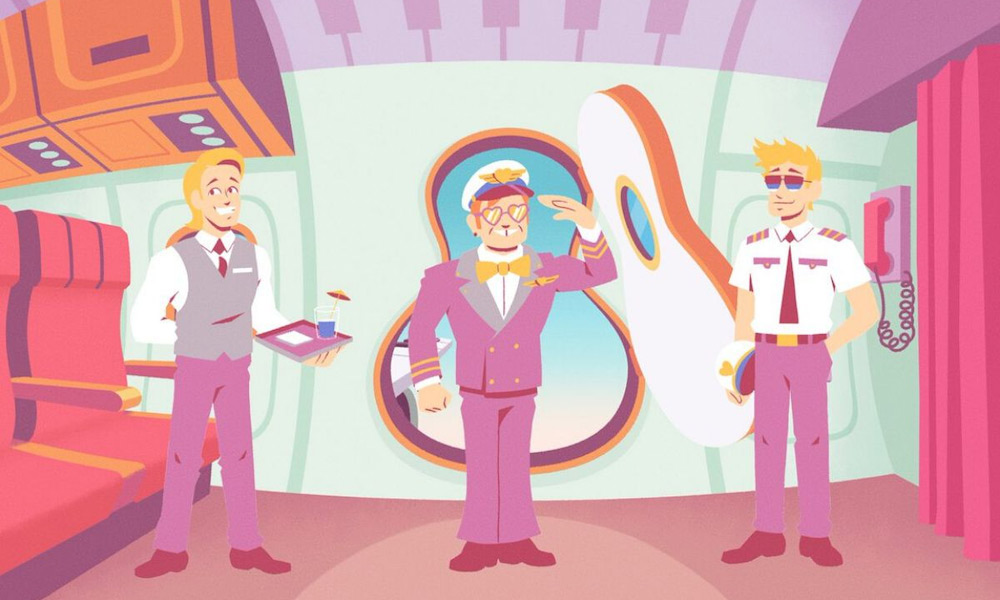 Earlier this month, the Texas-based duo Surfaces teamed up with music icon Elton John for the joyful, collaborative single, 'Learn To Fly'. Now, the artists have dropped a whimsical, animated video for the soulful song.
Surfaces, Elton John - Learn To Fly (Official Music Video)
For the video, Surfaces teamed up with director and illustrator Ivan Dixon, who helmed their visuals for 'Bloom', and whose credits also include Childish Gambino's 'Feels Like Summer'. Produced by Sean Zwan from Studio Showoff, the animated short depicts the three artists as singing pilots, flying an airplane around the globe, and encouraging their passengers to maintain a positive outlook on life, even when the going gets tough.
Comprised of Forrest Frank and Colin Padalecki, Surfaces have had an incredible year so far. Over the winter, they became overnight sensations when their single 'Sunday Best' became a viral hit on TikTok. The song, which was originally off their 2019 album, Where The Light Is, quickly moved up the charts – peaking at No.19 on the Billboard Hot 100 and at No.10 in Australia. At the same time, the duo released their third studio album, Horizons. Soon, they caught the ear of a musical legend.
"Having heard 'Sunday Best' for the first time in Australia and liking it so much, I was surprised when the guys reached out to me to sing and play a little piano on 'Learn To Fly'", said Elton John in a statement. The recent Grammy Hall Of Fame inductee continued, "I loved the song and the production on the track they sent me. We recorded via Zoom in LA and it was so much fun working on a non-Elton record. These guys are terrific, and we had a blast collaborating."
In an interview with Billboard, Padalecki recalled that "We were literally losing our minds at Forrest's house – screaming, yelling, happiness, joy", when they found out that the artist would be featured on their single. "Collaborating with Elton felt like winning a Grammy…. Just knowing what we made and how special it was will be more than satisfying for the rest of my life. You could easily feel over Zoom how adamant and invested he was in the song."
As for the song's positive message, Frank told Billboard, "We felt like people could really use it. It's this idea that we all have brokenness in us. We are not perfect people. And that comes out in different ways, whether that be insecurity, fear or guilt. People tell you that you're not good enough or they try to hold you back. So it's this visual of saying we're all broken, but let's all come together and enjoy life in the midst of it."
Padalecki added, "It's inspiring people to grow from the pain they've had and learn that we can all open up. Sometimes, we're too afraid – we get too comfortable or satisfied, and we're afraid to realise our full potential. Sometimes, you need that push; fall from that tree and find your wings."
Listen to the best of Surfaces on Apple Music and Spotify.
Format:
UK English