The Libertines Announces 'Up The Bracket' Wembley Gig
The band will play its iconic debut album in full at the new London show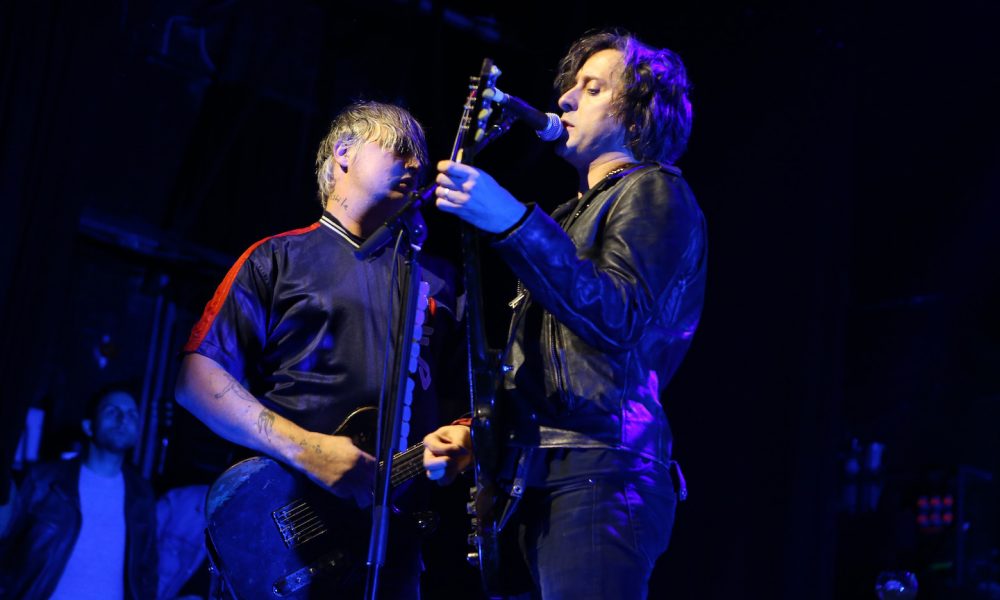 The Libertines has announced a huge headline show at London's OVO Arena Wembley where it will celebrate its iconic debut album, Up The Bracket.
The band will head to Wembley on July 23 to perform the album in full to mark its 20th anniversary. As well as the record in its entirety, the Pete Doherty and Carl Barât-led group will also play other classic tracks from its back catalog.
Tickets for the special gig will go on sale at 9am on Friday (March 11) and will be available to purchase here. The Libertines will be joined by "very special guests" at the show, who are yet to be announced.
The London concert joins a number of previously announced gigs that will be held to celebrate Up The Bracket. The band will also perform in Manchester, Hatfield, Cardiff, and Edinburgh across the summer.
Up The Bracket was originally released on October 21, 2002. The album was produced by The Clash's Mick Jones and featured tracks including "Time For Heroes," "Boys In The Band," "I Get Along," and "Death On The Stairs." It has featured in numerous Greatest Albums Of All-Time lists, including ones from Rolling Stone and NME.
In its original review of the record, Rolling Stone's Robert Christgau wrote: "It's always been a tricky thing, making rock and roll that stands up and falls down at the same time. And as more generations stumble upon a tradition that goes back to the early Beatles, the trick gets harder and harder to pull off, especially in a new way. London's Libertines do it in a new way […] If you have a taste for loose, the Libertines will persuade you to have another go."
Elsewhere this summer, The Libertines has also been confirmed as one of the acts to perform at Victorious Festival in Portsmouth. They will be joined by Sam Fender, Stereophonics, Paolo Nutini, and more.
Explore Our The Libertines Artist Page. View the band's UK tour itinerary below.
Jul 1 – Manchester, UK – Castlefield Bowl
Jul 22 – Hatfield, UK – Hatfield House
Jul 23 – London, UK – OVO Arena Wembley
Aug 5 – Cardiff, UK – Bute Park
Aug 8 – Edinburgh, UK – O2 Academy