'The Rugrats Movie' Soundtrack Is Making Its Vinyl Debut
'The Rugrats Movie' soundtrack is available now as limited edition orange vinyl in the Urban Legends store.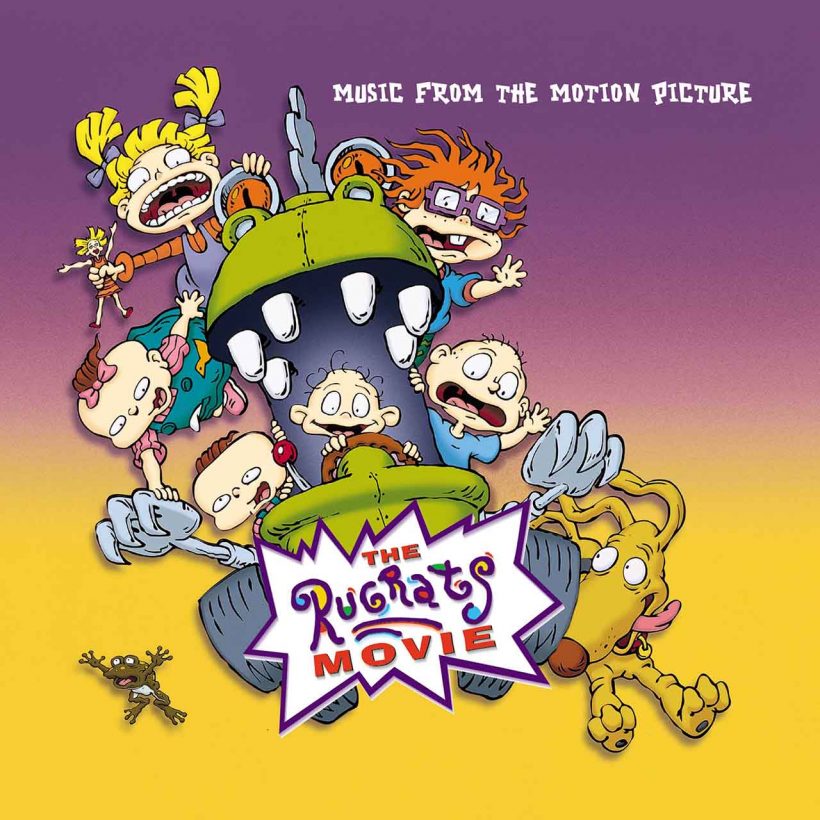 In 1998, The Rugrats Movie brought the beloved animated show to the big screen for the first time. The star-studded spectacular, featuring Tommy Pickles and his baby gang in an adventure of blockbuster-sized proportions, was an instant sensation and grossed $141 million, making it the first non-Disney animated film to gross over $100 million in the U.S., and the highest-grossing animated film based on a TV series.
Driving the action-packed movie was an inspired soundtrack comprised of new, original songs and covers by an eclectic mix ranging from the hip-hop of Blackstreet, Mya, Mase, Busta Rhymes to the rock and pop of No Doubt, Elvis Costello, Lisa Loeb, and Devo. On the ambitious "This World Is Something New To Me," the two-minute song crams in a dizzying array of artists including Beck, Jakob Dylan, Iggy Pop, Phife Dawg, Lenny Kravitz, Laurie Anderson, Patti Smith, B-Real, Lou Rawls, Gordan Gano of the Violent Femmes and The B-52s who all lend their voices to their Rugrats personas.
To celebrate the film and soundtrack, The Rugrats Movie: Music from The Motion Picture will be made available on vinyl for the first time ever, allowing those who grew up with the series and new fans to enjoy these hugely successful and celebrated songs.
Buy The Rugrats Movie: Music From The Motion Picture now on Urban Legends.
Format:
UK English