'The Velvet Underground And Nico' Turns 50 With New Vinyl Release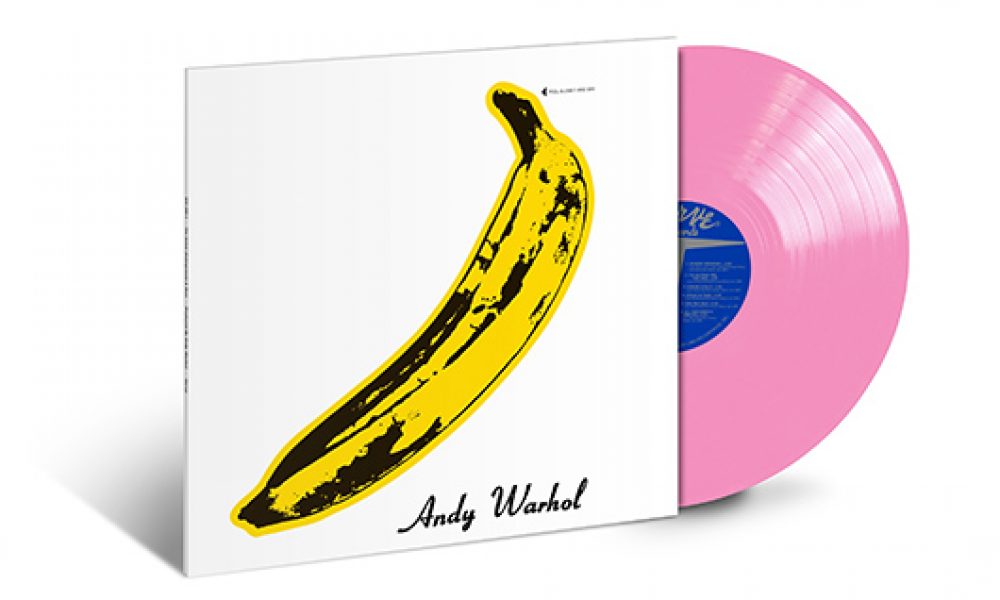 Fifty years after its original release, The Velvet Underground's seminal debut LP, The Velvet Underground And Nico, has been reissued in a special 50th-anniversary package that restores the original, long unseen artwork, including Andy Warhol's original "peel slowly and see" banana-skin sticker. With exclusive liner notes by VU founding member John Cale, and further commentary by Richie Unterberger, author of White Light/White Heat: The Velvet Underground Day-By-By, the reissue comes in standard black vinyl, with a special 1,000-only pink-vinyl run available exclusively though uDiscover.
Both packages will also come with a reinstated rear sleeve, which featured Lou Reed's face superimposed over a photo of Eric Emerson's torso. After Emerson, a dancer and actor in Andy Warhol's coterie, threatened legal action over the use of his image, it was replaced, making original copies highly sought-after by collectors.
And there are plenty of those. Despite the album famously selling very little when it was originally released, The Velvet Underground And Nico went on to cast a huge shadow over the development of rock music. While 1967 is remembered for the Summer Of Love, spearheaded by The Beatles' Sgt. Pepper's Lonely Hearts Club Band and the US West Coast's hippie ideals, New York City was in a creative whirlwind of its own, with darker, more cynical East Coast sensibilities infusing The VU's songs. David Bowie became an early devotee, while, in more recent years, Beck covered of the entire album in one sitting.
As part of the album's 50th-anniversary, VU co-founder John Cale will be performing it in its entirety, accompanied by an orchestra and special guests, as part of three nights' worth of celebrations at the 2017 Next Wave Festival, curated by Cale himself and held at the Brooklyn Academy Of Music in New York, across 16-18 November.
As Cale recalls of the album's original release: "It was the rest against us. And we had a point to make: 'We weren't there to f__k around.'"
Street-tough and uncompromising in its art-rock vision, that still holds true for the album today.
The Velvet Underground And Nico's 50th-anniversary vinyl reissue can be ordered here.
Format:
UK English