Exclusive: Travis Shares Behind-The-Scenes Clip Of 'All I Wanna Do Is Rock' Video
The song, which opened their 1997 debut, 'Good Feeling,' marked the band's very first single.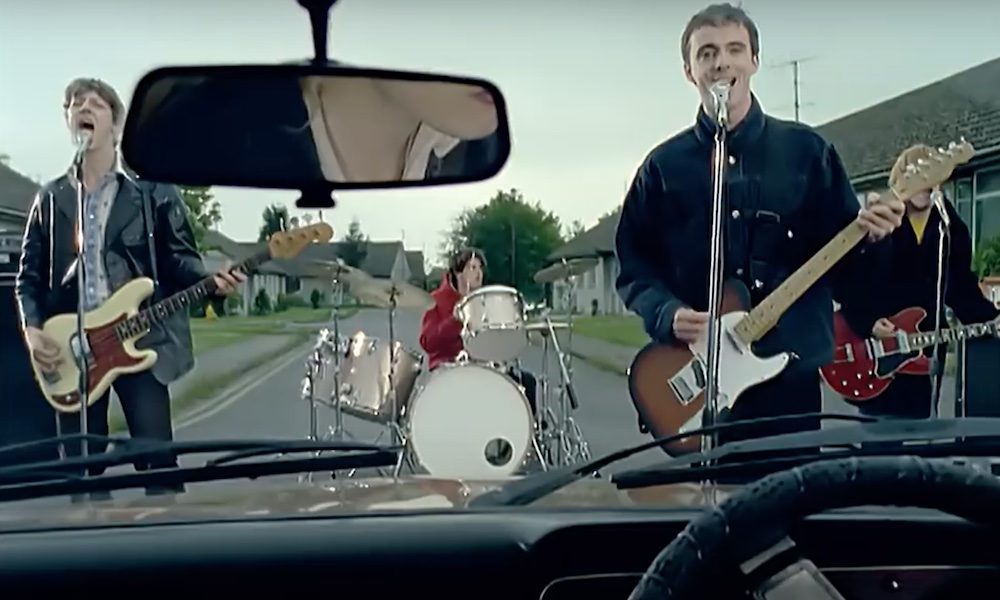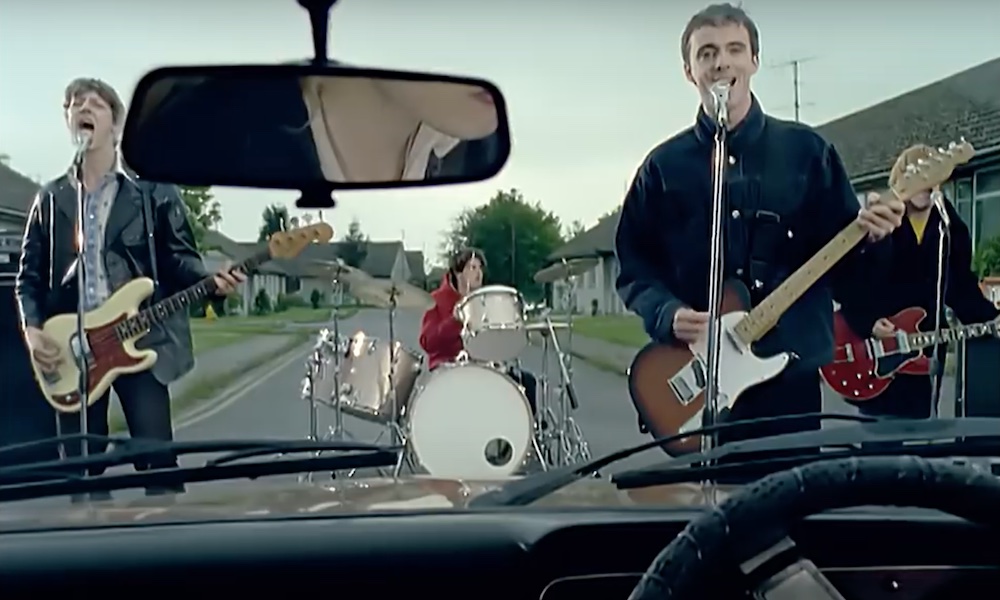 As Scottish rockers Travis get ready to reissue their 1997 debut, Good Feeling, they're sharing never-before-seen footage exclusively with uDiscover. The clip, captured during the "All I Wanna Do Is Rock" shoot, offers a behind-the-scenes look at their very first music video.
Directed by British filmmaker Jamie Thraves (whose credits include music videos for Radiohead, Coldplay, Dizzee Rascal, and Sam Smith), "All I Wanna Do Is Rock" finds the band stopping traffic, in hopes of winning back the love of a young woman.
"I remember sitting on the phone with Jamie Thraves throwing ideas about for this video. Our first proper music video," recalls frontman Fran Healy. "We shot it in some deserted US army accommodation estate somewhere outside London. It was pretty thrilling, all the crew and cameras." And, making the experience even more exciting, "the crane we used was used on Raiders of the Lost Ark," adds Healy.
Catch the behind-the-scenes footage below, and check out the newly-remastered HD video for "All I Wanna Do is Rock" here.
All I Want To Do Is Rock - Behind The Scenes
The anthemic tune, which Travis has often referred to as their "theme song," was first released in October of 1996 as a 10" vinyl single. The song was re-released in June 1997, after the band signed to Independiente Records.
Produced by Steve Lillywhite (U2, The Rolling Stones, Morrissey), Good Feeling entered the UK Top Ten and established the band as a force to be reckoned with on the Britpop scene. In addition to "All I Want To Do Is Rock," the album also included the Top 20 hit "More Than Us," and the Top 40 singles "U16 Girls", "Happy," and "Tied to the 90's".
Available April 2, Good Feeling will be reissued on 180-gram vinyl and housed in a replica of its original packaging. Additionally, an exclusive, limited-edition pressing on red vinyl can be purchased via the band's official store.
Fans will also be excited to note that Travis recently announced their return to the stage, with a slew of UK dates beginning in May 2022.
Good Feeling is out on April 2 and can be pre-ordered here.