uDiscover Meets Little Big Town
One of the hottest acts in country music, Little Big Town, were in London on Tuesday (6) to play at the launch announcement for Country To Country 2016. Backstage at the event, at the Brooklyn Bowl at The 02, the quartet spoke to uDiscover about their increasing love affair with the UK, and how country music is reaching an ever-wider international audience.
The group will be part of the bill for next year's festival, taking place in London, Glasgow and Dublin over three nights from March 11-13. Little Big Town played at the first event in 2013 and have seen C2C expand dramatically to become the centrepiece of the international country calendar.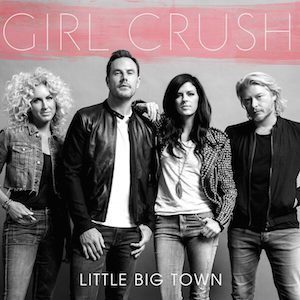 "It's been an incredible thing to see it grow so fast," says the group's Jimi Westbrook. "We just wanted to come back, and when we played Shepherds Bush [Empire] a year ago, that was really one of the best shows of our career. We just couldn't forget it and we've told all of our friends about it. So it's just great to see it grow and evolve."
LBT's own popularity, meanwhile, has continued to multiply, with the much-talked about single 'Girl Crush,' from the current Pain Killer album, giving them their second country No. 1. On the evidence of Tuesday night's performance, it's becoming a real anthem for the band, whose first album was released in 2002.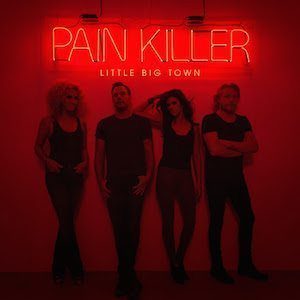 Westbrook's group colleague Karen Fairchild, who is also his wife, says that Little Big Town are excited to take their place on the powerful bill that will play C2C 2016. "This line-up is incredible, it's like a dream line-up to me, the C2C," she enthuses. "We have so many friends on this bill, from Carrie [Underwood], Miranda [Lambert], Eric Church, Kacey [Musgraves], Ashley Monroe, Chris Stapleton…he's going to blow you guys away."
The four-time CMA Award-winners also have a connection with another long-standing country star who will join them on next year's bill, Dwight Yoakam. "One of our first shows ever [in 1999] was opening up for Dwight," says Kimberley Schlapman. "It was scary," adds Phillip Sweet. "We had one guitar and the four of us, we were learning songs on the way there." Fuelled by multiple platinum singles and No. 1 albums, Little Big Town have come a long way since.
Format:
UK English