U2's Catalogue Sales Soar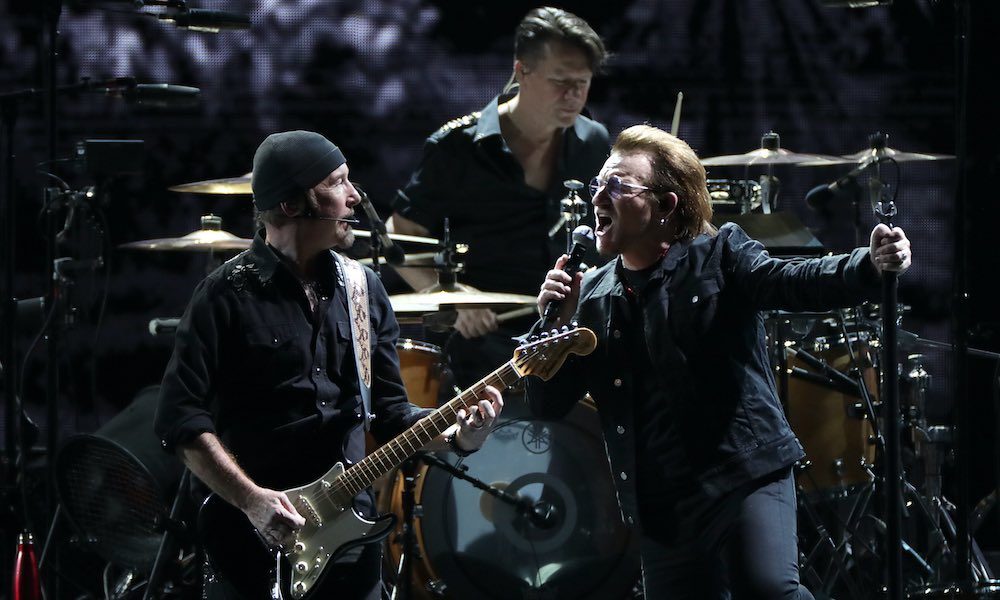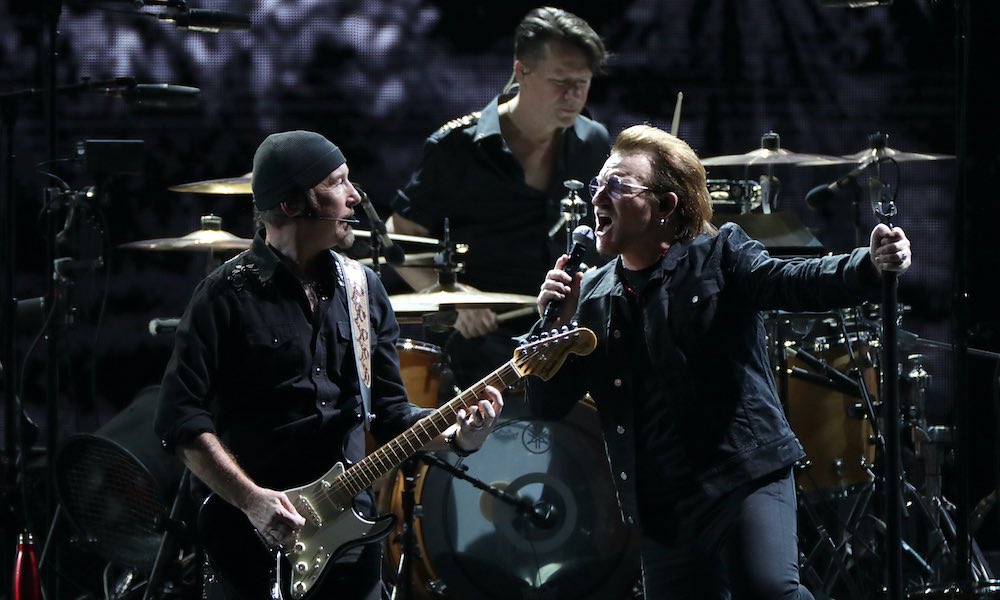 U2's catalogue sales have soared after the massive publicity surrounding the sudden appearance last week via iTunes of their 'Songs Of Innocence' led to a huge upswing around the world.
By the end of the week, 24 U2 titles had reached the top 200 of the iTunes chart, and the 'U218' compilation had made the iTunes Top 10 in 46 countries. Other prominent sellers, especially in the US, include 'The Joshua Tree,' 'Achtung Baby,' 'War,' 'Rattle and Hum' and 'The Unforgettable Fire.'
Bono has spoken exclusively to Rolling Stone about 'Songs Of Innocence," saying: "We wanted to make a very personal album. 'Let's try to figure out why we wanted to be in a band, the relationships around the band, our friendships, our lovers, our family.' The whole album is first journeys — first journeys geographically, spiritually, sexually. And that's hard. But we went there."
Swedish artist Lykke Li also spoke to the magazine about her contribution to the album. She said that she was invited to sing by producer Danger Mouse, and did so in a studio in Los Angeles and then later with Bono present.
"Bono was kind of like the quiet leader, instructing me how to sing in tune, which I usually don't," she said. "Mostly, they let me do my own thing, but we tried different things like to whisper it to someone or to scream it to someone, but it was all about creating intimacy. We turned off all the music and sang only to the drums, so it was really getting to what the core of the song meant. I had a wonderful time."
U2's new manager Guy Oseary told Billboard of the band's deal with Apple: "U2 worked five years on this album, they poured blood, sweat, tears into project, and we were really confident with it. The goal was: how do we reach as many as possible?
"U2 first worked with Apple nearly ten years to the day when they were sharing a stage with Steve Jobs and launching their iPod with many fewer accounts, and here we are 10 years later with Apple gifting this album to 7 percent of the planet."
Get 25% off the U2 catalogue in the official uDiscover store by following this link and using the code U225
Format:
UK English