YG Unveils Behind The Scenes Footage From 'Scared Money' Video Shoot
The track was released on February 4.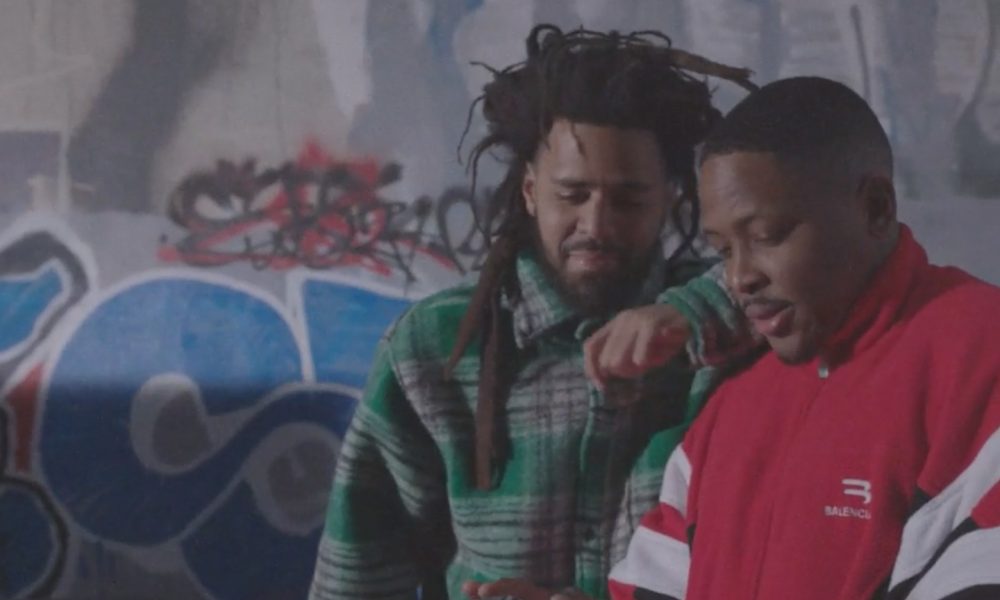 YG has unveiled a BTS video for his latest track, "Scared Money," which features Moneybagg Yo and J. Cole.
In the video, fans can watch as the superstar MCs interact and hang, looking at stills and shots to see how the video unfolds.
YG - Scared Money ft. J. Cole, Moneybagg Yo (Behind The Scenes)
The song is YG's first new music since he released "Sign Language" in 2021. YG initially teased the song on Instagram, writing, "SCARED MONEY ft @realcoleworld & @moneybaggyo
Tomorrow night 9pm west." The cover art features all three artists captured in black and white, with YG in the middle looking dapper in a suit and a pair of black leather gloves.
The piano heavy beat gives plenty of room for all three artists to show off their signature flows, with booming 808 bass drums helping to lead the way.
Last year, YG and Big Sean joined up on "Go Big" from the Coming 2 America (Original Motion Picture Soundtrack) out via Def Jam Recordings.
The song followed YG's critically acclaimed 2020 album, My Life 4Hunnid. To celebrate the release of My Life, YG created an instantly iconic video for "Jealous," the bouncy opening track, upon release. He dropped it just weeks ahead of the 2020 US elections, and YG's visual offers a scathing parody of incumbent President Donald Trump.
The dramatic visual opens with a figure at a piano. As the beat kicks in, it's revealed to be "Trump," as he raps, "They jealous, they envious of me/I'm rich as f__k, I'm poppin,' got it poppin' off a beat" in front of Air Force One.
The album was an instant success. The Los Angeles Times observed that "In his music, YG speaks to the immediate, hour-to-hour rage and vulnerability of Black life as protests churn and police kill and terrorize with seeming impunity. It's fitting that My Life 4Hunnid is his darkest and most wounded album for Def Jam yet, one where the memories of his murdered friend [Nipsey] Hussle and fears of rampaging police are stalked by worries that, on the eve of the 2020 election, the country might not have what it takes to fix it all."