reDiscover Charlie Parker & Dizzy Gillespie's 'Bird and Diz'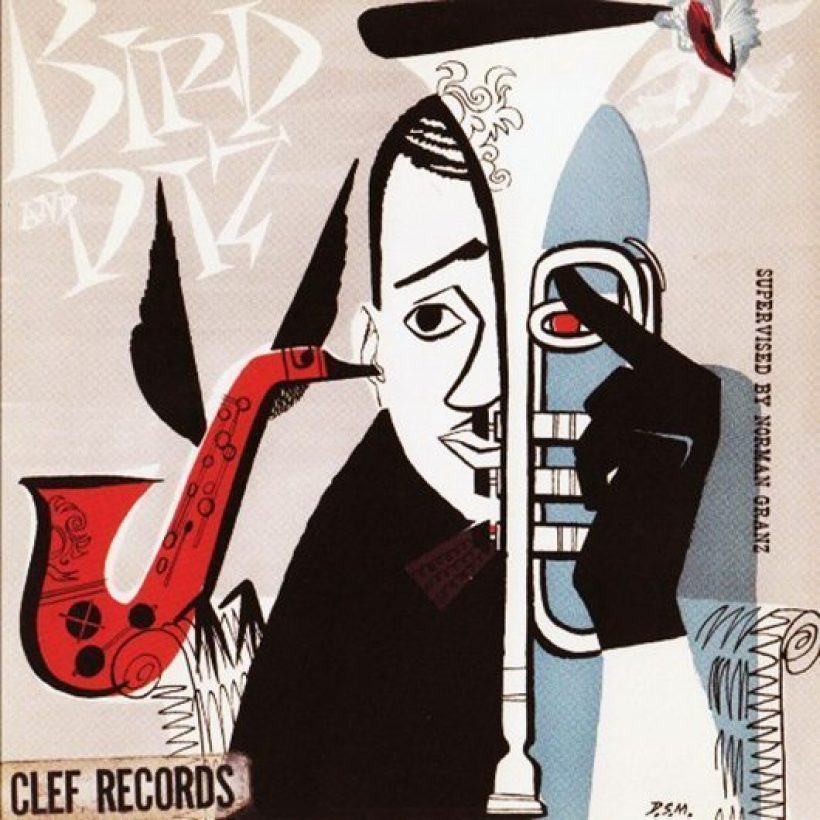 The final collaborative recording by Charlie Parker and Dizzy Gillespie was the aptly named Bird and Diz recorded over various dates in 1949 and 1950. It was originally released as a 10 in. album and collection of 78-rpm records by Clef Records in 1952. In 1957, following Parker's death, it was reissued by Verve Records in the Genius Of Charlie Parker series as No. 4 but for reasons best known to Granz he issued it without, 'Passport' and 'Mohawk'; instead it had some alternate takes of other tracks.
Aside from Parker and Gillespie the record features, Thelonious Monk (piano – just check out his vignette on 'Bloomdido'), Curley Russell (bass) and Buddy Rich (drums) On Passport it features, Kenny Dorham (trumpet), Al Haig (piano), Tommy Potter (bass), Max Roach (drums). While on 'Visa' there's also Carlos Vidal on bongos and Tommy Turk on trombone.
I think all the guys like Bird and Dizzy contributed so much to making the steps of progress of modern music. Those guys had wonderful minds.' – Count Basie
These sides hark back to recordings made by Bird and Diz for the Savoy and Dial labels, only here the recording quality allows the music to shine through, helping to make this an exhilarating listening experience. On the sides it's like music in two layers – but layers that are co-joined. The sax and trumpet spar with one another, Monk, Russell and Rich creating a base-layer across which the two giants stride like gladiators. It's a be-bop bonanza!
The reissued Bird and Diz in The Genius of Charlie Parker series is included in a brand new budget priced box set.
Format:
UK English