reDiscover The Cure's 'Entreat'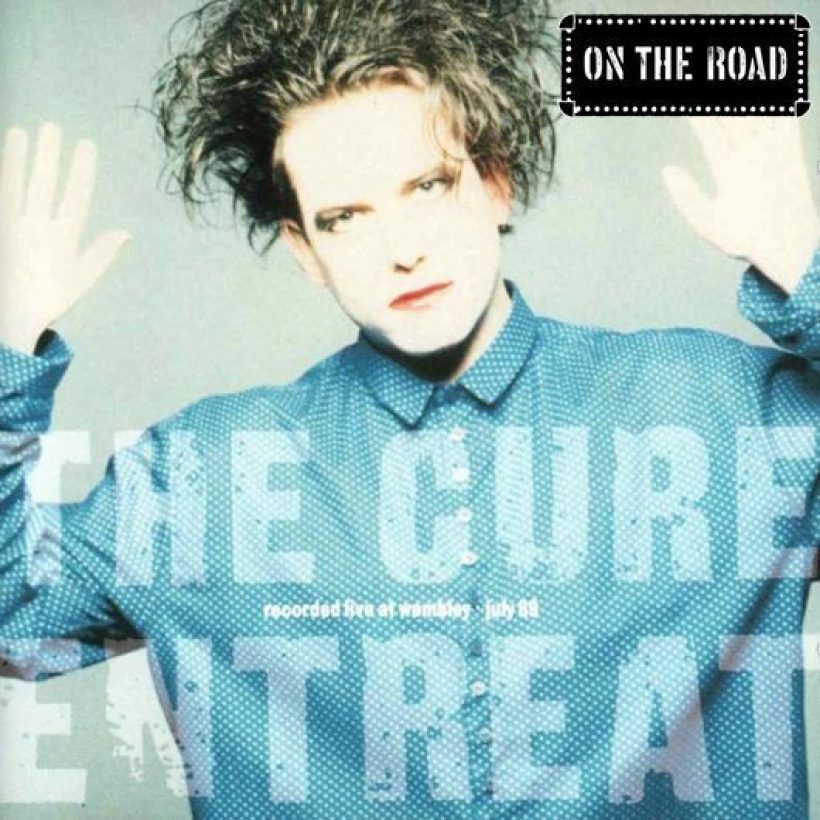 It's now regarded as one of rock's more necessary live albums, yet initially The Cure's Entreat wasn't even sanctioned for official release.
Culled from the band's three-night stand at London's cavernous Wembley Arena during the extensive Prayer tour of 1989, the LP was originally intended purely for promotional purposes – and even then it was meant to be distributed exclusively in France. However, after promotional CDs and cassettes featuring several of the tracks were also given away at British HMV stores in the UK in May 1990, bootleg copies of the album began to circulate, eventually leading The Cure's label, Fiction, to grant it an official (albeit limited) vinyl release.
Entreat peaked at No.10 in the UK Top 40 in the spring of 1991, but it's since endured a curious, convoluted afterlife. It was also given away free for a spell in the early 90s to HMV customers who purchased two CDs from The Cure's back catalogue, yet for years the album was hard to source. Its original tracklisting also frustrated Cure die-hards as it included live versions of just eight of the 12 tracks from the Disintegration LP which the band were playing in its entirety throughout the tour.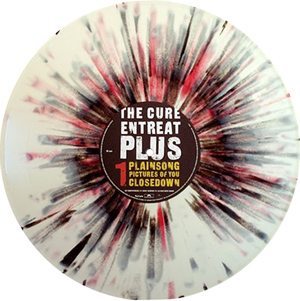 Fans rejoiced, however, when live versions of all 12 Disintegration songs made up the third disc in Universal Music/Polydor's deluxe edition reissue of the same studio album in 2010. Then, two years later, this identical, 12-track set finally achieved a standalone, double-disc release as Entreat Plus, which included a limited (and now seriously collectable) edition pressed on white splatter vinyl.
Aside from its rarity value, though, it's no surprise that Entreat's reputation has continued to flourish, as it presents a vivid picture of The Cure performing the very peak of their powers. With the critically hailed Disintegration then in the process of selling over three million copies globally, the arena-sized shows on the Prayer tour found Robert Smith and co performing not only all 12 tracks from the album, but also digging deep into their back catalogue and concluding their marathon sets with multiple encores.
Consequently, The Cure captured on Entreat were on transcendent form. They may have been touring the notoriously sombre Disintegration, but in the live arena the record's best moments simply soared. Brooding, but majestic versions of 'Pictures Of You' and 'Closedown' led the way, while signature hits 'Lovesong' and the hallucinatory 'Lullaby' provided blessed oases of calm, and a poignant, graceful 'Untitled' brought down the house. The record's tour de force, though, was the remorseless 'Disintegration': eight minutes of unrelenting anguish dispatched with a Pornography-esque intensity which The Cure would somehow never quite muster again.
Entreat Plus is one of a number of Cure albums that have just been reissued on 180g vinyl. Click here to explore the full range, and purchase Entreat Plus here:
Format:
UK English