reDiscover Status Quo's 'Blue For You'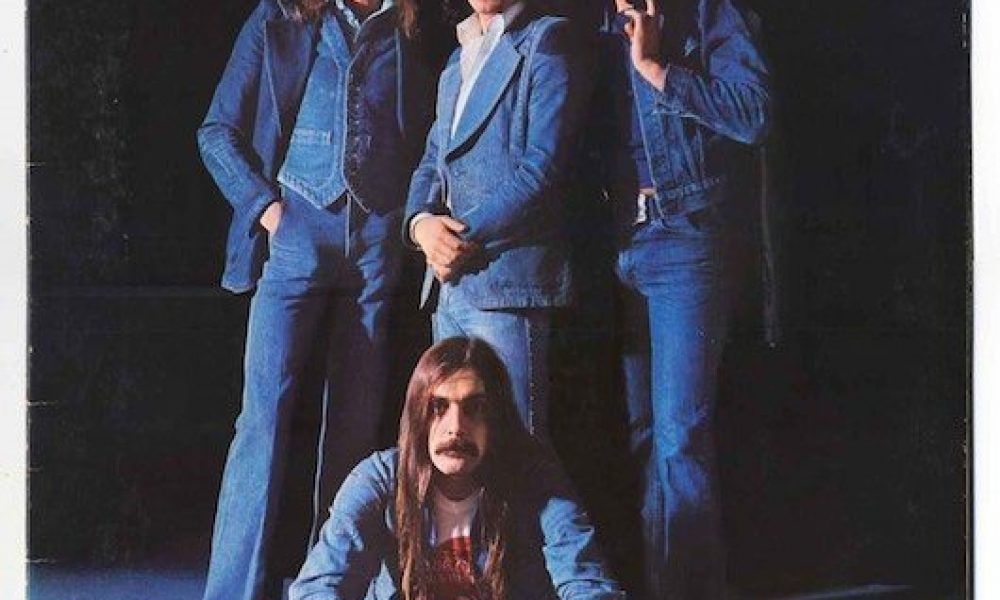 As we delve further into the 'Vinyl Collection 1972-1980' box set, which Status Quo fans can get their hands on this Friday (14), we arrive at another of its most memorable discs. 1976's 'Blue For You' was the band's third UK No. 1, the last with the 'Frantic Four' line-up before it was augmented by keyboardist Andy Bown, and the home of two more singles in Quo's vast array of hits, 'Rain' and 'Mystery Song.'
The band headed into 1976 as one of the UK's biggest rock attractions, both on stage and on record. Rick Parfitt's rollicking 'Rain' started the year right, with a five-week run in the top 20 that took it to No. 7 in early March. That was just before the new album arrived to sales that showed the world just how huge Quo's army of fans had become.
'Blue For You' debuted at No. 1 and stayed there for three weeks, their best run to date and one that was helped immeasurably by a very notable commercial tie-in. By now, Quo were known to one and all as the denim band, a fact that was not lost on advertisers.
In one of the UK's first tie-ins between a brand and a band, Phonogram Records struck a deal with Levis jeans that saw the album advertised in 6,000 shops. It was a powerful marketing tool and one that helped the record to a six-week stay in the top ten, and on to their usual gold certification, achieved in just two months.
The album featured new compositions by Parfitt, Francis Rossi, unofficial member Bob Young and two solo offerings by bassist Alan Lancaster, including the title number. By the summer, 'Mystery Song' was on its way to becoming Quo's next hit single, reaching No. 11. Their next success, a cover of Hank Thompson's 1952 country smash 'Wild Side of Life,' wasn't on the original album, but was added to the 2005 reissue.
In July 1976, the 'Blue For You' tour included a huge concert at Cardiff Castle, where Quo topped a bill that included Hawkwind, Curved Air, the Strawbs and Budgie. It was part of a full-on year of touring that included extensive North American dates in the spring and dozens of European shows, where they added to their own songs with enthusiastic covers of the Doors' 'Roadhouse Blues' and Chuck Berry's 'Bye Bye Johnny.'
Don't forget that you can pre-order the new box set from the uDiscover Deluxe Audio Store, at the link below — and you could win a crate of Status Quo Piledriver Classic English Ale.
Listen to 'Blue For You' on Spotify
Explore our dedicated Status Quo Artist Page
Pre-order 'The Vinyl Collection 1972-1980' below
Format:
UK English