The Who @ 50 – 10 Gigs From 1964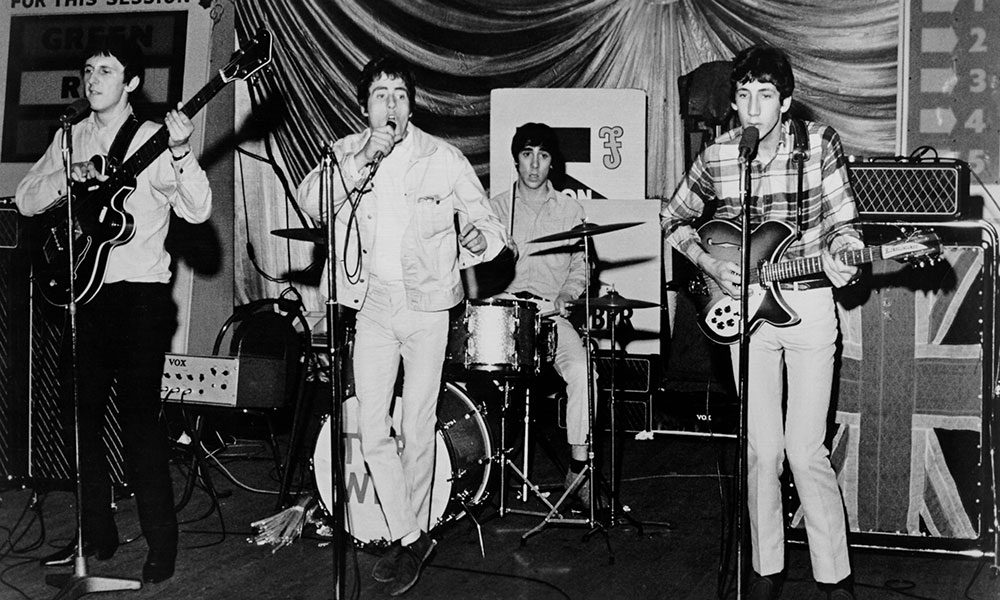 3 January
The band, at this time they were still called The Detours, supported The Rolling Stones, for the second time; this gig was at Glylyn Ballroom in Forest Hill, South East London.
20 February
The Detours had been playing a regular gig at The Oldfield Hotel in Greenford, Middlesex, but it was on this day that they first billed themselves as 'The Who.'
2 May
In a pub, the name of which is long forgotten on London's North Circular Road, Keith Moon played his first gig with the band, at a girl's 21st birthday party. It was a couple of months after they had changed their name from The Detours and John Entwistle remembers Keith setting up his drum kit and then tying the whole thing together with rope. Keith hit the drums so hard the kit would move backwards and forwards on stage.
16/17 May
On this holiday weekend there were fights between Mods and Rockers on the seafront at Brighton on England's south coast; the Who played an 'All Nite Rave' at the Florida Ballroom in Brighton.
29 May
The first recorded gig away from London and the south-east of England was at the Corporation Hotel in Derby. The band earned £25 for their appearance, but on their journey back to London their van broke down and a new one was needed!
30 June
The Who's first regular gig at the Railway Hotel, Harrow, Middlesex. The band usually played from 8pm until 1pm and the capacity of 180 people was regularly exceeded, often over 500 people were crammed into the tiny venue.
16 August
The Who briefly changed their name to The High Numbers after releasing 'Zoot Suit'/'The Face' on Fontana Records. It was with this name that they supported The Beatles, opening the second half of a show at Blackpool Opera House at which the Kinks had closed the first half.
21 November
The Who's first gig at The Ealing Club in West London, the place where the Rolling Stones established their reputation during their residency in 1963.
24 November
The band's very first Tuesday night residency at The Marquee Club in London's Wardour Street. This was the first time that the "Maximum R & B" slogan was used.
12 December
The band played Harrow Technical College Student's dance; Keith Moon had attended the college. In the audience was Cathy McGowan, the presenter of Ready Steady Go! – the hippest pop show on British TV. Just over a month later The Who made their debut on the programme, the first of many appearances…and the rest is history…
Format:
UK English