Lang Lang's Inspirational Music Foundation
The Lang Lang International Music Foundation believes all children should have access to a music education, regardless of their background.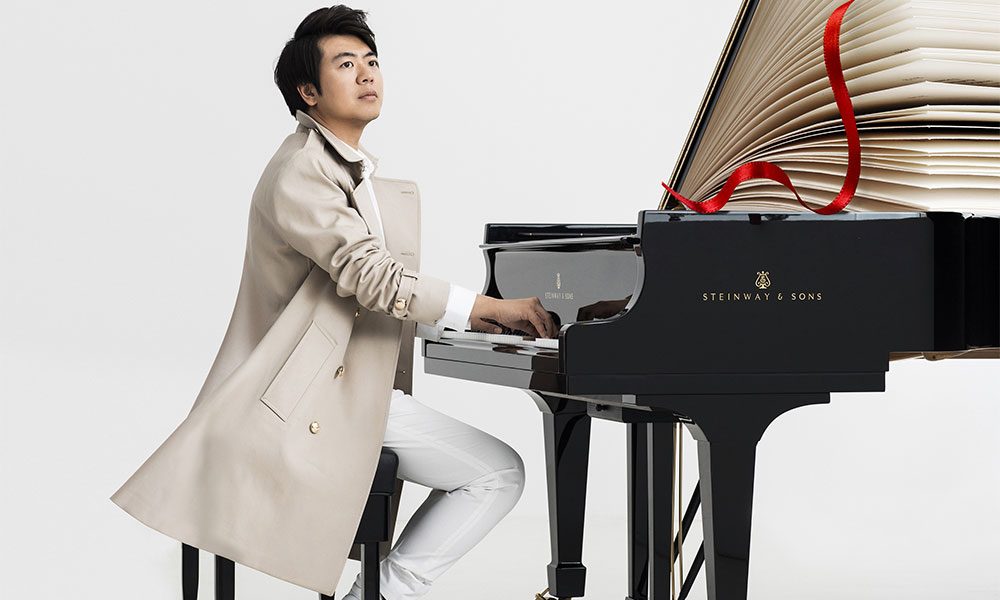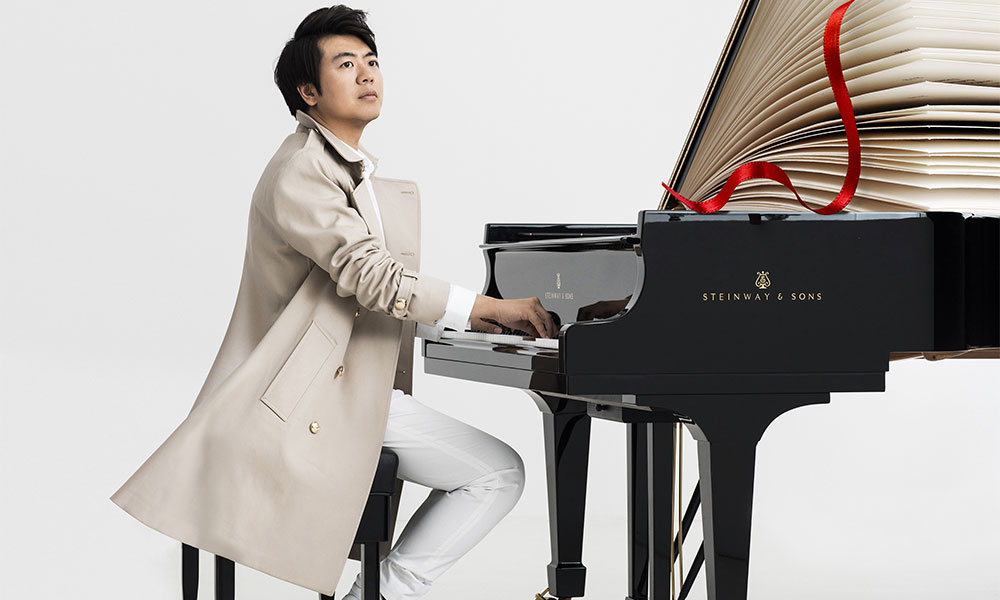 Today music education is a topic of enormous concern. Cutbacks in funding, changes in curricula and a fundamental under-estimation of the arts' role in young people's development have pushed opportunities to learn music out of many families' reach. Now it is falling to musicians themselves to change matters for the better. Among a number of highly successful artists who use their popularity to promote music education, the Chinese superstar Lang Lang is leading the charge with the Lang Lang International Music Foundation.
Listen to Lang Lang's Piano Book right now, and scroll down to win a signed score edition of Piano Book.
The Lang Lang International Music Foundation
"Classical music is not doing badly," Lang Lang insisted when I interviewed him for BBC Music Magazine a few years ago. "But music education is dying, disappearing from schools, so we have to be worried about the future. Instead of worrying, let's take action! Let's spend our energies in the public system, talk loudly about education and focus on what we can do for it. I don't see any problems if we really put our minds to making a change."
We believe that all children should have access to a music education
In 2008, in the wake of the Olympic Games, the pianist launched the Lang Lang International Music Foundation. Now in its 12th year it has grown into a global organisation, with a simple and powerful mission statement: "We believe that all children should have access to a music education, regardless of their background… We strive to educate, inspire and motivate the next generation of music lovers and performers." Igniting a child's passion for music, they declare, can help young people worldwide to seek a better future.
The foundation shares the think-big ethos of Lang Lang himself, who has sold millions of albums around the world, and works through a range of different programs, formulated around joined-up thinking at all levels. Lang Lang stressed, in that same interview, the vital importance of this connectivity: "You can bring money in to buy instruments, but you need the right method for teaching – and you need more teachers," he said. "Now, when I go to a city, I don't just play a concert. I meet the local education people and talk about how we are going to synchronise; and then at every concert we meet new potential scholars."
The Lang Lang International Music Foundation's Programs
The Lang Lang International Music Foundation's Young Scholars Program aims to identify and then support promising young pianists aged up to 16 through training, masterclasses, performing experience and the Play It Forward program in which they are encouraged to take music into their communities by performing in schools, hospitals, museums and more. With strong links to organisations including the Oxford Philharmonic Piano Festival and Summer Academy, the Steinway Young Scholars Concert Series, the Summer Music Summit in Chicago and masterclasses in Poland, Italy and China, the foundation can help its scholars worldwide to make the most of opportunities for professional and artistic development.
These young musicians' activities can also dovetail with the Keys Of Inspiration program, which sets out to change the perception of music in school systems in the US and China. It trains teachers in ways to inspire creativity in the classroom, as well as integrating technology into lessons and giving group piano instruction.
LLIMF Keys Of Inspiration Student - Kennedy
"What we did is to create a piano method and to create the programs," Lang Lang explains in his introductory video. "So we gave them the entire programs, not just one instrument or one teacher. We need to have the whole package. A lot of people like to learn music, but if they learn the same way as they did maybe four years ago, they probably don't enjoy doing it.
"I started writing a piano method for the schools we are sponsoring in different parts of the world – America and China – about how to educate the next generations in how to learn music in the most enjoyable, connective way. We are successful with 20 schools in America and 30 schools in China, and we would like to build up more."
Perhaps the most visible part of the programs, though, is the 101 Pianists initiative, which over the years has staged events around the world from Los Angeles to Berlin to Seoul, and has reached about 100,000 audience members and 1400 young players so far. These "extravaganzas" give youthful pianists the chance to play together en masse in a unique way, for audiences who are also mostly made up of young people. We often think of the piano as a lonely instrument – but after this, possibly not anymore.
F-20 - 'Lang Lang 101 Pianists' Workshop in Hong Kong
Ultimately, all of this connects to a fundamental principle: inspiring young people through the active communication of love for music. "You need to bring all your love," Lang Lang says. "You need to respect them and you need to give everything that you have in your heart. When they feel the love, when they feel the passion, when they see this great bridge between the music, the musicians and the audience, they will follow you. They will be inspired and they will want to be a part of our musical world."
For more information on the Lang Lang International Music Foundation visit: langlangfoundation.org
Win a signed copy of Lang Lang's score edition of Piano Book
Lang Lang's Piano Book is a collection of pieces that first inspired Lang Lang to play the piano as a child and led him on his path to international stardom. Piano Book gathers together many of the miniatures that generations of amateur pianists have grown up with, which Lang Lang holds in the highest regard, believing them to be classics in their own right. He wants to encourage piano students across the world to fully appreciate them. Watch Lang Lang's lessons on Bach's 'Prelude In C Major' and Debussy's 'Clair De Lune'.
"I want to take every music lover on a journey through my favourite piano pieces. I hope to inspire as well as motivate every piano student to remain focused during daily practice, and to play and understand these essential pieces for what they really are: true masterpieces," said Lang Lang. "I dedicate this album to my wonderful piano students and all my friends around the world who love the piano as much as I do."
Enter our competition to win a signed copy of Lang Lang's score edition of Piano Book, which contains the double album and full piano scores annotated by Lang Lang.

Lang Lang's Piano Book can be bought here.
Format:
UK English