Andrea Bocelli's 'Si Forever' Features New Duets
Andrea Bocelli will release 'Si Forever: The Diamond Edition' featuring new duets with Ellie Goulding and Jennifer Garner in November.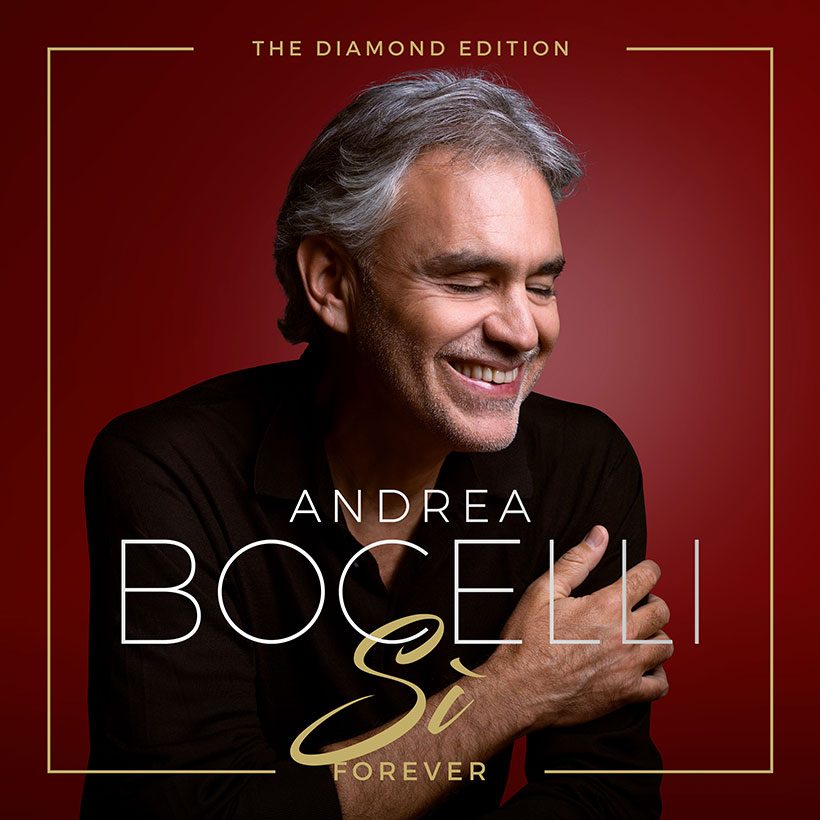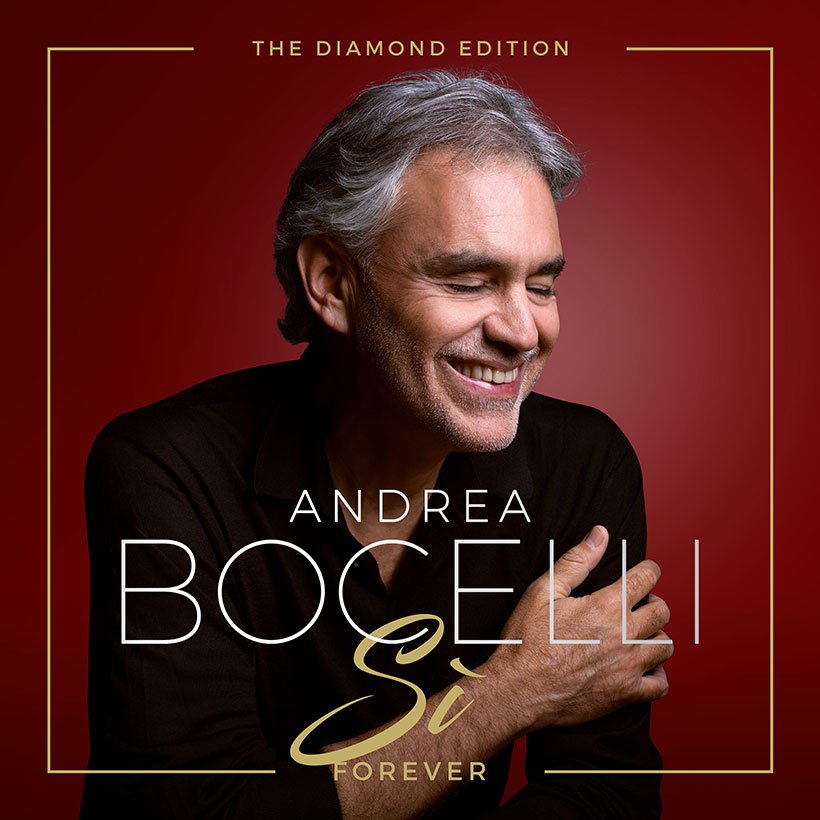 Golden Globe-winning operatic tenor Andrea Bocelli will release Si Forever: The Diamond Edition, an extended special edition of his million selling No. 1 album Si, featuring brand new duets with Ellie Goulding and Jennifer Garner, on 8 November.
The first of these newly-recorded duets, 'Return To Love', released 3 October, features BRIT Award-winning, Grammy-nominated British singer-songwriter Ellie Goulding. Andrea Bocelli noted, "Ellie Goulding is the perfect singer for this track. She has a beautiful voice which I loved right away."
Ellie said, "To me, Andrea has one of the most beautiful, recognisable voices of our generation." She added, "It was a huge honour that the legendary Andrea Bocelli wanted me to feature on this song with him. I have always had an affinity with classical music and I'm a sucker for a love song. It was fun and enlightening to sing in Italian – a real joy to record."
Another new duet features Andrea Bocelli's good friend, Hollywood actress Jennifer Garner, who sings on, 'Dormi Dormi Lullaby'. The song, inspired by a Bach Chorale, is sung in Italian and English and features a broader reinterpretation of the sacred work. This is the first ever musical release from the Golden Globe Award-winning actress known for her roles in 13 Going On 30, Alias and Daredevil.
These two new duets add to the star-studded line-up on the original album which featured Ed Sheeran, Dua Lipa, Josh Groban and Andrea's son Matteo Bocelli on 'Fall on Me' – a poignant song reflecting the bond between parent and child which became a viral hit with the music video garnering 20 million views in just four weeks.
Three brand new solo tracks from Andrea Bocelli are also included on Si Forever: The Diamond Edition. 'Alla Gioia' was recorded to commemorate the 250th anniversary of Beethoven's birth in 2020, 'Ragazzo Mio' is based on the traditional Irish tune 'Danny Boy' and 'Il Mare Calmo Della Sera' is the song that first brought Andrea to prominence 25 years ago at the Sanremo Music Festival.
Andrea Bocelli is one of the world's biggest classical stars – he's sung for Popes, Presidents and royalty and has performed at many of the greatest concert halls and opera houses, and at major international events including the Olympic Games and the World Cup. He has received a Golden Globe, 7 Classical BRITs and 7 World Music Awards and has a star on the Hollywood Walk of Fame.
Si debuted at number one on the UK Albums Chart and on the US Billboard 200 and was Andrea Bocelli's first number one album in both countries. It was the first classical album to top the UK Albums Chart since The Three Tenors in 1994 and the first classical album to top the US Billboard chart for 10 years.
Andrea Bocelli's Si Forever: The Diamond Edition will be released on 8 November. Scroll down to read the full tracklisting and pre-order the album here.
The full tracklisting for Si Forever: The Diamond Edition is:
1. 'Alla Gioia' ('Ode To Joy')*
2. 'Return To Love' Feat. Ellie Goulding*
3. 'Un Rêve De Liberté'
4. 'Ragazzo Mio' ('Danny Boy')*
5. 'Il Mare Calmo Della Sera' (25th Anniversary Version)*
6. 'Dormi Dormi Lullaby ' Feat. Jennifer Garner*
7. 'Amo Soltanto Te' Feat. Ed Sheeran
8. 'If Only' Feat. Dua Lipa
9. 'Fall On Me' Feat. Matteo Bocelli
10. 'Un'Anima'
11. 'Miele Impuro'
12. 'Gloria The Gift Of Life'
13. 'Vertigo 'With Raphael Gualazzi At The Piano
14. 'I Am Here'
15. 'Ave Maria Pietas' Feat. Aida Garifullina
*Denotes a brand new recorded track
Format:
UK English