Bing Crosby Orchestral Album 'Bing At Christmas' Announced
'Bing At Christmas' includes 14 classic Christmas songs featuring Bing Crosby's vocals and arrangements performed by the London Symphony Orchestra.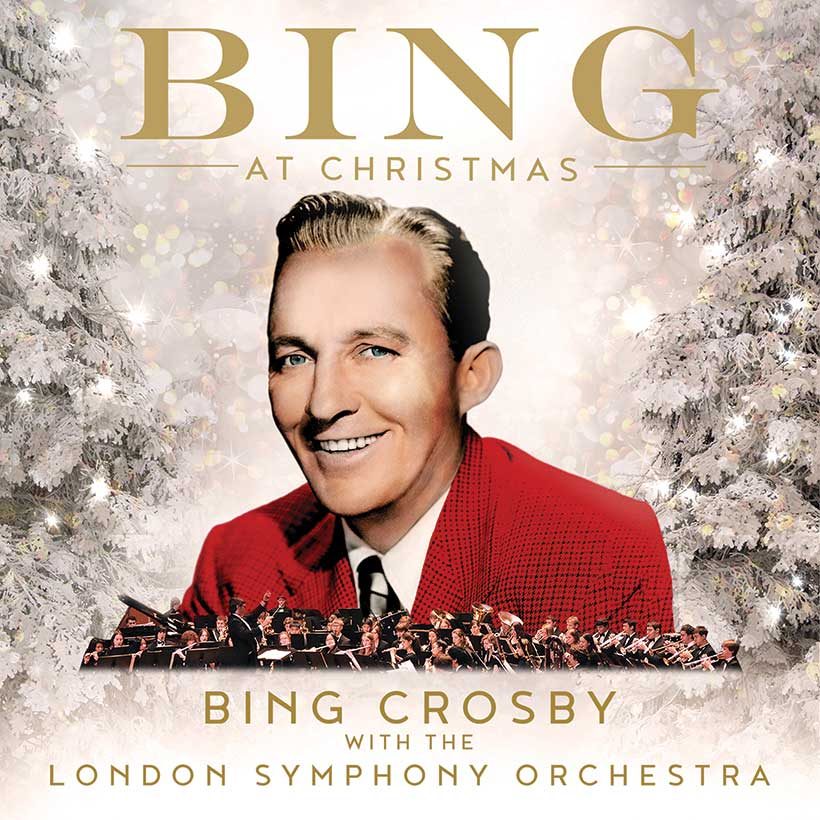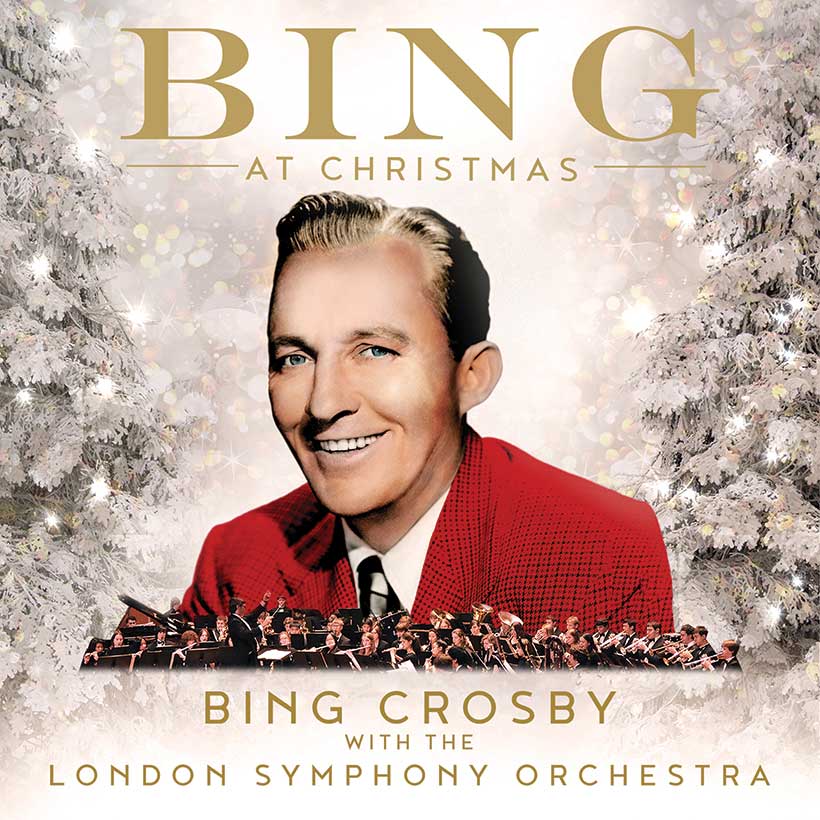 On 14 October, the anniversary of the untimely death of the world's first 'multimedia' star Bing Crosby, his longtime record label, Decca, together with his widow Kathryn and their children, Harry, Mary and Nathaniel Crosby, announced the brand new album Bing At Christmas, will be released on 22 November.
Bing's is The voice that is completely synonymous with Christmas. Now, Bing Crosby's utterly distinctive original vocals are set to newly-recorded orchestral arrangements, performed by the UK's most prestigious orchestra, The London Symphony Orchestra, on an album that breathes new life into the best Christmas songs in existence.
This album gives the world the chance to hear these beloved tracks totally transformed, with today's technical advances. Bing At Christmas has a unique sound and warmth that sets it apart from past Bing Crosby releases and was produced by Nick Patrick, who was behind the hugely successful Elvis Presley, Roy Orbison and Buddy Holly orchestral albums.
Kathryn Crosby explained, "Hearing Bing's voice with these completely new, beautifully recorded, orchestral accompaniments makes it seem as though he's back after all these years. It's magic."
Bing At Christmas features fourteen classic Bing Crosby Christmas songs including his biggest hit, the 1942 Decca recording of 'White Christmas'. This track is not only the epitome of Christmas in song, but the world's best-selling single, with sales in excess of 50 million copies worldwide and, more recently, achieving over 1.8 billion streams. It is also the most-recorded song of all time. Despite these staggering sales figures, the song has never been No.1 in the UK. This year, the Crosby family wants to change that and, in Bing's memory, get this newly-orchestrated version to the top of the charts.
The song resonated especially strongly with listeners during World War II. It had a huge impact on their lives, both young soldiers serving in the forces as well as their families back home. Just after the attack on Pearl Harbour, Bing Crosby introduced a broadcast of the single on Christmas Day 1941, which led to The Armed Forces Network being flooded with requests for the song. At a time when people needed it the most, this simple song was extremely powerful in its healing qualities – and has continued to provide comfort to people all over the world for nearly 80 years.
Joining Bing on an additional, special version of 'White Christmas' is the multi-Grammy Award winning a cappella group Pentatonix, whose voices fit perfectly with Crosby's.
Bing At Christmas also features exquisite arrangements of 'Winter Wonderland', 'It's Beginning To Look A Lot Like Christmas', 'The Christmas Song' and 'Little Drummer Boy', on which David Bowie joins in a duet recorded in September 1977, just a month before Bing died.
No-one has dominated the music scene for so many decades and touched so many people's lives –and with the release of this record, which combines the authenticity of Bing Crosby's original tracks with state-of-the-art recordings transforming his best-loved songs and bringing them back to the charts, no-one ever will.
Bing At Christmas will be released on 22 November. Scroll down to read the full tracklisting and pre-order the album here.
The full tracklisting for Bing At Christmas is:
1.   'It's Beginning To Look A Lot Like Christmas'
2.   'Sleigh Ride'
3.   'Let It Snow! Let It Snow! Let It Snow!'
4.   'White Christmas' (feat. Pentatonix)
5.   'I'll Be Home For Christmas'
6.   'Jingle Bells' (with The Andrew Sisters feat. The Puppini Sisters)
7.   'Have Yourself A Merry Little Christmas'
8.   'Do You Hear What I Hear'
9.   'The Christmas Song'
10. 'Little Drummer Boy' (with David Bowie)
11. 'Twelve Days Of Christmas' (feat. The Puppini Sisters)
12. 'Winter Wonderland'
13. 'The Christmas Song' (feat. The Tenors)
14. 'White Christmas' (Bing solo)
Format:
UK English