Maddalena Del Gobbo Releases New Album 'Maddalena And The Prince'
Maddalena Del Gobbo's unique baroque album 'Maddalena And The Prince', recorded on location at the Esterházy Palace, is out now.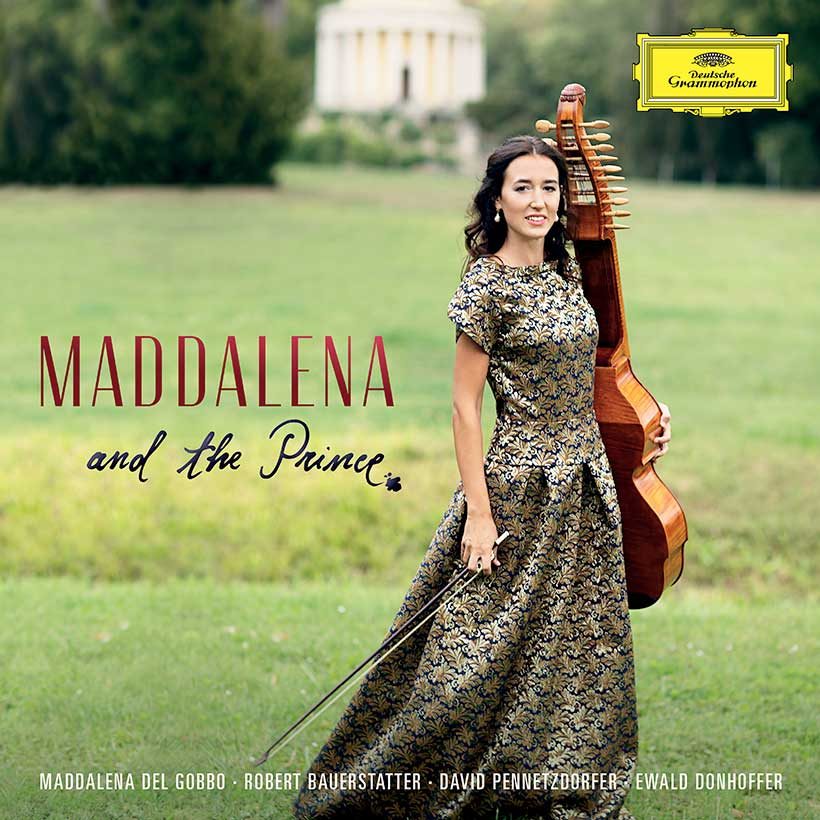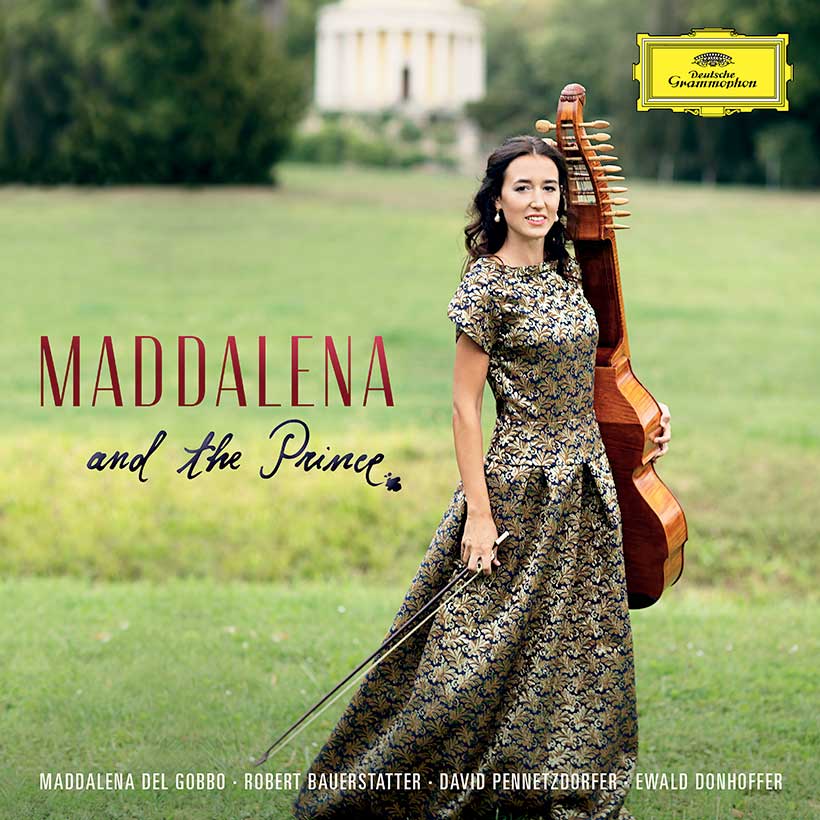 Maddalena Del Gobbo's new baroque album, Maddalena And The Prince, is out now. This unique album, recorded on location at the Esterházy Palace together with musicians from the Vienna Philharmonic Orchestra, features music commissioned by Prince Nikolaus Esterházy on an instrument rarely recorded before – the baryton.
"Sensuality, brilliance and an utterly perfect technique" – Heinz Sichrovsky, NEWS (Austria).
Maddalena del Gobbo - Maddalena and the Prince (official trailer)
"Join me in dipping into the world of Prince Nikolaus Esterházy, who was known as 'the Magnificent', and his beloved music," welcomes Maddalena Del Gobbo. "The baryton, the instrument on this album, is also magnificent: six (gut) strings to be bowed, nine or more resonating strings (made of metal), a carved head atop the neck, delicate ornamentation and a noble, graceful sound."
Maddalena explained that the album is titled Maddalena And The Prince as "The Prince" refers to Nikolaus Esterházy as well as to the baryton. She added, " … in my opinion the baryton is the 'prince' of instruments, which can produce the loveliest and most charming sound and whose appearance alone makes hearts leap."
Prince Nikolaus Esterházy learned to play the baryton, practised diligently and commissioned numerous works for it which he then played at his own house music concerts. The sound of the baryton could be heard all over his palace, and even Joseph Haydn learned to play it. The prince's love of the baryton only lasted ten years, however, after which he seems to have lost interest in it and turned to other pursuits. What is left from that era is a whole host of pieces of music for various ensembles and by different composers. Joseph Haydn alone composed more than 150 works for the baryton however sadly, not all of them have survived.
Maddalena And The Prince features works by Haydn and several other members of the princely chapel including concertmaster Aloisio Luigi Tomasini, baryton virtuoso Carl Franz, the solo cellist Franz Xaver Hammer, and Andreas Lidl, one of the most famous performers on the baryton and the viola da gamba of his day.
The music and the baryton, viola and cello ensemble that can be heard on this album, in the works for trio, are examples of the turn of the Baroque to the Classical era. The Baroque baryton is coupled with a viola and a cello, both representatives of the Classical and later Romantic eras.
Maddalena Del Gobbo is an award-winning musician who has performed extensively across Europe and Asia. She is the Artistic Patron of the Scandinavian Cello School, a foundation that supports, promotes and educates young cellists, and is passionate about research and the history of baroque music.
Maddalena Del Gobbo's new album Maddalena And The Prince is out now and can be bought here.
Format:
UK English