Deluxe October Treats From Simple Minds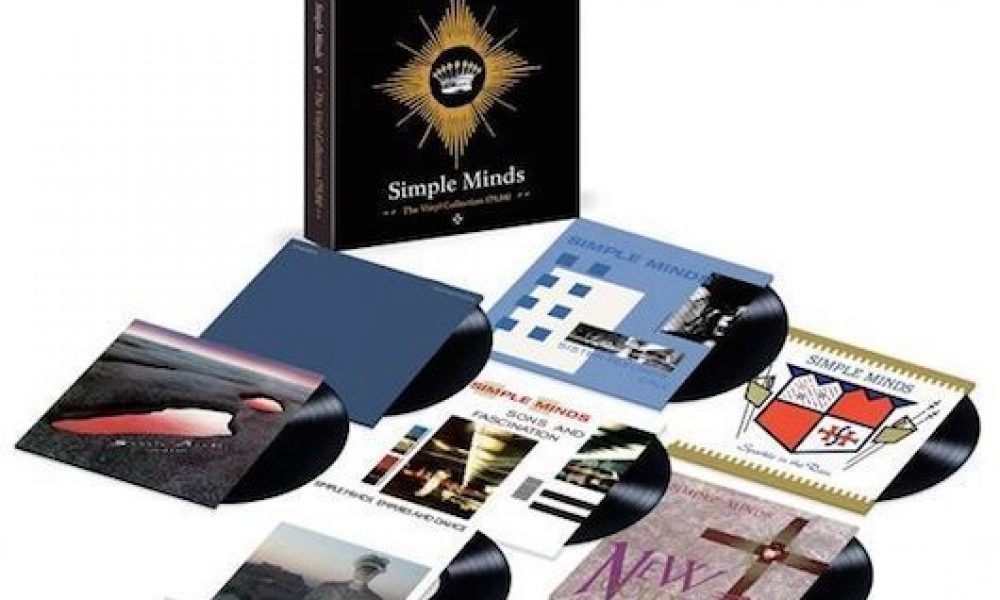 Simple Minds will see their distinguished and influential catalogue further celebrated by Universal Catalogue's October 30 release of two box sets, 'The Vinyl Collection 79-84' and 'Once Upon A Time.' This follows the acclaimed 'Sparkle In The Rain' deluxe box which appeared earlier this year.
'The Vinyl Collection 79-84' contains Simple Minds' first seven albums, remastered at Abbey Road and pressed on heavyweight 180gm vinyl. The band's extraordinary creative scope saw them move during this phase from the post-punk roots of 'Life In A Day' to the Krautrock and dub-inspired 'Real To Real Cacophony,' then the European influence of 'Empires and Dance,' the progressive leanings of the double 'Sons and Fascination' and 'Sister Feelings Call,' the crossover success of 'New Gold Dream (81-82-83-84)' and the full commercial breakthrough of 'Sparkle In The Rain.'
The importance of these releases continues to be felt as Simple Minds enjoy huge popularity with new and existing audiences today, cited as an influences by bands ranging from Manic Street Preachers to the Horrors.
The 'Once Upon A Time' deluxe box contains six discs of newly remastered material from the period of this seminal 1985 album. It features the original album; previously unreleased single mixes, B-sides, alternate versions and extended mixes; the two-CD 'Live In The City Of Light' concert from 1987; a DVD audio version of the album with high resolution 96/24, 5.1 mix and the promo videos; and a 36-page booklet with rare photos, new interviews with Jim Kerr and Charlie Burchill and a track-by-track guide.
Explore our dedicated Simple Minds Artist Page
Format:
UK English