Evanescence 6LP Box Set Is Built To Last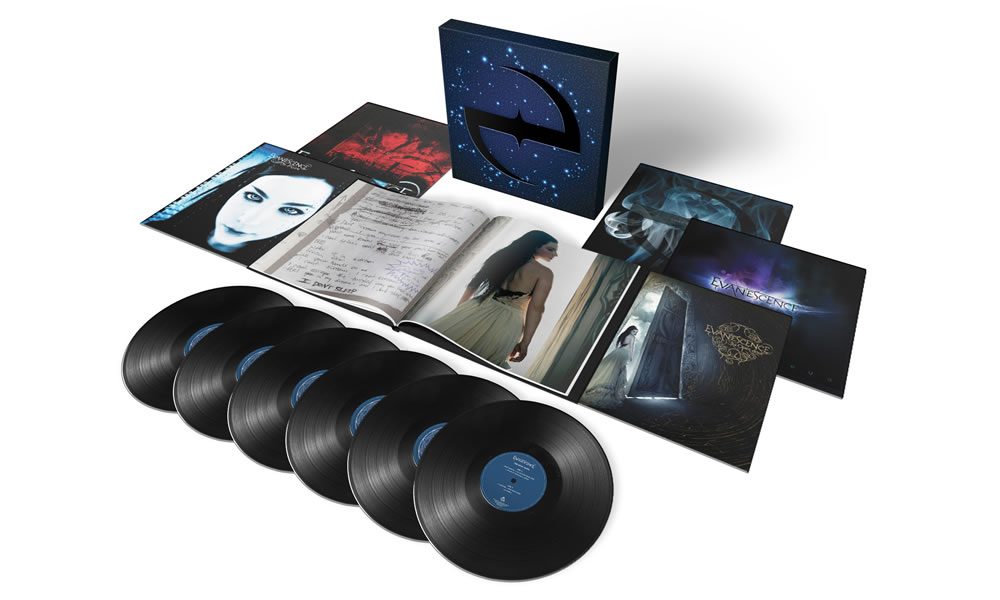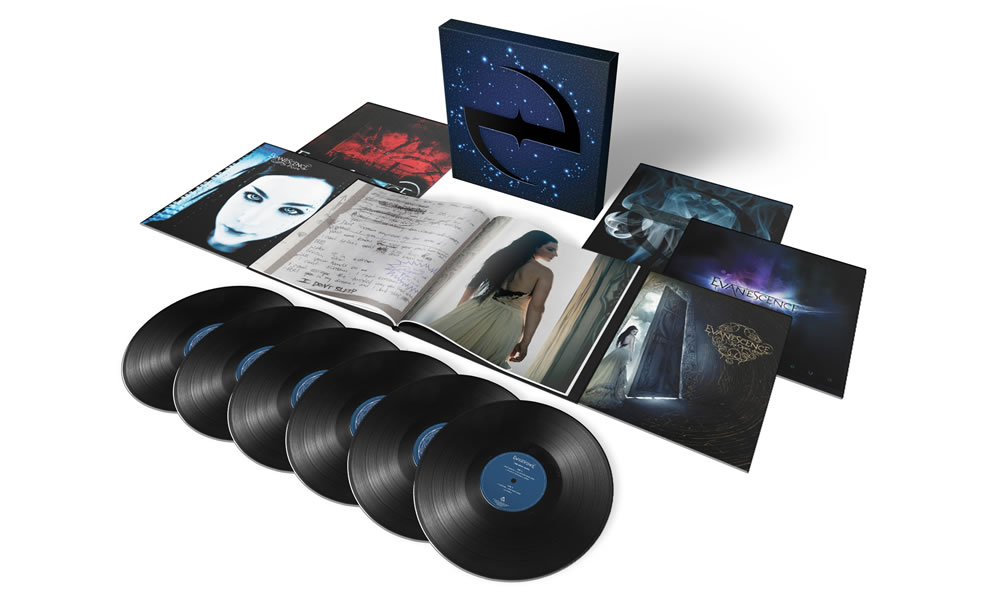 Fronted by the ever compelling Amy Lee, Evanescence have remained a unique proposition throughout their two-decade career. With three albums under their belt, the group have mined deeply personal experiences for their ambitiously theatrical songs, and, in the process, have scooped a pair of Grammy Awards, enjoyed multi-platinum sales and earned critical plaudits the world over.
Collecting their three studio albums, Fallen, The Open Door and Evanescence, along with the first official release of early demo collection Origin, and a host of rarities on the newly compiled Lost Whispers collection, the forthcoming 6LP box set, The Ultimate Collection, will be released on 27 January 2017. Alongside the group's studio albums, the Lost Whispers disc includes the first new band recording in five years, a 2016 version of their 2000 song 'Even In Death', along with rare B-sides and the much-sought studio recording of the tour intro that gives the disc its name.
With each album pressed on 180g vinyl, the box set also boasts lavish packaging, including a 52-page casebound book that features handwritten lyrics, rare photos and band artwork. It's a fitting tribute to the band's work, and a reminder of the remarkable journey they've taken since forming in Little Rock, Arkansas, in the mid-90s.
The Ultimate Collection is due for release on 27 January 2017. Scroll down to read the full tracklist and pre-order the box set here:
Evanescence - Bring Me To Life (Official Music Video)
Origin (1LP)
Side A
'Origin'
'Whisper'
'Imaginary'
'My Immortal'
'Where Will You Go'
'Field Of Innocence'
Side B
'Even In Death'
'Anywhere'
'Lies'
'Away From Me'
'Eternal'
Fallen (1LP)
Side A
'Going Under'
'Bring Me To Life'
'Everybody's Fool'
'My Immortal'
'Haunted'
'Tourniquet'
Side B
'Imaginary'
'Taking Over Me'
'Hello'
'My Last Breath'
'Whisper'
The Open Door (2LP)
Side A
'Sweet Sacrifice'
'Call Me When You're Sober'
'Weight Of The World'
'Lithium'
Side B
'Cloud Nine'
'Snow White Queen'
'Lacrymosa'
Side C
'Like You'
'Lose Control'
'The Only One'
Side D
'Your Star'
'All That I'm Living For'
'Good Enough'
Evanescence (1LP)
Side A
'You Want'
'Made Of Stone'
'The Change'
'My Heart Is Broken'
'The Other Side'
'Erase This'
Side B
'Lost In Paradise'
'Sick'
'The End Of The Dream'
'Oceans'
'Never Go Back'
'Swimming Home'
Lost Whispers (1LP)
Side A
'Lost Whispers'
'Even In Death (2016)'
'Missing'
'Farther Away'
'Breathe No More'
'If You Don't Mind'
Side B
'Together Again'
'The Last Song I'm Wasting On You'
'A New Way To Bleed'
'Say You Will'
'Disappear'
'Secret Door'
Format:
UK English