Hotwax! Beck Classics Back On Vinyl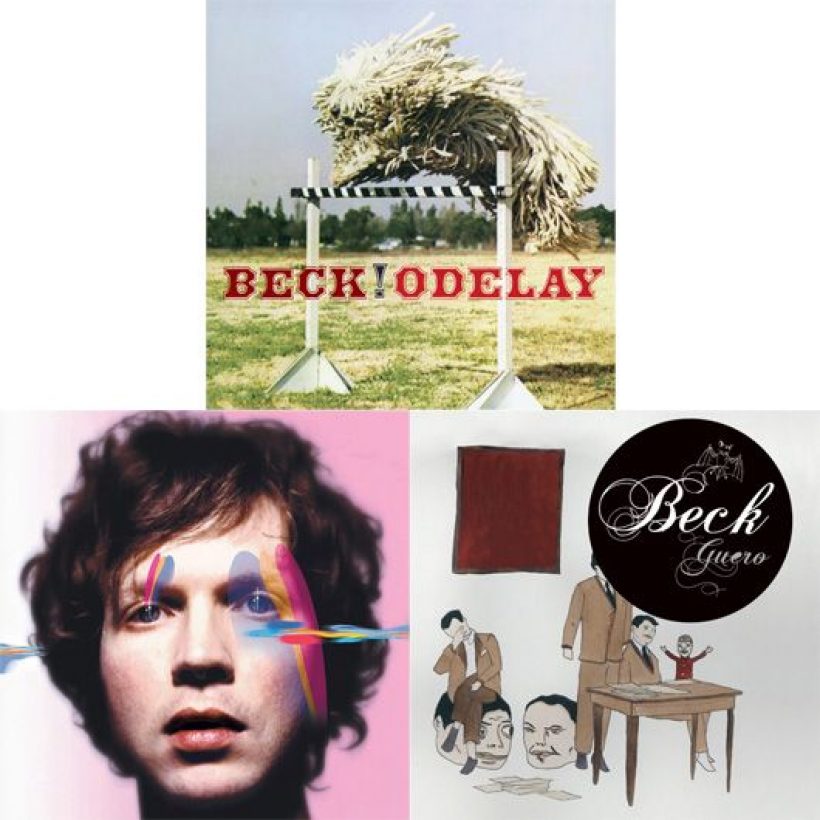 With the world waiting in anticipation for the release of Beck's new album, a slew of classics are being reissued on vinyl, starting with Odelay, Sea Change and Guero, on 28 October. Representing three distinct periods in Beck's ever-evolving career, the albums were hailed upon their original releases – and have only risen in stature as time has gone on.
Celebrating its 20th anniversary this year, Odelay marked the moment where Beck became a household name, scooping its creator two Grammys (Best Alternative Music Album and Best Male Rock Vocal Performance, the latter for 'Where It's At') and building upon his genre-defying debut, Mellow Gold. Topping end-of-year polls on both sides of the Atlantic, in the likes of Rolling Stone, the Village Voice and the NME, the album's postmodern approach to songwriting saw Beck ignore boundaries, find source material in the most unlikely places, and usher in a new era of wilful eclecticism in music. With 'Where It's At' he created a block-party jam that hit No.5 on the US Alternative charts, while 'The New Pollution' fused 60s kitsch with a studied cool – and came with a gloriously irreverent video. With Beck rapping over pedal steel on 'Hotwax', and proving himself equally at home with a straight-up country licks on 'Sissyneck', Odelay deserved every single one of its plaudits – and continues to marvel, 20 years after its original release.
By the end of the 90s, Beck had created arguably his most kaleidoscopic album yet, Midnite Vultures, ending the millennium with a beautifully freaky funk-filled party. Ever full of surprises, however, his first album of the 21st Century, 2002's Sea Change, was a complete about turn. His most intimate release to that point, it was a broken-hearted collection on which Beck put songwriting first and foremost. Recorded with the core of his long-time touring band, including bassist Justin Meldal-Johnsen (Tori Amos, Nine Inch Nails), drummer Joey Waronker (R.E.M.), guitarist Smokey Hormel (Tom Waits) and keyboardist Roger Manning (Jellyfish), it pays masterful homage to heroes such as Nick Drake and Serge Gainsbourg, while also unflinchingly charting Beck's personal experiences. Hailed as a masterpiece upon release, the album continues to beguile long-time fans and attract newcomers alike.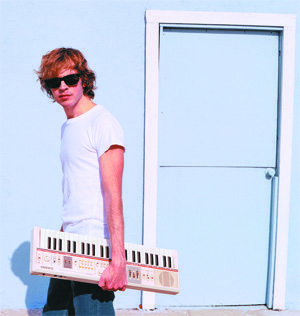 Three years after Sea Change emerged, Beck was once again working with Odelay producers The Dust Brothers, this time merging his newfound focus on songwriting with his classic grab-bag approach to musical styles. Taking in Tropicália-infused hip-hop ('Qué Onda Guero'), riff-heavy alt.rock ('E-Pro'), downbeat blues ('Farewell Ride') and glitchy electro-funk ('Hell Yes'), the album was yet another declaration that Beck's stylistic range was as far-reaching as his ambitions. With the songwriting chops that he'd developed in the preceding years, however, he made Guero's disparate elements flow together seamlessly.
Taken together, these vinyl reissues prove that Beck has emerged as his generation's David Bowie and Prince rolled into one. With further LP reissues to come – namely, Mellow Gold, Mutations, Midnite Vultures, The Information and Modern Guilt, some making it to vinyl for the first time since their original releases – Beck's astounding body of work can be appreciated for what it truly is: some of the most forward-thinking music to have emerged in the last 20 years.
Odelay, Sea Change and Guero will be reissued on vinyl on 28 October, and can be pre-ordered here:
Format:
UK English